The American Songbook
A lyrical snapshot of the American dream...
Project type: Nonfiction Episodic
Project status: Development
Director/Producer/Cinematographer: David Rochkind

Email: david@ground.media

Help independent filmmakers tell their stories.
Make a donation to The American Songbook today.
Film Independent's Fiscal Sponsorship program opens the door to nonprofit funding for independent filmmakers and media artists. Donate today and help bring The American Songbook to life.
Logline
Their lives are filled with struggle, triumph, bravery and courage. Experience the stories and songs of everyday heroes who are fighting for their dreams.
Synopsis
The American Songbook is a genre-busting documentary musical series that tells the soaring stories of everyday heroes who are overcoming impossible odds. Each episode combines emotionally rich narrative, breathtaking cinematography and original songs performed by the subjects themselves, to create a lyrical snapshot of the American dream.
Each episode will tell the story of a single individual who is fighting through circumstances that most of us will never know. The first episode features the story of Amor Williams, a single mom whose husband was murdered one-month before the birth of their daughter. Amor and all of the characters profiled, show courage, bravery, kindness and grit. The finale of each episode features the character singing an original song, that has been written specifically for them and about their experience, to a room full of their friends and family. When we know the struggle and triumph of a singer, and when we know what life story backs up the lyrics being sung, we are entertained, inspired, moved and excited.
This series calls attention to the fact that, even in hard times, there are incredible people around every corner who can inspire us with their bravery. Now more than ever, we need to tell stories about the power of hope and the possibility of dreams.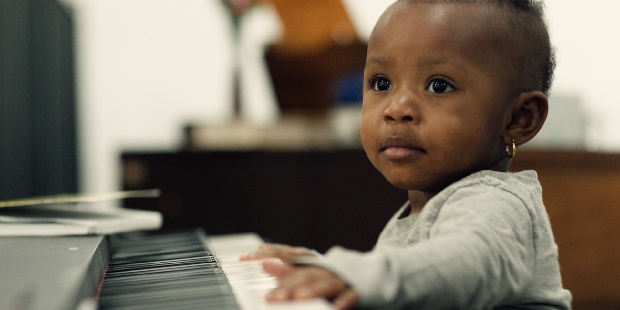 Meet the Filmmaker
David Rochkind — Director/Producer/Cinematographer
David Rochkind is the founder of Ground Media, a visual media production company based in Washington, DC that specializes in social impact storytelling. Rochkind began his career as an international photojournalist, covering stories around the world for organizations like The New York Times, Time Magazine and Rolling Stone. Among others, his work has been recognized by The Pulitzer Center on Crisis Reporting, The World Health Organization and the National Press Photographer's Association. In 2013, Dewi Lewis Publishing released Rochkind's first monograph, "Heavy Hand, Sunken Spirit", which documents the costs and consequences of Mexico's violent drug war. At Ground Media, Rochkind has produced films and directed campaigns for development and commercial clients, including Disney, Johnson & Johnson, CARE and The Global Fund Advocacy Network.
Contact
For inquiries, please contact fiscalsponsorship@filmindependent.org.