The Errand

A young girl's journey to save her family...
Project type: Narrative Short
Project status: Production
Director: Amanda Renee Knox
Producer: Lara Aslanian
Producer: Amanda Renee Knox
Writer: Mira Olsson
Cinematography: Nick Ramsey

Facebook: The-Errand
Instagram: @theerrandfilm

Help independent filmmakers tell their stories.
Make a donation to The Errand today.
Film Independent's Fiscal Sponsorship program opens the door to nonprofit funding for independent filmmakers and media artists. Donate today and help bring The Errand to life.
Logline
When a young girl hitchhiking is picked up by a middle-aged man, who ends up taking whom for a ride?
Synopsis
A young girl is hitchhiking and is picked up by a middle aged driver. She asks him to take her home. During their journey, the girl confronts the driver with moral questions and the tension between them builds until we understand the girl had a specific plan the man blindly followed: To expose her mother's affair and reunite her fractured family
Meet the Filmmakers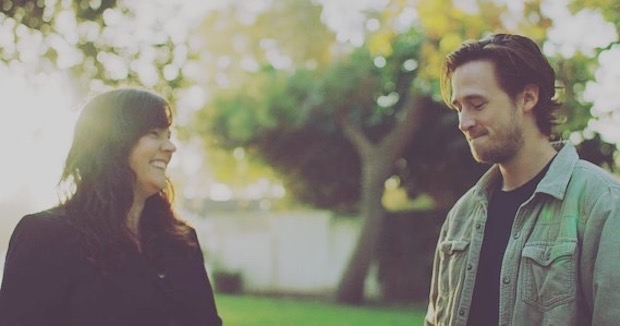 Amanda Renee Knox – Director
Amanda Renee Knox, an award winning director whose work has received international recognition. In 2019 her film, Night Call was in consideration for a Live Action Short Film Academy Award and in 2017 she received a prestigious Student DGA Jury Award. She was selected for the highly competitive Ryan Murphy Half Initiative shadowing 911-Lone Star. In 2020, for her Limited Series, Honora: The Jane Toppan Story, Amanda was awarded a Story Summit Founders Award to attend The Story Summit founded by former Paramount Pictures President, David Paul Kirkpatrick. In addition to this, she has shadowed Chicago PD and was invited in her second year of graduate school by the producers of Dick Wolf's Chicago Med to be shadowing director for two episodes providing her with invaluable mentorship for her high impact thesis film, Night Call. Night Call won the top festival prize at Academy Qualifying Bermuda International Film Festival where producer Christine Vachon was one of three jurors. Amanda's desire is to continue to create immersive films that engage audiences both viscerally and intellectually. Nate Kohn, Ebertfest Director, describes her work as "really well made, powerful work". She is represented by Echo Lake Entertainment.
Lara Aslanian – Producer
Lara Aslanian is an award winning director / producer who has been working in the film industry for over 8 years. Her work has given her a strong foothold in the commercial, music video and narrative industries. Her clientele include Universal Music, The Kennedy Center, Nike, Metro, and Halo Top. She has produced work with artists such as George Lopez, Kristen Chenoweth, David Foster, Todrick Hall, Montana Tucker, Babyface, Jamie Foxx, and Stevie Wonder. Lara has a passion for storytelling and her love for people allows her to thrive within this incredibly collaborative art form.
Mira Olsson – Writer
Before turning to screenwriting and completing the UCLA Screenwriters program, Mira Olsson was an award winning copywriter. Her commercials won gold at Cannes Lions and New York Festivals among other international acclaim. Her work was also covered in Phil Growick's "My First Time W" – a book featuring top Female Advertising Creatives of the World. Mira aims to create character driven stories with an unexpected and cathartic psychological twist.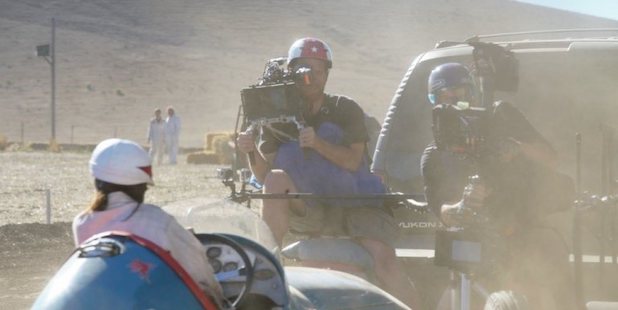 Nick Ramsey – Cinematographer
If it's not worth doing your best, it's not worth doing at all. Go big or go home is a mantra Nick Ramsey has always tried to live by. After transferring from the United States Military Academy at West Point, Nick fell in love with a filmmaking course at Old Dominion University. He quickly moved up the ranks and was proud to serve the men and women of the US Army as lead videographer for the Enterprise Multimedia Center at Ft. Eustis. As his ambition and desire to tell stories grew, the only logical step was moving to California. Nick received a scholarship to attend the MFA filmmaking program at Chapman University. His hard work and collaboration on multiple projects earned recognition from the Academy of Motion Picture Arts and Sciences and The American Society of Cinematographers. Since graduating Nick has shot a multitude of different types of projects, with narrative always being closest to his heart.
Contact
For inquiries, please contact fiscalsponsorship@filmindependent.org.