The Keepers of the Pigs

Rescuing guinea pigs around the world...
Project type: Documentary Feature
Project status: Production
Director: Sharon Walia
Executive Producer/Distributor: Pamela Martinez Martinez/Limonero Films

Email: sharon.walia85@gmail.com
Website: moveoverproductions.com

Help independent filmmakers tell their stories.
Make a donation to The Keepers of the Pigs today.
Film Independent's Fiscal Sponsorship program opens the door to nonprofit funding for independent filmmakers and media artists. Donate today and help bring The Keepers of the Pigs to life.
Logline
Meet Sharon and Sharon; two women on a mission to rescue hundreds of mistreated guinea pigs. From the UK, LA to Peru follow their humorous and heart-warming adventure as they also set out to discover the forgotten history of these curious creatures in the first major documentary about guinea pigs.
Synopsis
They're one of the oldest animals (Guinea Pigs were domesticated as early as 5000 BC and statues in South America depicted them in 500 BC to 500 AD), they helped establish the germ theory, were one of the first animals sent to space and featured in the multi-award winning Fleabag series. BUT this aside guinea pigs are one of the most misunderstood and mistreated animals. Ironically though they're still one of the most popular pets in the west and have recently been going though a popularity surge.
The documentary will be filmed on three continents thus will attract a universal audience. It will primarily follow me Sharon Walia (Journalist and guinea pig owner) and Shaz Kelly whose home doubles as the Avalon Guinea Pig Rescue for hundreds of rodents. The film will begin in the UK at Shaz's rescue where she spends around 8 hours of her day. It's then off to Peru to gain a historical/cultural perspective and attend the annual guinea pig festival in Lima where the pets are pampered in a beauty contest and also devoured. We finally jet off to LA to see the largest guinea pig rescue in the world run by a former model. The documentary will be hard-hitting in parts (lab testing, animal auctions) and story arcs are themed around Shaz's rescue being on the brink of closure and her being inundated with mistreated pets. The film will show the growing popularity of 'guinea dads' aka men who breed and or keep piggies.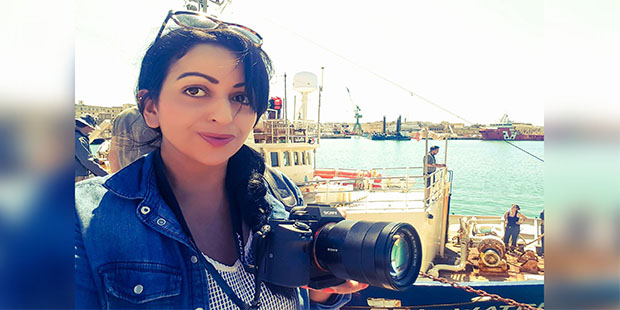 Meet the Filmmakers
Sharon Walia — Writer/Director/Camera Operator
Sharon Walia is a documentary maker, Journalist and Scriptwriter. She recently wrote, directed and edited her first feature documentary The Movement which follows the everyday heroes saving refugees on land, at sea and from air. The film received a nationwide theatrical release at Showcase Cinemas via National Amusements and is currently touring independents. Sharon is very passionate about covering social justice topics and showing emerging filmmakers how to fund and distribute their projects independently. Sharon also received a Royal Television Society nomination in the Diversity category for her refugee focused news reports. Her other area of expertise is wildlife/nature filming.
Notable credits:
The Movement (2018)
Contact
For inquiries, please contact fiscalsponsorship@filmindependent.org.