The Last Sin Eater

Project type: Narrative Short
Project status: Post-Production
Writer/Director/Producer: Lindsay Zibach
Producer: Sarah Ullman
Director of Photography: Sara Kinney
Production Designer: Madelyn Wilkime

Help independent filmmakers tell their stories.
Make a donation to The Last Sin Eater today.
Film Independent's Fiscal Sponsorship program opens the door to nonprofit funding for independent filmmakers and media artists. Donate today and help bring The Last Sin Eater to life.
Logline
Set in a remote forest where a fringe community keeps "the old ways" alive, a struggling mother is forced to bring her daughter to work in their ancient and taboo family business.
Synopsis
In this genre-defying short, ancient concepts of ritual, inheritance and magic are crafted into a new folklore about girlhood, determinism, and the age-old forces that tear peaceful plans apart.
Under pressure of poverty, a young mother works as a "sin eater," consuming ritualized meals beside the recently deceased to absolve the dead of their sins and collect the sum of those evils in her own body. With no options for childcare, she's forced to bring her young daughter along to a reclusive community on the edge of an ominous forest. Powerful forces are at play, perhaps none more so than the will of a girl on the cusp on adulthood. While the mother performs her cursed familial work, the daughter unearths her own hunger for legacy, freedom, and power.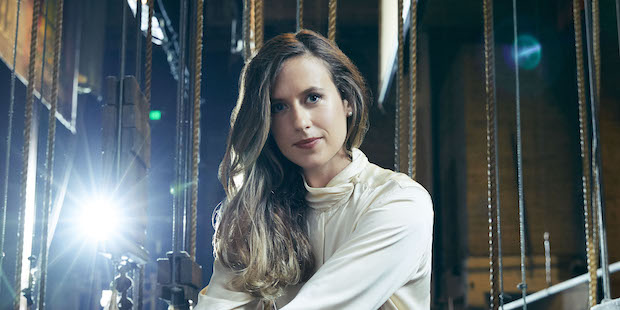 Meet the Filmmakers
Lindsay Zibach – Writer/Director/Producer
Lindsay's first short film, "Seeing Diane Arbus", was a fiscally sponsored project of Film Independent and an official selection of the 2022 SCREAMFEST at Grauman's Chinese Theater in Hollywood. She has assisted Oscar-winning Director Guillermo del Toro and accrued writing/producing credits on The Ellen DeGeneres Show, Nat Geo Wild, Syfy, and The Hollywood Reporter. The short story from which she adapted her film won Francis Ford Coppola's Zoetrope: All-Story Grand Prize in 2016. Lindsay graduated Cum Laude with a BS in Journalism from Cal Poly San Luis Obispo and holds an MFA in Writing from Spalding University in Louisville, KY.
Sarah Ullman – Producer
Sarah Ullman is a progress-minded filmmaker and advocate for equity in all its forms. Sarah led the One Vote at a Time team of 56 women to produce free campaign videos for 191 gun sense candidates in 11 states. Previous work includes Your Food's Roots for ATTN: with Zooey Deschanel, Smart Girls Vote for Amy Poehler's Smart Girls, and gun violence for the progressive SuperPAC Save The Day. Sarah led a team of 7 cameras as the documentarian for the March for Our Lives in Washington DC. She directed her first narrative short in 2021, the Film Independent fiscally sponsored project, "Zelda".
Sara Kinney – Director of Photography
Sara has shot for National Geographic, HBO, Vice News, Showtime, Channel4, and Disney on issues such as political conflict, women's rights, wildlife conservation, and gender identity and the intersection of art and technology. She's a member of the Society of Camera Operators, shoots aerials (FAA-107 certified), and enjoys shooting underwater. She received her BFA from Pratt Institute, and her MFA in cinematography from the American Film Institute Conservatory, where she was nominated for an ASC student heritage award. She shot Season two of the Emmy-nominated The World According to Jeff Goldblum, for National Geographic earlier this year, now streaming on Disney+. She's currently shooting a feature-length documentary for HBO on transgender activists.
Madelyn Wilkime – Production Designer
Upon receiving her bachelor's degree in Cinema and Photography, Madelyn left Illinois and made the trek out west to Los Angeles. After working for two years as a Studio Manager and Photographer, Madelyn took her love of composing the still frame to the big screen, continuing to explore the use of color and the power of storytelling through art and design. Madelyn has Production Designed across a multitude of media formats, including music videos, commercials, and short films. Her love of narrative work can be seen in numerous shorts, including SXSW 2019 Vimeo Staff Pick Award "Milton," SXSW 2020 Official Selection "Waffle," and SXSW 2021 official selection "Sisters." Most recently Madelyn completed work on "Seeing Diane Arbus" a Film Independent-sponsored short about a movie theater projectionist with dwarfism who has a fateful, frightening reunion with the famously voyeuristic photographer, Diane Arbus.
Contact
For inquiries, please contact fiscalsponsorship@filmindependent.org.