The Legacy of Cloudy Falls

Meet the tenants of "Cloudy Falls".
Project type: Narrative Feature
Project status: Development
Director/Writer: Nick Butler

Help independent filmmakers tell their stories.
Make a donation to The Legacy of Cloudy Falls today.
Film Independent's Fiscal Sponsorship program opens the door to nonprofit funding for independent filmmakers and media artists. Donate today and help bring The Legacy of Cloudy Falls to life.
Logline
Following the eccentric tenants of a kitschy apartment complex in Niagara Falls.
Synopsis
The Cloudy Falls residence is a run-down apartment complex in Niagara Falls that seems destined to be torn down.
This is the story of a handful of its tenants, chosen at random by our narrator, Rita, the building's glib superintendent.
We meet…
TERRY: An uptight, middle-aged gay man who grows enamoured of the erratic, young drifter squatting next door.
BRIGIT: A spiritual debunker who exposes psychic frauds on her youtube channel.
RILEY: A compulsive liar whose many tall tales are starting to catch up to her.
And we meet the collection of neighbors who surround them. While they may, at times, seem misguided, delusional and lost, it is their lives, for better or worse, that make up the legacy of Cloudy Falls.
Make a donation to The Legacy of Cloudy Falls.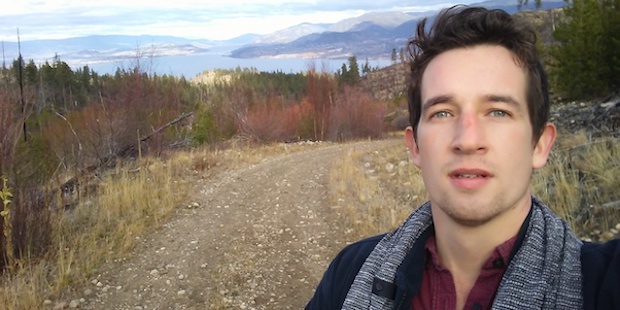 Meet the Filmmakers
Nick Butler — Writer/Director
Nick Butler is an award-winning filmmaker whose short films have screened at over thirty international film festivals in seven countries. In 2019, he received production funding from the Ontario Council for the Arts for his forthcoming short film Common Dwelling. Butler has been mentored by acclaimed filmmaker Atom Egoyan and received a degree in film and video production from Toronto's York University. Elsewhere he has extensive experience in the world of casting including as casting associate on Alexander Payne's Downsizing, starring Matt Damon and in the casting department of such projects as Oscar-winning film Room, Guillermo Del Toro's Crimson Peak, NBC's Hannibal and many others. Originally from Canada, he currently lives in New York City where he is developing the feature film The Legacy of Cloudy Falls.
Make a donation to The Legacy of Cloudy Falls.
Contact
For inquiries, please contact fiscalsponsorship@filmindependent.org.