The Woman from Hamburg

"In the end, it is all about memory, its sources and its magnitude, and, of course, its consequences" -Elie Wiesel
Film Independent's Fiscal Sponsorship program opens the door to nonprofit funding for independent filmmakers and media artists. Donate today and help bring The Woman from Hamburg to life.
Logline
A Jewish woman takes shelter in the closet of a Polish couple in 1943. A child is soon born and their lives are irrevocably changed.
Synopsis
Adapted from a true story by Hanna Krall, The Woman From Hamburg tells the story of Regina, a young Jewish woman who in 1943, Lvov, Poland, loses her entire family to the Holocaust. She is able to escape the ghetto and is rescued by a childless Polish couple, Jan and Barbara and hidden in their closet. In only a matter of months, the Polish man Jan has his way with Regina and she becomes pregnant. Jan's wife, Barbara threatened by Jan, fakes her own pregnancy to stay alive. Regina gives birth to a daughter Helusia who she must abandon when the city is liberated. When the war is over Regina tries to get her child back but to no avail. Years later, Helusia, estranged from her birth mother Regina, goes on a quest to find her. Their meeting in Regina's Hamburg doorway lights an uneasy path for Helusia on how to survive like her mother has before her. And gives her the sudden courage to carry this torch for future generations.
Director's Statement
Hanna Krall's The Woman from Hamburg is even more important today than when I first read it fifteen years ago. I believe the rise of antisemitism in the world is directly related to the passing of time between the Holocaust and now. There are less voices of Holocaust survivors to tell their stories. Also, as we progress as storytellers, stories like Ms. Krall's are even more important because they paint a direct portrait of that time period that you don't see very often. It has taken longer for these kind of Holocaust stories to come to the forefront, but I hope we see more of them, and they are told without fear and project the truth that can come from tragedy – Writer/Director Michael Masarof
Meet the Filmmakers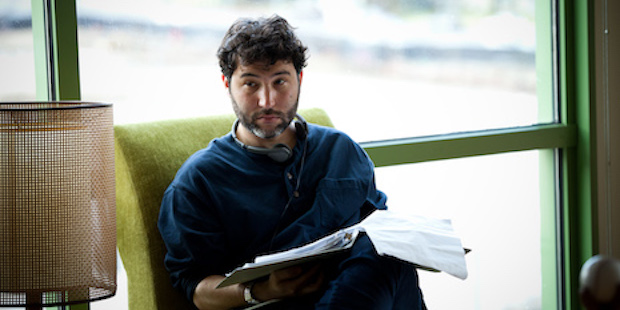 Michael Masarof – Writer/Director
Michael Masarof is a writer and director whose debut feature film First Love was called "intimate in both shooting style and script" by the LA Times. Michael received his MFA in Film Directing from New York University's Graduate film program at the Tisch School of The Arts, where he was the recipient of the Jane Rosenthal Scholarship and the Warner Bros. Production Grant. Michael finished his BA in 2001 at American University. During his BA studies he also attended the prestigious FAMU film school in Prague, completing the Czech Language short film Vytah. After university Michael spent two years in film production, working under such industry luminaries as Al Maysles, Steven Daldry, Walter Salles, and Sydney Pollack, on his last narrative film The Interpreter. Michael's 2007 short film You Should Have The Body won the first place prize at the International Munich Festival of Film Schools and screened as a special presentation at the 2008 Berlinale. In 2008 Michael was selected as a Distinguished Alumnus of Scarsdale High School. He has worked at Warner Bros. and 20th Century Fox film studios and in 2019 his first feature film First Love was released on Amazon and other streaming platforms.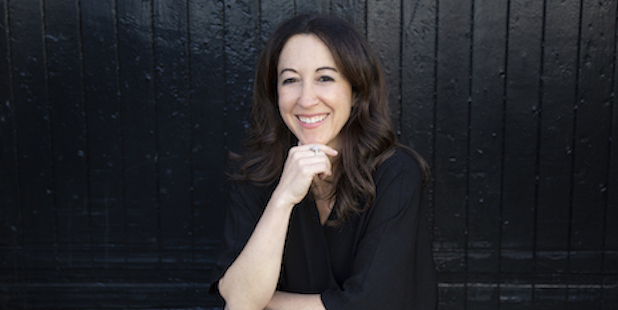 Sharon Barnes – Producer
Sharon Barnes is an executive producer whose career is dedicated to creating culture and activating change via the arts. She has worked at the intersection of film, television, advertising, technology, and politics for the past 20 years, bringing emotional stories to life. Barnes produced work for highly accomplished directors, including Sara Colangelo (Little Accidents), Cary Fukunaga (Kofi), Behn Zeitlin (Glory at Sea), Banban Cheng (Guessing Game and Wicked Desire), Nanette Burstein (American Teen and IFC's Film School TV series), and Rob Epstein (Howl). She has served three United States Presidents in both creative and political capacities. Sharon worked as a White House Appointee for President Clinton. She also worked as the Digital Media Road Director for President Obama's 2008 campaign. Sharon served in the same capacity for President Biden. As a television development and series producer, Sharon helped create and manage series for IFC, A&E, History Channel, PBS, and Wolf Films. In 2016, Barnes was a finalist for the 2016 SFFS Filmmaking Kenneth Rainin Grant for the project Rent Girl. Sharon holds a M.F.A. degree from NYU's Graduate Film program and a B.A. from the University of Texas at Austin.
Contact
For inquiries, please contact fiscalsponsorship@filmindependent.org.