Until Justice Rolls Down: Bill Moore and the Freedom Walkers

A 45-year Freedom Walk to justice...
Project type: Nonfiction Feature
Project status: Complete
Director: Laura Cross

Until Justice Rolls Down is now in production as an audio documentary. The podcast series is scheduled to be released in 2021. Learn more atRebelSeedStudio.com
Film Independent's Fiscal Sponsorship program opens the door to nonprofit funding for independent filmmakers and media artists.
Logline
In 1963, a white civil rights activist is murdered while on a Freedom Walk to deliver a letter to the governor of Mississippi. Within a week, a diverse group of Freedom Walkers attempts to complete the walk and are arrested. Forty-five years later, a woman commits to walk the same path and ensure the letter is finally delivered, alongside the surviving Freedom Walkers.
Synopsis
In 1963, during the tumultuous civil rights movement, Bill Moore, a Southern, white, idealistic postal worker, author, and U.S. Marine veteran, who believed that one person could change the world, set out on a one-man Freedom Walk from Chattanooga, Tennessee to deliver his own letter, calling for racial harmony, to the Governor of Mississippi.
After only three days, Bill Moore was shot dead on an isolated country road in Alabama.
President Kennedy denounced the killing. Within one week of the murder, a diverse group of five young white and five young black Freedom Walkers volunteered to finish Moore's walk. They were joined by seven observers.
The Governor of Alabama, George Wallace, threatened to arrest the men if they entered his state. When the Walkers crossed into Alabama, they were arrested and sent to Kilby State prison.
With the men in jail, the failure of several more attempts, and the environment deemed too dangerous to continue, the Freedom Walk to deliver Moore's letter was abruptly suspended.
Five months later, a grand jury refused to indict Moore's suspected killer. Though the case remained open, for all pragmatic purposes, the investigation ended.
Forty-five years later, in 2008, Ellen Johnson, a social justice advocate, having uncovered Moore's story, and outraged by his murder, committed to finish the ill-fated walk and deliver the letter to the Governor of Mississippi accompanied by the surviving Freedom Walkers.
In 2012, the FBI finally revealed the outcome of the investigation of Bill Moore's murder.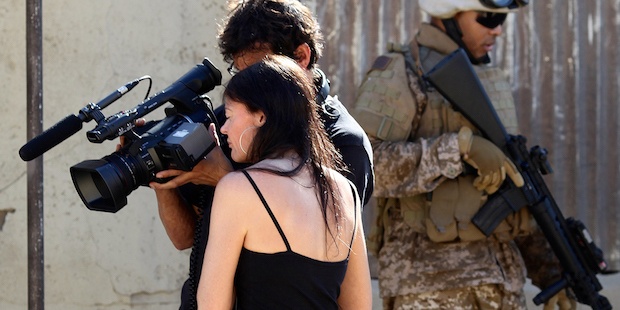 Meet the Filmmaker
Laura Cross — Director
Laura Cross is a producer, writer, author, and founder of Rebel Seed Entertainment, LLC. She spent 12 years in finance, including accounting departments of production companies, and as the Controller in the Los Angeles office of a global private equity firm.
In 2014 Laura launched Rebel Seed Films to develop projects inspired by true events. Laura earned a certificate in Feature Film Writing from the University of California, Los Angeles, Extension (UCLA-E), and completed UCLA-E's respected Independent Film Producer Program.
Laura is the writer/producer and second unit director of the action/war drama Devil Dogs. Based on true events surrounding the Iraq War, the short narrative film premiered at the 2017 GI Film Festival in Washington D.C., and was picked up for television broadcast by ShortsTV.
Until Justice Rolls Down will be Laura's feature directorial debut.
Contact
For inquiries, please contact fiscalsponsorship@filmindependent.org.