What Kind of Woman

A San Francisco moment between a mother and daughter...
Project type: Narrative Short
Project status: Development
Writer/Director: Elizabeth Block
Producers: Daniel McGilvray, Debbie Brubaker
Casting Director: Mark Teschner
Contributing Producer: Roselyne Chroman Swig

Help independent filmmakers tell their stories.
Make a donation to What Kind of Woman today.
Film Independent's Fiscal Sponsorship program opens the door to nonprofit funding for independent filmmakers and media artists. Donate today and help bring What Kind of Woman to life.
Logline
A young woman's life is flipped upside down by secrets from her mother, and she is forced to become the parent instead of the child.
Synopsis
A biracial A.R.T. psychologist returns to her native San Francisco, when her father dies, and her mother suffers a breakdown from being evicted from their lifelong home. She arrives to help her mother, only to learn of bubbling and complex family secrets.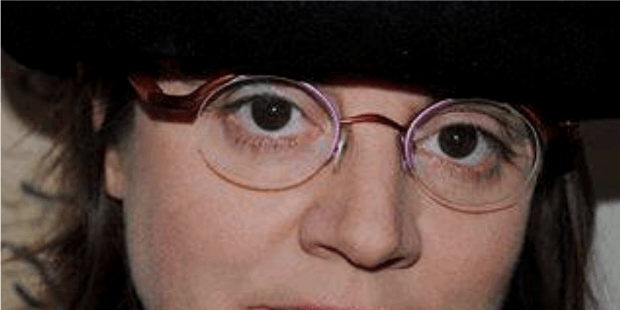 Meet the Filmmakers
Elizabeth Block — Writer/Director
Elizabeth Block is a writer, filmmaker, and interdisciplinary artist who has presented/performed her books/writing and short films internationally. She received a Doris Roberts/William Goyen Fiction Fellowship from the Christopher Isherwood Foundation for her novel, A Gesture Through Time, among many other literary awards and artist residency fellowships. She has produced, directed, shot, and edited her own films in 16mm and video. Her shorts are distributed by a premier world experimental/artists' film distributor, Canyon Cinema. She has screened her films extensively in festivals, tours, archives, museums, and microcinemas. Originally trained in the theater, she has written and directed for live stage. She received her MFA in Film/Fine Arts from the California College of the Arts, in San Francisco, and her BA with high honors in Cultural Anthropology from the University of Michigan, where she made her first 30-minute documentary video (in her apartment, with an all women team). She has taught film and writing at various SF Bay Area Colleges and as a visiting faculty at The New School, NYC. She is a contributing writer for The Brooklyn Rail and has also worked as a museum and festival film projectionist and a successful film festival grant writer. What Kind of Woman, the screenplay, placed as a quarter-finalist in the 2018 ScreenCraft Film Fund, as a finalist in the 2018 SF Indie Fest Screenplay Competition, and as a finalist in the 2018 Filmmatic Screenplay Competition.
Daniel McGilvray — Producer
Daniel McGilvray is an independent film producer whose areas of specialty include camera, editorial, post-production, VFX, music supervision, archival licensing, festival/market prep, and domestic and international delivery. He has had films play at Sundance, Slamdance, Toronto, Milan, and Berlin which have resulted in sales to distributors such as Netflix, Gunpowder & Sky, Lionsgate, A24, and others.
In 2015 he formed McGilvray Media Inc as a consultancy for Feature Film productions. MMI packages production services, specializing in negotiating filmmaker-friendly arrangements in LA, NY, and several incentive regions.
In his work over the years he has supervised and advised on various aspects of production and post for both independent and studio films. He has worked with Universal, Annapurna, Miramax, Spyglass, Sony, Warner Brothers, Legendary, and Marvel Studios, among others. He has taught classes on best practices for producing content with an eye towards gaining entry to the independent Film Festival circuit.
Debbie Brubaker — Producer
Debbie has over 30 years of experience working in motion pictures and television. The past couple of years has mostly been about television, Tales of the City, The Man in the High Castle, Cosmos: Possible Worlds, and a pilot for CBS that recently wrapped called Alive.
She also line/co-produced Boots Riley's movie, Sorry to Bother You, that successfully released to an appreciative audience. Also, this past year she had the opportunity to work with the VFX unit for the Netflix movie Christmas Chronicles, and a narrative VR project for Warner Bros., Splash Damage.
Locally in the San Francisco Bay Area she's been dubbed the "Godmother" of independent film. Debbie enjoys working on all projects – from the features to shorts, commercials, corporate projects, and docs. Her specialties are budgeting for any media project and networking crew members with directors/projects and helping to create an environment for a successful project.
Mark Teschner — Casting Director
A native New Yorker, Mark Teschner has been an independent casting director for 28 years. He has been described by "Rolling Stone" magazine as "an actor's casting director" and TV Guide noted his "unparalleled track record for finding top new talent." Since 1989 Mark has been the casting director for ABC Television's General Hospital and the recent spinoff General Hospital: Night Shift. Mark is a four-time Emmy winner for Outstanding Achievement in Casting years 2005-2006, 2006-2007, 2007-2008, 2010-2011 and has received five additional nominations. He is also a six-time recipient of the Artios Award for Outstanding Achievement in Daytime Drama Casting and has received an additional fourteen nominations. He is a former vice president of the Casting Society of America and is currently serving on the Board of Governors for the Academy of Television Arts and Sciences.
Roselyne Chroman Swig — Contributing Producer
Former Director of the Art in Embassies program under the U.S. State Department. San Francisco philanthropist for the arts, women's issues against domestic violence, the Jewish community, medicine, education, etc. Producer of the film, Miss Representation.
Contact
For inquiries, please contact fiscalsponsorship@filmindependent.org.