Yoshi: Wake Up With Me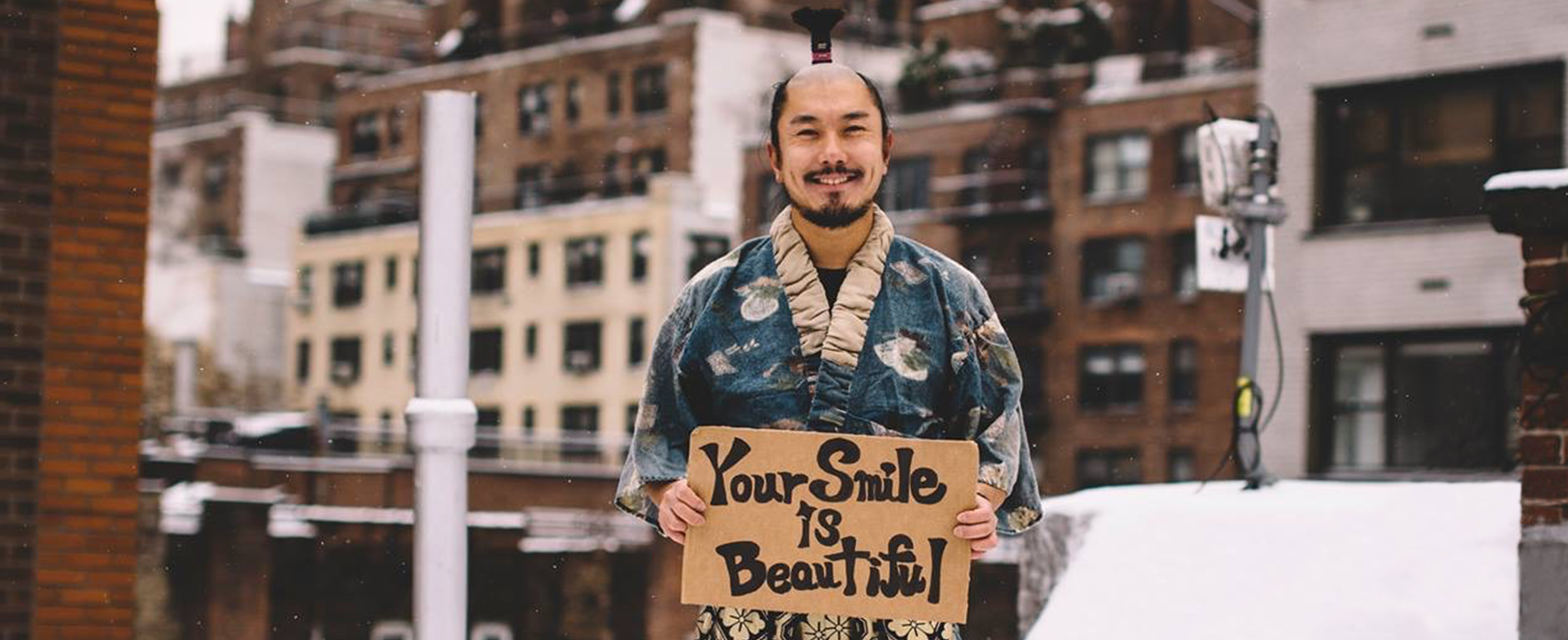 A journey of self-discovery, 40 miles at a time...
Project type: Documentary Feature
Project status: Production
Director: Momo Lee Aoi
Producer: Momo Lee Aoi
Writer: Jake Lee Hanne
Cinematographer: Steven Schuermans

Website: yoshimovie.com
Facebook: facebook.com/wakeupwithmemovie/

Help independent filmmakers tell their stories.
Make a donation to Yoshi: Wake Up With Me today.
Film Independent's Fiscal Sponsorship program opens the door to nonprofit funding for independent filmmakers and media artists. Donate today and help bring Yoshi: Wake Up With Me to life.
Yoshi – Documentary Trailer from Momo Lee Aoi on Vimeo.
Logline
After learning about the death of his mentor on Facebook, Yoshi walks 8,800 miles to connect with her family and friends. But along his journey Yoshi discovers the courage to look inward and rectify his own past.
Synopsis
Death can often become a reflection upon one's own life. How it has been lived and where it has yet to go. After the death of his mentor, Japanese-born NYC street performer, Yoshi Watanabe, found himself wrestling with such thoughts. He found, like most of us, a certain feeling of regret and failure when confronted with the death of a close friend and confidante, and decided to walk across the entire continental United States in order to attend the funeral service in California. This was Yoshi's pilgrimage to pay respects and to atone for the things he now regrets, the time lost and promises left unfulfilled. But it was this walk across the country that truly allowed Yoshi to find himself, and come to terms with his past, especially the falling out with his father back in Japan many years ago. The last gift Yoshi's late mentor could give him was this walk, and therefore the courage to meet his father again. So Yoshi did just that, continuing his walk after California and across Japan. Yoshi's long journey parallels the proverbial journey we all take in life and it led him where he needed to go all along: home.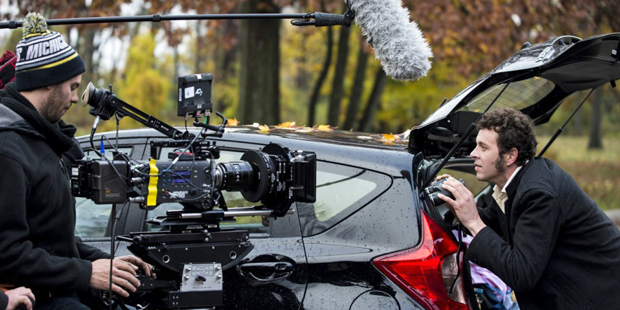 Meet the Filmmakers
Momo Lee Aoi — Director/Producer
Momo Lee Aoi was born in a traditional Japanese family, but was raised all over the world. A curiosity and interest in different cultures and how they interact has always been a part of her background and influenced her work.
After receiving an LLB with honors in International Law, she realized that being a lawyer was her parents' wish, not hers. Her passion and sensibility in film landed her a job as a trailer editor in Singapore for such titles as: Infernal Affairs (which later was adapted into the Oscar-winning film The Departed), Kiss Ass Miracle (BBC), and Hell's Kitchen (FOX).
In 2010, she moved to New York and received an MFA in film directing. Since then, Momo has edited over 30 films while producing and directing her own projects. Street Girls, a documentary she edited won the story development award at Sundance London. The series Hollywood's Last Holocaust Survivors, she edited for the Hollywood Reporter, received wide recognition. Momo has written and directed four short films that have screened over at 20 film festivals and won awards including best actor and best short. Yoshi: Wake Up With Me will be her feature debut.
Jake Lee Hanne — Writer
Jake Lee Hanne is a graduate of NYU's Tisch Asia MFA film program. He was a quarter-finalist for the Nicholl Fellowship for his feature screenplay Goat, and sold the option of his series Brandywine to Endemol Studios in 2013. Jake is currently partnered with David S. Goyer and IM Global for his new series, Golden State, an anthology drama series about the origins of the LAPD.
Steven Schuermans — Cinematographer
After studying Engineering in Belgium and Sweden, Steven earned a Masters in Nanotechnology and Nanoscience. While working on a film project with a friend, he discovered cinema was his true calling. Steven gave up Belgian beers and moved to New York to attend film school where he developed a love for camera and lighting.
Steven has since shot for SNL's Digital Shorts Unit for Season 39 & 40, History Channel's mini-series American Ripper as well as the indie film All Relative (2014) starring Sara Paxton and Connie Nielsen, Popstar (2016) starring Andy Samberg. Steven has also worked on documentaries for the Discovery Channel and shot numerous commercials for major brands including Playstation, J&B liquor, Pledge and VDL Cosmetics. When he's between projects he can be found windsurfing with friends.
Yoshi: Wake up with me will combine Steven's love of travel with his yearning to tell people's stories and his endless search for the most beautiful natural light. Or maybe he was just brought on board because he's got really long legs which make all the walking easier.
Contact
For inquiries, please contact fiscalsponsorship@filmindependent.org.