Betta Fish

A poignant film exploring family dynamics and mental health. Through Elle's journey, we aim to spark empathy, ignite conversations and destigmatize the conversation around mental health in the BIPOC community. Join us in crafting a thought-provoking narrative that fosters understanding, and support.
Project type: Fiction Short
Project status: Development
Writer/Director/Producer: Louvinia "Lou" Robinson
Producer/Actor: Lori Laing
Actor: Courtney Bledsoe
Director of Photography: Erin Collett

Help independent filmmakers tell their stories.
Make a donation to Betta Fish today.
Film Independent's Fiscal Sponsorship program opens the door to nonprofit funding for independent filmmakers and media artists. Donate today and help bring Betta Fish to life.
Logline
Betta Fish is a heartfelt coming-of-age story where recent college graduate Elle grapples with her shifting family dynamic and her mother's deteriorating mental state. Support the film to spark conversations about mental health, family, and resilience, while absolving this issue in BIPOC community.
Synopsis
Betta Fish is a heartfelt coming-of-age story centered around Elle, a recent college graduate. Upon returning home, Elle finds her family dynamic shifting due to her mother's life-changing decision. As Elle navigates her own ambitions and plans for the future, she discovers her mother's deteriorating mental state, which ultimately forces her to find a path forward for herself and her younger sister, Cassidy.
Support Betta Fish to help us bring this important story to life and create a platform for open conversations about mental health, family dynamics, and resilience. By contributing to our film, you can play a vital role in destigmatizing the conversation around mental health and promoting understanding and support for those facing similar challenges within the BIPOC community.

Meet the Filmmakers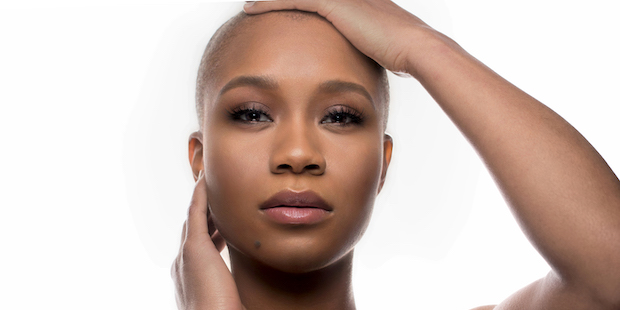 Louvinia "Lou" Robinson – Writer/Director/Producer
Louvinia is a Chicago born-Houston bred actor/director/producer. Her career in the spotlight began as a Division 1 basketball player at Texas A&M-CC. Upon graduation she moved to Atlanta to pursue acting and later ventured to New York where she started a production company and hit the ground running. She quickly established herself as a filmmaker in the city, directing and producing content for independent brands and music artists. For the last two years she has been working on developing her first TV pilot from concept to screen. She directed, produced and wrote the project, Rock Bottom, which experienced a great boost in early 2020 when the trailer went viral on social media. Since then, the project has garnered the attention of media giants such as A24, Marlon Wayans, and Keenan Thompson's production company.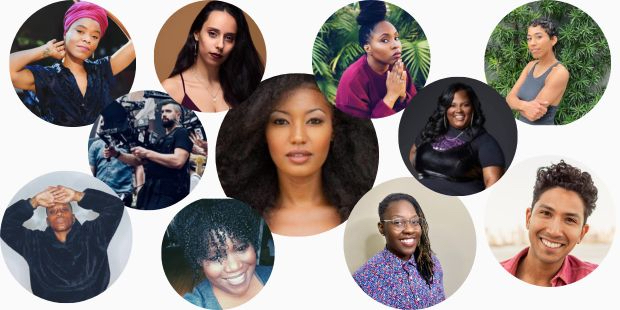 Lori Laing – Actor
Lori Laing first learned the art of storytelling by paying attention to the rhythms of the people around her in Queens, New York, the most ethnically diverse borough in the city. After earning a Bachelor's degree in Government from Georgetown University, she went on to receive a Master of Fine Arts degree in acting from Columbia University. She is known for her role as "Grace", Michael Che's love interest on the HBO series That Damn Michael Che. She made her television debut in recurring roles in the second season of Marvel's Iron Fist (as one of the Crane Sisters), Law & Order, and She's Gotta Have It. Since then, she has appeared on the stage and screen in numerous films, television and theater projects, including her off broadway debut in Dracula at Classic Stage Company.
Courtney Bee – Actor
Courtney Bee is a star on the New York City comedy scene. With her rich experiences developed in her hometown of Detroit Michigan, her hilarious wit, aggressive punch lines and everyday observations keep audiences laughing and entertained around the country. Participating in comedy festivals such as the Black Women in Comedy and the Black Girl Giggles and Rhode Island Comedy Festivals she also opened up for Michael Che and Dulce Sloan. She is featured on HBO MAX streaming comedy series That Damn Michael Che. Having been featured in national commercials and campaigns, Courtney is a rising comedic presence ready for her next big opportunity. In April 2023, she became a co-host of Nick Cannon's daytime radio show The Daily Cannon.
Erin Collet – Director of Photography
Erin Collet is a Director of Photography based out of New York and Sydney, Australia. One recent project that was very touching is a short called Lifeline: A Doctor's Commitment to 9/11 First Responders, which earned a New York Emmy Award in 2022. He brings a unique blend of glitter docs-style imagery with the cinematic, narrative driven roots of his education. Having worked with mentors such as director Jane Campion, writer Gerard Lee, and director John Curran on projects for HBO, BBC and Sundance, Erin brings his unique style and creative voice to commercial and narrative projects around the world.
Contact
For inquiries, please contact fiscalsponsorship@filmindependent.org.