Chatter

Sparks fly when Samia meets Charlie…but their anxieties, who are somehow able to communicate with each other, aren't sold on this coupling just yet.
Project type: Fiction Short
Project status: Production
Writer/Director: Jessica Sherif
Producer: Jessica Carlson
Cinematographer: Alex Agnant
Cast: Veracity Butcher, Michael Blas, Emme Rylan, Ken Allen Neely, Elsa Mollien, Nadia Kazar, Mark Andrew Garner, Jay Covington

Help independent filmmakers tell their stories.
Make a donation to Chatter today.
Film Independent's Fiscal Sponsorship program opens the door to nonprofit funding for independent filmmakers and media artists. Donate today and help bring Chatter to life.

Logline
Sparks fly when Samia meets Charlie…but their anxieties, who are somehow able to communicate with each other, aren't sold on this coupling just yet.
Synopsis
Unemployed photojournalist Samia is in a bit of a rut. And like all of us, her inner monologue won't fail to remind that she doesn't feel so great about herself. To complicate matters, Samia is an Arab-American who grew up in France, which means that her inner chatter is split between her blue-eyed blonde all-American anxiety (Phoebe), her poised French logic (Victoire), and her compassionate Arabic courage (Yumma).
When she meets Charlie, his straightforwardness and humor lights a genuine and immediate spark in her. Phoebe, however, isn't as taken by Charlie. She is even more shocked to discover that Charlie's inner voices Thomas, Brody and Bayani, can hear and see her, Victoire and Yumma.
As these two attractive, earnest and loquacious millennials wander around Central Park, they flirt, joke, bicker, and confess their way into a startling yet tender romantic epiphany.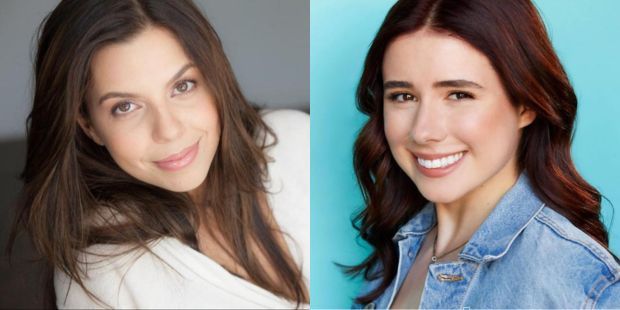 Meet the Filmmakers
Jessica Sherif – Writer/Director
Writer/Director Jessica Sherif is an Algerian and French-Canadian writer/director who was born and raised in Spain and who channels her multi-cultural background to tell engaging and impactful character-based stories that resonate across different perspectives and cultures. Jessica's latest project, the NETFLIX documentary series about the Women's World Cup, which she co-created and executive produced, will premiere in November. Before that, she co-created, directed and executive produced the A&E Network documentary series Right to Offend. It premiered at the 2022 Tribeca Film Festival and is currently airing on STARZ and on CBC Gem. Jessica's narrative feature screenplay Third Culture Kids was also selected to be a part of the Tribeca Creators Market. She has directed many short films that have screened at over forty film festivals combined, and won awards at Hollyshorts, Tallgrass and more.
Jessica Carlson – Producer
Producer Jessica Carlson is all about strategic, inclusive storytelling. At her day job, she is the Director of Business Development at SUGAR23. Jessica has worked in development, production, and fundraising. Before Sugar23, she worked with an M&A financial technology company and managing relationships with private equity firms. At DIGITAL RIOT MEDIA, she was a Development Executive, sourcing female and minority-driven narratives, packaging, and pitching to networks. Previously, she was an award-winning professional SAG actor and uses this insight to help align the creative and business stakeholders on projects. She an active supporter of non-profits and recently produced an award-winning short impact documentary about her 7-year-old cousin with a genetic disorder and disabilities with her production company LUCID MEDIA. Her focus is on DEI in filmmaking both in front of and behind the camera.
Contact
For inquiries, please contact fiscalsponsorship@filmindependent.org.