Soon: The Story of Scott Fagan

Project type: Nonfiction Feature
Project status: Production
Director/Producer: Marah Strauch
Writer/Producer: Chris Campion
Producer: Eric Bruggemann

Website: scissorkickfilm.com

Help independent filmmakers tell their stories.
Make a donation to Soon: The Story of Scott Fagan today.
Film Independent's Fiscal Sponsorship program opens the door to nonprofit funding for independent filmmakers and media artists. Donate today and help bring Soon: The Story of Scott Fagan to life.

Logline
Tipped to be bigger than Elvis as a young man, singer-songwriter Scott Fagan is taking one last shot at success, in his seventies.
Synopsis
In the vein of Searching For Sugarman and Twenty-Feet From Stardom, Soon tells the remarkable untold story of Scott Fagan, one of the greatest, unrecognized, musical talents of his generation, and his re-emergence 50 years later, in his late 70s, still hungry, trying to catch that elusive break.
It is the story of a singer-songwriter raised in grinding poverty in the US Virgin Islands and Puerto Rico, who moves to New York City in the mid-1960s and finds himself mentored and managed by legendary songwriter Doc Pomus.
Scott pursues success like his life depends on it to lift the rest of his family out of poverty. But he somehow never quite makes it. Every break ends up… broken, sometimes from his bull-headed refusal to compromise his art and songwriting.
Tipped for great success, he records his debut 1968 album for Atco, a heavily autobiographical calypso-folk record entitled South Atlantic Blues. The album lands with a thud, but is so beloved by pop artist Jasper Johns that he immortalizes it as a lithograph artwork, Scott Fagan Record.
Scott turns his experiences in the music industry into a rock opera entitled Soon, which opens on Broadway. Critics savage it and it shuts in three days. After Soon closes, Scott flounders for years, eking out a living as a performer and working blue-collar jobs to feed his family.
In 2015, Scott's debut album, South Atlantic Blues, is reissued to rave reviews. The arc of his career seems to be turning.
Then… almost 50 years after Scott's Broadway musical closed, 1968 demos from Soon are found in an attic. Plans are made to record the second Scott Fagan album that never was: the soundtrack to his Broadway musical.
After decades in obscurity, will Scott Fagan finally receive recognition SOON?

Meet the Filmmakers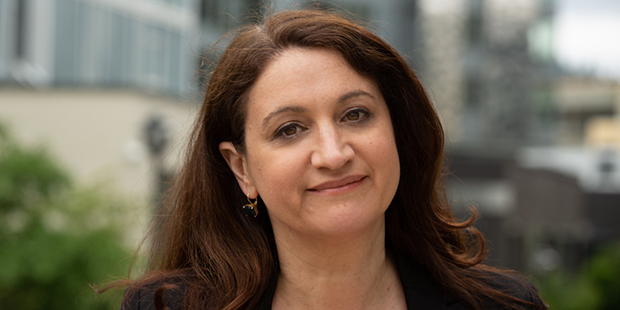 Marah Strauch – Director/Producer
Marah Strauch's debut documentary, Sunshine Superman, was released theatrically by Universal Pictures (in foreign territories) and Magnolia Pictures (USA). Sunshine Superman is an exhilarating and poetic portrait of Carl Boenish, the inventor of BASE jumping. It premiered as the opening film at the Toronto International Film Festival. Dubbed a "masterful debut" by The New York Times and "one of the best docs of the year" by Indiewire, Sunshine Superman was picked up to air on CNN as a "CNN film." Marah directed an ESPN original as part of the "Pioneer Series" profiling the street skater Mark Gonzales. The film explored the intersection of sports and art. Marah's most recent feature documentary, Vice Versa: Chyna, premiered on Vice in 2021. She has produced and directed over 40 hours of TV and branded content in over 30 countries, working with networks and brands such as CNN, VICE, HGTV, POPSUGAR, American Express, and Adidas.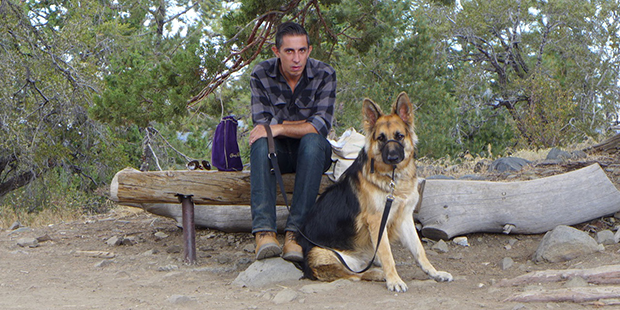 Chris Campion – Writer/Producer
Drawn to the extremes of popular culture, as well as its beating heart, writer Chris Campion has profiled mainstream pop acts, actors, celebrities, artists, and outsiders, writing both true crime stories and cultural surveys for publications that include The Guardian, Los Angeles Times, Rolling Stone, NME, Dazed & Confused, and Vice. He is the creator and ghost-writer (for Sasha Grey) of The Juliette Society, a satirical novel about a deep state secret society, which was published worldwide in 25 countries and 20 languages and optioned by Fox for a feature film adaptation by Scott Z. Burns, writer of The Bourne Ultimatum. He is also the co-author of Some New Kind of Kick (Hachette), a memoir by The Cramps and Nick Cave and the Bad Seeds guitarist Kid Congo Powers, and the author of Wolf King, a forthcoming biography of John Phillips of the Mamas and the Papas. In 2015, he produced a reissue of Scott Fagan's debut album, South Atlantic Blues.
Eric Bruggemann- Producer
Eric came to producing by way of his career in documentary and feature editing, having cut multiple projects for Alex Gibney, Joe Berlinger, Brett Morgen, and Alex Karpovsky. Bruggemann produced Sunshine Superman, a large-scale documentary about Carl and Jean Boenish, the husband and wife team who created BASE jumping, directed by Marah Strauch. The film was distributed by Universal Pictures (INTL), Magnolia Pictures (US), CNN, and finally, Netflix. Eric recently wrapped a feature doc for Showtime on BioHacking EP'd by Graeme Manson (co-creator of Orphan Black, director of Snowpiercer) as well as the pilot of a doc series on the life of Free Diver Pipin Ferreras EP'd by James Cameron. Bruggemann produced Vice Versa: Chyna with longtime collaborator Marah Strauch, who wrote and directed the feature documentary on the life and legacy of WWE female wrestling legend Chyna. The film premiered on Vice in 2021. Highlights of his collaboration with Alex Gibney include NRDC: Laws of Nature and additional editing for the 2008 Oscar-winning documentary feature Taxi to the Dark Side. Eric was an editor on Video Free Europe, a feature doc about R.E.M., and 3 Nights Live is a feature doc about Ryan Adams, directed by Dominic DeJoseph. He served as editor/post-production supervisor on Alex Karpovsky's feature narrative Woodpecker. Eric was an editor for the first two seasons of Sundance Channel's Iconoclasts, directed by Joe Berlinger.
Make a donation to Soon: The Story of Scott Fagan.
Contact
For inquiries, please contact fiscalsponsorship@filmindependent.org.