Talent Guide
Chloe Zhao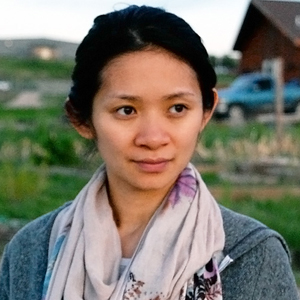 Discipline:

Director, Writer

Program Year:

Grants and Awards 2018, Screenwriting Lab 2011
Bio
ChloZhao is an award winning filmmaker who started writing and making films because of her fascination with multiculturalism and its role in the world. Her films usually reflect this curiosity and the desire to explore. Zhao's short film "Daughters" won First Place Student Live Action Short at the 2010 Palm Springs International Short Fest and Special Jury Prize at the 2010 Cinequest Film Festival. Zhao is currently developing her first feature film titled Lee – a coming of age drama set on the Pine Ridge Indian Reservation. Lee was personally selected by filmmaker Spike Lee as a recipient of the Spike Lee Fellowship Award which earned Zhao a screenwriting fellowship at Yaddo Artist Residency. Zhao was raised in Beijing and England, received her BA in Political Science from Mount Holyoke College in Massachusetts and is now a MFA thesis student at New York University's graduate film program. She lives in Brooklyn, NY.
Current Project
Lee (Narrative Feature)
Logline
A quiet and daring Lakota boy takes on a dangerous job in order to keep his family together on the Pine Ridge Indian Reservation.