Talent Guide
Chris J. Russo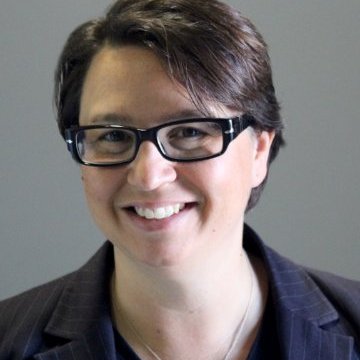 Discipline:

Director, Writer

Program Year:

Directing Lab 2008, Screenwriting Lab 2006
Bio
Chris J. Russo is an award-winning filmmaker whose films have screened at festivals all over the world, including the Sundance Film Festival, have aired on Showtime, PBS, IFC and LOGO, and are available on Netflix. With a keen ability to work across multiple genres, Russo enjoys capturing the drama or finding the comedy of a scene, drawing a story from documentary subjects, all while paying great attention to the visual image.
Her critically acclaimed short, A Woman Reported (starring Moira Kelly), about the moments before a hate crime, premiered at the Sundance Film Festival and garnered praise in the national press, as Curve Magazine cited, "It should be required viewing for most of Congress." Russo was invited to participate in both the prestigious FIND Directors Lab and Screenwriters Lab with her feature script, Directed By Dorothy Arzner, where she directed five scenes, replicating environments from the 1920's on a soundstage and on location, all shot on 35mm. The script, a biopic about the rise and fall of little known Golden Era Hollywood starmaker-director, Dorothy Arzner, was also part of the Emerging Narrative Section at the IFP Market & Conference. Lydia Dean Pilcher is attached to produce.
Her comedy credits include the festival favorite, 25 Random Things I Did During My Big Fat Lesbian Depression, released May 2011 on the DVD compilation, "Fest Selects: Best Lesbian Shorts Vol. 1," and Size 'em Up (starring Julie Brown, Stella Stevens and Leisha Hailey), which aired on SHOWTIME, IFC and the Women's Entertainment Network. Russo also won OUTFEST's Best Short Documentary Award for her poignant view on marriage non-equality (pre-Prop 8) in her short doc, Straight Down the Aisle: Confessions of Lesbian Bridesmaids. She has also directed live performance music videos for Stax Recording artist, SOULIVE, political campaign commercials for Santa Barbara District Attorney Candidate Gary Dunlap, and produced several technical demos for Kodak.
Russo is currently attached to direct the horror-comedy feature, Whore Hospital, about porn star nurse ghosts seeking revenge on a group of bachelors who take a wrong turn on their way to a brothel in Nevada, set to film late 2011 and written and produced by Jesse Thompson-Adams. Russo wrote and will also direct the feature, In Between the Helens, a comedy about a young woman who must break the cycle of being attracted to crazy people in order to find true love. Russo is currently a student at the Upright Citizens Brigade, where she is studying Improvisation, Storytelling, and Solo Work. Devoted to her honing her craft, she has also shadowed television directors on episodes of "Desperate Housewives," "South of Nowhere," and "Sisters."
In addition to being a filmmaker, Russo is a highly respected entertainment professional who has spent the last 10+ years working with producers, studio executives and cinematographers in her role as Account Manager for Kodak in Hollywood. She has a BFA in Photography from the University of Buffalo and an MFA from the Visual Studies Workshop in Rochester, NY. When not immersed in the business of film, she can be found in the great outdoors climbing 14ers, cycling centuries and catching waves.