Talent Guide
David Zeiger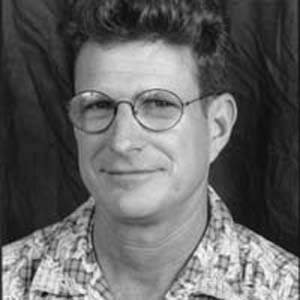 Discipline:

Director, Writer

Program Year:

Screenwriting Lab 2008
Bio
David Zeiger's most recent film Sir! No Sir! premiered at the 2005 Los Angeles Film Festival where it won the Audience Award for Best Documentary. It went on to win Best Documentary at the Hamptons International Film Festival, the Seeds of War Award at the Full Frame Documentary Film Festival, and Best Film on War and Peace at the Vermont International Film Festival. It was nominated for Independent Spirit, International Documentary, and Gotham Awards. The film garnered rave reviews during its 80-city theatrical run, including "Two Thumbs Up" from Ebert and Roeper.
Zeiger created, produced, and directed the 13-part documentary series Senior Year for broadcast on PBS in January 2002. The series follows a group of 15 students at Fairfax High, the most diverse school in Los Angeles, through their last year in high school.
His short film Funny Old Guys premiered in 2002 at the Museum of Television and Radio in Los Angeles. Funny Old Guys captures the final months of the life of Frank Tarloff, formerly blacklisted Academy Award-winning writer, as he and a group of friends, all former TV and film writers, confront his imminent death.
The Band, Mr. Zeiger's tribute to his son, aired to critical acclaim on the PBS series P.O.V. in 1998. It has screened at the International Documentary Film Festival Amsterdam and AFI Film Festival in Los Angeles, and was awarded Best Documentary and Best of Show at the Central Florida Film Festival.
Sweet Old World, which is currently in post-production, will be Zeiger's narrative feature debut.
His current documentary, This is Where We Take Our Stand, about Iraq and Afghanistan veterans who oppose those wars, is also in post-production, funded by ITVS, and will air on PBS next year.
Zeiger is the recipient of a 2010 Guggenheim Fellowship for his feature screenplay Sweet Old World.
Current Project
Sweet Old World (Narrative Feature)
Logline
A father and son, whose relationship has become cold and strained in the years since the son's brother was killed in an accident, find themselves on the brink of disaster and the potential for a new life when the brother's best friend returns.