Talent Guide
Lucy Mukerjee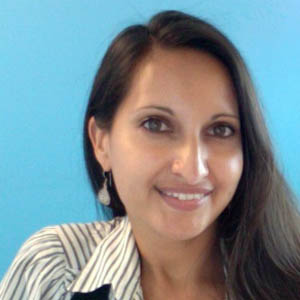 Discipline:

Industry Track, Producer

Program Year:

Producing Lab 2012, Project Involve 2014
Bio
Lucy Mukerjee is a queer bi-racial changemaker, who has been empowering storytellers for over two decades as a fiction editor, film producer and film festival programmer. Currently, Lucy is a Senior Programmer at the Tribeca Film Festival, where she is responsible for seeking out feature films from underrepresented voices. She is also developing the country's first film fund dedicated to greenlighting the visions of LGBTQ+ filmmakers.

Lucy's expertise is the intersection of curation and inclusion. Over her career she has built a reputation as a connector and changemaker by helping organizations to authentically embrace the demographics of the communities they serve. Most recently Lucy co-founded the Programmers of Colour Collective, which aims to be a catalyst of transformative change towards a more inclusive workforce of film programmers at festivals around the world.

Previously, Lucy was the Director of Programming at Outfest, the leading LGBTQ+ media arts organization, where she oversaw the curation of their trio of film festivals for four years, and founded their annual Trans Summit event. Before that, Lucy produced theatrical feature films for Lionsgate and Warner Bros.

Lucy is a two-time Film Independent Fellow, selected for the Producers Lab and Project Involve. She is a member of the Producers Guild of America and the Queer Producers Collective. She will participate in IFP Week in September 2020 as a producer of the project Honour Thy Mother.