Talent Guide
Rose Troche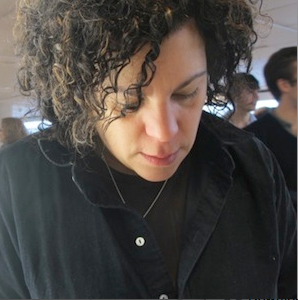 Discipline:

Director

Program Year:

Fast Track 2011
Bio
Rose Troche is an award-winning writer, director, and producer of film and television. Born in Chicago and raised in a large Puerto Rican family, her first feature, Go Fish was released to wide acclaim and became a seminal film in the history of queer cinema. Go Fish premiered in competition at the Sundance Film Festival, was nominated for an Independent Sprit Award, and won the Teddy Award for Best Feature Film at the Berlin International Film Festival, the Audience Award at the Deauville Film Festival, the GLAAD Media Award for Outstanding Film, and the Open Palm Award at the Gotham Awards.
Troche's second feature, the British comedy Bedrooms and Hallways, starring Kevin McKidd, James Purefoy and Hugo Weaving, premiered at the Edinburgh and Toronto International Film Festivals, and received the Audience Award at the prestigious London Film Festival prior to its distribution by First Run Features.
Troche also wrote and directed The Safety of Objects, adapted from the book of short stories by A.M. Homes, featuring Glenn Close, Dermot Mulroney, Kristen Stewart, and Patricia Clarkson. The Safety of Objects premiered at the Toronto Film Festival, opened the San Sebastian International Film Festival, and won the Critics Award and Best Actress Award at the Deauville Film Festival before its theatrical release by IFC. In addition, Troche's television work includes Showtime's hit series The L Word and HBO's Emmy-award winning Six Feet Under.
Current Project
Xanadu (Narrative Feature)
Logline
An inveterate tomboy doggedly tries to win over the new girl in town, despite the uproarious machinations of her flamboyant older brother.