Talent Guide
Silas Howard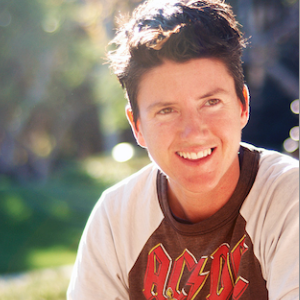 Discipline:

Director, Writer

Program Year:

Directing Lab 2007, Fast Track 2007
Bio
Silas Howard, (writer, director, and musician), co-directed his first feature By Hook Or By Crook with Harry Dodge. The film premiered at the 2002 Sundance Film Festival, secured theatrical release from Artistic License, national video/DVD distribution with Wolfe Video, and continues to air on the Sundance Channel.
Howard's next script, Exactly Like You (co-written with Nina Landey), landed him a spot in the Nantucket Screenwriters Colony in 2004. Duly Noted, producer Effie T. Brown's company (In the Cut, Real Women Have Curves, Everyday People) picked up Exactly Like You in 2006. The project was selected for the 2007 Film Independent Directors Lab and Fast Track Program at the Los Angeles Film Festival.
Howard's first short documentary, What I Love About Dying (2006), premiered at the 2006 Sundance Film Festival.
Howard's music videos have aired on MTV and LOGO networks, as did his first short musical, How do I Say This? I'm Gay, made while an artist-in-residence at their interactive web-based series. Howard received his MFA in Directing from UCLA. He was awarded the Kovler Family Fellowship in Film & Television and the Wasserman Film Production Award, and is a two-time recipient of the Motion Picture Association of America Award.
Current Project
Exactly Like You (Narrative Feature)
Logline
Based on a true story, Exactly Like You chronicles the groundbreaking life of Billie Tipton, an innovative musician who risked it all to hide one secret from his family and his fans - Billy was born Dorothy.