Talent Guide
Vincho Nchogu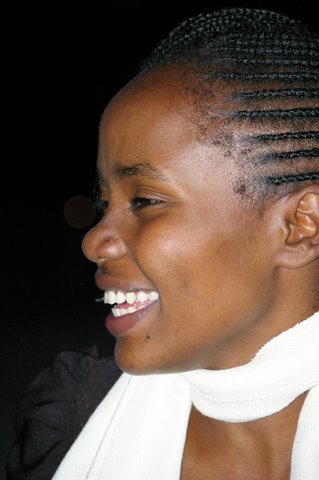 Discipline:

Producer

Program Year:

Grants and Awards 2016, Grants and Awards 2017, Producing Lab 2016
Bio
Vincho Nchogu launched her career in Uganda where she produced several documentaries and
TV shows including Wonder Stove, a documentary commissioned by the Ugandan government
and The Trail, commissioned by the European union and 3W a travel show for Uganda
Broadcasting Corporation.
Nchogu's short film "Resurrect" was showcased at Cannes by Cinema du Monde. She produced
the East and Central African portion of the Future Express documentary series, directed by
Dutch filmmaker, Robert Hof.
During her residency at the Robert Wilson Watermill Centre New York, she produced and
directed "Index", a short experimental film. In 2014 she worked on Paul Taylor's debut fictional
feature Driftwood. Currently, Nchogu is producing Gabriel and the Mountain, a Brazilian biopic,
which takes place across four African countries. It is in postproduction.
Besides producing films, she has held a lifelong passion for science. In her spare time, she
volunteers with Cosmos Education, an organization founded by Kevin Hand, the Deputy Chief
scientist, Solar System exploration at NASANchogu also works closely with Hands on Universe
(Kenya), where she helps marginalized children make short films based on their understanding
of the solar system.
Current Project
Afronauts (Drama)
Logline
In the early 1960s--just after Zambian Independence, and at the height of In the early 1960s just after Zambian Independence, and at the height of moon fever—a disgraced schoolteacher, Edward Makuka Nkoloso, took a few teenagers out into the desert to set up an unofficial astronaut-training program.