9 Fellows and 45 Members Selected for the Toronto International Film Festival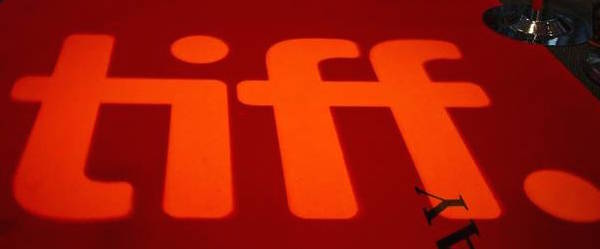 Every September just after Labor Day, a throng of filmmakers and industry professionals head to the Toronto International Film Festival. This year, they'll be supporting 399 films selected to screen during the 11-day event. Some of them hope to leave with their film solidly in the Oscar conversation, others are just looking for a little positive attention to get above the noise.
Nine Film Independent Fellows and 45 Film Independent Members will be among that group when the festival kicks off next Thursday. We'd like to extend a heartfelt congratulations to each and every one of them and wish them the best of luck at the festival.
FILM INDEPENDENT FELLOWS
Gala Presentations
Jim Young, producer, The Man Who Knew Infinity
Contemporary World Cinema
Chad Burris, producer, Mekko
Jason James, producer, The Steps
TIFF Docs
Katherine Nolfi, editor, Heart of a Dog
Discovery
Maris Curran, writer/director/producer, Five Nights in Maine
Carly Hugo, producer, Five Nights in Maine
Midnight Madness
Ava Berkofsky, cinematographer, The Missing Girl
Neil Kopp, producer, Green Room
Anish Savjani, producer, Green Room
FILM INDEPENDENT MEMBERS

Gala Presentations
Ellen H. Schwartz, executive producer, Demolition
David Lancaster, producer, Eye in the Sky
Adam Del Deo, executive producer, Freeheld
Devin Goodsell, executive producer, Man Down
Jim Young, producer, The Man Who Knew Infinity
Catherine Hardwicke, director/executive producer, Miss You Already
Jamie Patricof, producer, Mississippi Grind
Lynette Howell Taylor, producer, Mississippi Grind
Bradley Gallo, producer, Mr. Right
Michael A. Helfant, producer, Mr. Right
Special Presentations
Peter Saraf, producer, About Ray
Marc Turtletaub, producer, About Ray
Keith Calder, executive producer, Anomalisa
Amy Kaufman, producer, Beasts of No Nation
Gail Mutrux, producer, The Danish Girl
David Linde, executive producer, Desierto
Chip Diggins, producer, Equals
David Lindsay-Abaire, writer, The Family Fang
Anne O'Shea, executive producer, The Family Fang
Brian Quattrini, executive producer, The Family Fang
Michael B. Clark, executive producer, Louder Than Bombs
Marc Turtletaub, producer, Louder Than Bombs
Ron Yerxa, producer, Louder Than Bombs
Jonathan Shoemaker, line producer, Maggie's Plan
Fiona Walsh, line producer, The Meddler
Ellen H. Schwartz, executive producer, Sicario
Jonathan Kin, executive producer, Spotlight
Tom Ortenberg, executive producer, Spotlight
Chris Stinson, line producer, Truth
Alexandra Johnes, executive producer, The Witch
Rodrigo Teixeira, producer, The Witch
Contemporary World Cinema
Chad Burris, producer, Mekko
TIFF Docs
Sara Bernstein, senior producer, Bolshoi Babylon
Sheila Nevins, executive producer, Bolshoi Babylon
Jayne Goldsmith, co-producer, Janis: Little Girl Blue
Morgan Neville, director, The Music of Strangers: Yo-Yo Ma and the Silk Road Ensemble
Diane Weyermann, executive producer, The Music of Strangers: Yo-Yo Ma and the Silk Road Ensemble
Julie Goldman, executive producer, The Music of Strangers: Yo-Yo Ma and the Silk Road Ensemble
Midnight Madness
Keith Calder, producer, The Devil's Candy
Anish Savjani, producer, Green Room
Short Cuts
Jason Ludman, executive producer, People are Becoming Clouds
Vanguard
Rodrigo Teixeira, producer, Love
Kim Magnusson, producer, Men & Chickens

Wavelengths
Denise Lee, writer, The Other Side
Primetime
Morgan Neville, director, Keith Richards: Under the Influence
Tom Sveen / Film Independent Blogger