Coffee Talks Recap: How to Be a Director for a Living and Only Go *Sort Of* Crazy
What better way to kick off Film Independent's annual Coffee Talks series at the 2018 LA Film Festival than bringing together three amazing indie auteurs—Wash Westmoreland (Colette, Still Alice), Tamara Jenkins (Private Life, The Savages) and Karyn Kusama (Destroyer, The Invitation)—for the Directors Coffee Talk, a fascinating off-the-cuff conversation about the art and career of independent filmmaking.
The panel took place September 22 at the Wallis Annenberg Center for the Performing Arts in Beverly Hills and was the first of two Coffee Talks events at the Festival. Interested in unpredictable conversation about the joys and woes of life in the directors' chair? Keep reading. To see else is going on at this year's Festival, click here.
"HIDEOUS AND PAINFUL"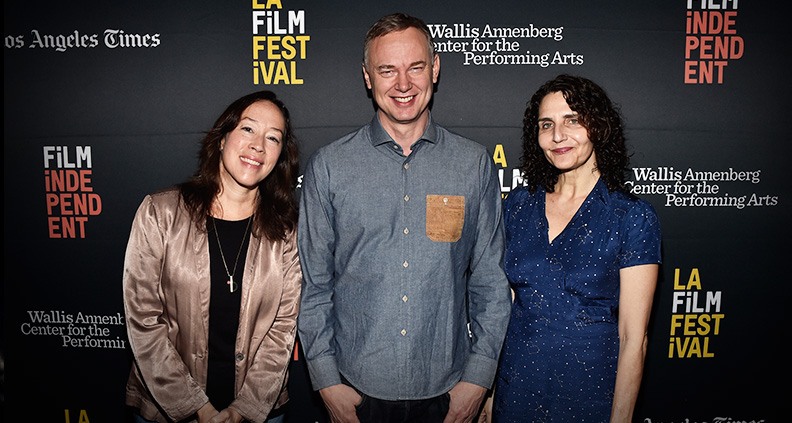 Filmmakers have many hurdles to overcome: writing and re-writing a script for many years; realizing your film might not be selected into a prestigious festival; contending with shoddy distribution deals; and so on. However, according to Westmoreland, "The upside is so terrific. Telling stories and being able to contribute to the cultural conversation of the moment is, I think, a privilege."
"Usually writing is just hideous and painful," Jenkins offered. "But when you're in the zone, everything that's happening in your life somehow applies [to your script] and feeds the beast." Repeated action and daily structure is the key, she says, to completing project. For Jenkins, "showing up at the page was a kind of state of grace. I'm always looking for that moment where I feel like what's in front of me surprises me. I don't know why or how, but it's working."
INSPIRATION AND AUTOBIOGRAPHY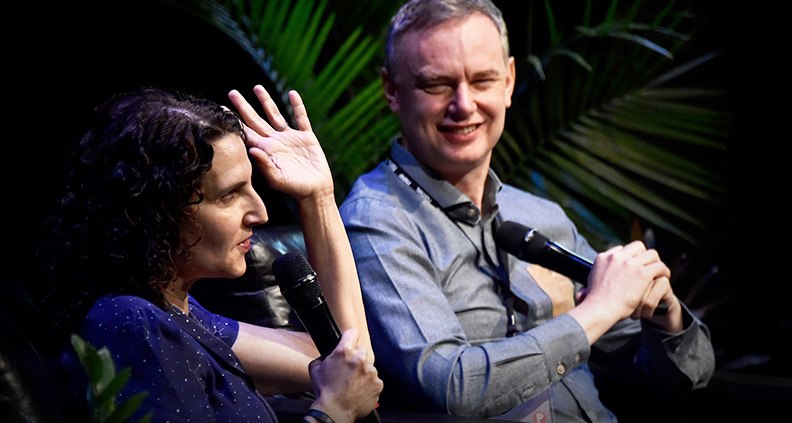 Serving as the panel's de facto moderator, Kusama asked Westmoreland and Jenkins about their on-set approach. "I think it's really important to not convince yourself that [something] is working when it isn't," said Westmoreland. "You have to be quite tough on yourself looking at what's right in front of you. Because you often need to make adjustments on the set that go from minor to major." The key? Don't be afraid to ask for changes if you recognize that something isn't working.
Regarding the idea of identity and connectivity in her work, Jenkins said of her films, "They're all original and often have an autobiographical core. But then the fiction takes over," adding, "[The films] are birthed out of a female sensibility."
"Especially if you're a writer-director, shards of your personality and experience go into the people you're writing," said Westmoreland. "With Still Alice, it was about a woman who contracted early-onset Alzheimer's, and had to deal with a lot of issues around disease and identity." At the same time the film was being made, Westmoreland's husband and filmmaking partner Richard Glatzer was suffering from another degenerative illness, ALS. "We had very strong points of connection [to the character]," said Westmoreland. Glatzer passed away in 2015.
EMPATHY DEFICIENCY?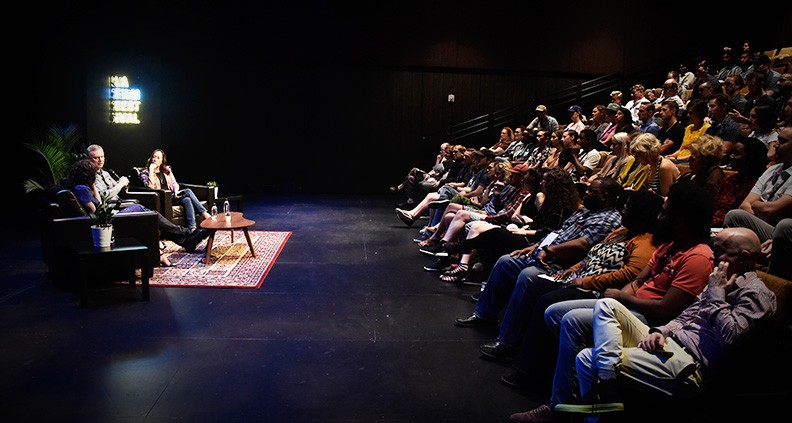 As for the early response to her new thriller Destroyer (a December 2018 Annapurna Pictures release), Kusama said: "What I find the audience responds to—both positively and negatively—is this core of female rage in the character," played by Nicole Kidman. She added, "For me, the transgression of the character" as well as her lack of diplomacy, "was our point of connection," she said. Kusama noted that there have been some violent reactions to Destroyer, stating that her sense is that a female director working on a hybrid "genre-crime-heist-thriller-mystery film"—as she described it—has not been well received by some.
"It's interesting, because it points to a larger deficiency in our culture in my mind," she said. "Which is this empathy deficiency. Whether it's how a man thinks about a woman's experience, how we might imagine what it's like to walk through the world a Muslim, an African American, a Buddhist, etc."
Speaking to the lack of imagination among larger studio power structures, Kusama said, "I think it's our duty as artists to enlarge that imagination. Even if it's uncomfortable, even if people don't like it."
EGOS, BRUISED AND OTHERWISE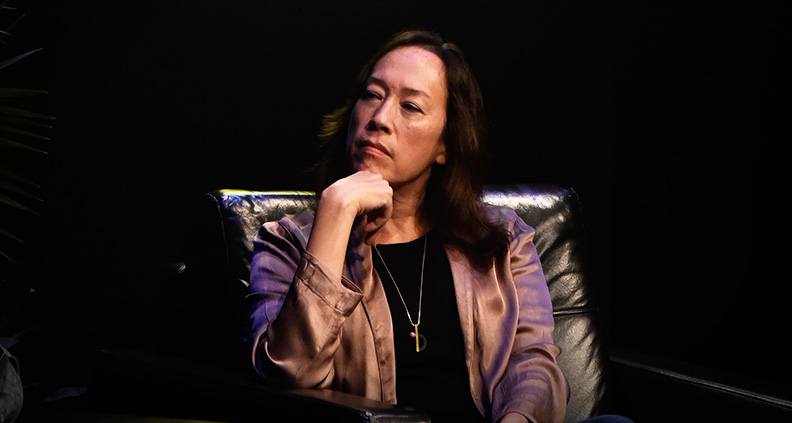 So! How does one cope with the ego of being a director? "I feel like whenever I produce a piece of work, I put my ego into my work and not myself," Westmoreland distinguished. "It's like having a child. It becomes a vessel for your dreams."
As for the bullying power-trip tactics that some male directors advance, Westmoreland—the only male panelist—said of his counterapproach: "You're gathering people together who feel the same way. Together you create a communal belief in the thing you're making. That motivates people rather than fear or yelling or exerting your ego." In his own words: "Make the great film, don't be the 'great' filmmaker!"
Said Jenkins of the working filmmaker's inevitable run-ins with industry rejection: "You have to brush yourself off and keep going," she said.
"Making something you want to share and then realizing not everyone wants to share it with you, it has an innately sort of unpleasant feeling," said Kusama. "It's weird to realize even if we have the privilege of sitting up here and talking about being working directors, it's still filled with a lot of angst"—angst that breeds the impulse to push forward, to create more clearly-defined characters and authentic, original stories.
So take note, filmmakers of tomorrow. This may not always be fun. But difficulties and challenges are all part of the process to create meaningful, lasting art.
The 2018 LA Film Festival is taking place September 20-28 at across the city. Catch more of our exclusive coverage on our blog and YouTube channel and be sure to keep up with the Festival on Twitter, Facebook and Instagram. To learn more about how to become a Member of Film Independent, click here.
Presenting Media Sponsor is Los Angeles Times. Official Host Venue is ArcLight Cinemas. Platinum Sponsors are American Airlines, EFILM | Deluxe, HBO and TikTok. The University Sponsor is Loyola Marymount University School of Film and Television. Official Screening Partner is Wallis Annenberg Center for the Performing Arts. Festival Supporters are Directors Guild of America, eTech Rentals, Kona Productions, TREETI and Visit Seattle. Festival Affiliates are 21st Century Fox Global Inclusion, ATK Audiotek, Konsonant Music, SAGindie and Writers Guild of America West. Additional support provided by National Endowment for the Arts. Stella Artois is the Official Beer. IMDbPro is the Official Industry Resource. CITI is the Official Credit Card. The LINE, NoMad Los Angeles and Freehand LA are the Official Hotel Partner. Essentia Water is the Official Water. Hillersden Estate Wines is the Official Wine. Getty Images is the Official Photographer.
(Header photo by Frazer Harrison/Getty Images)