Directors Close-Up: How Writers Work with Directors (and How Writers Direct)
Who better to invite for Week Two of Film Independent's 2019 Directors Close-Up series than a trio of knowledgeable, accomplished writer-directors: Jane Anderson (The Wife, Olive Kitteridge), Billy Ray (Shattered Glass, Captain Phillips) and moderator Robin Swicord (Wakefield, The Curious Case of Benjamin Button.) This fascinating triptych of talented, erudite scribes stepped in to school would-be writers on the right track regarding the how-to's of the trade, from notes meetings, to writer-director collaborations and everything in-between.
So grab a pen and paper and get great ready to talk about all things screenwriting, directing (and the sometimes uneasy intersection thereof)…
THE STORYTELLERS: WRITERS & DIRECTORS
On sticking to your job and respecting the boundaries between screenwriter and director, the Spirit Award-nominated Ray said, "When you write a movie that's not for you to direct, you have to think of it as a relay race. You have to run your lap, and then you hand off the baton." Embracing the sometimes-tough reality of working with a director, he said, "You can't change the way they're going to run their race"—and that's that.
But is it okay to ever disagree with the director? Ray says it's perfectly acceptable to disagree about the how "as long as you're not disagreeing about the what." He added, "As long as you're still thinking the same movie, and the disagreements are just about what's the best way to express that idea, I think that friction is a really good thing."
Anderson—the driving force behind 2018's awards season favorite The Wife (adapted from Meg Wolitzer's 2004 novel of the same name)—strongly agreed. "It's very easy for us to feel possessive over our own vision as a screenwriter. But it's a collaborative art. We're not novelists," she said. "Very early on, when I was a baby screenwriter, [I did] go everyday to the set," she said, which in hindsight she says wasn't fair to the director; that there was somebody there shaking their head and looking at the monitor over-critically.
"When I've handed my work over to other directors, I'll be there for rehearsal if they need me to do rewriting. I never hang out on the set anymore," Anderson said. As for post-production, "I've given notes after the first cut, but that's always done through the producer.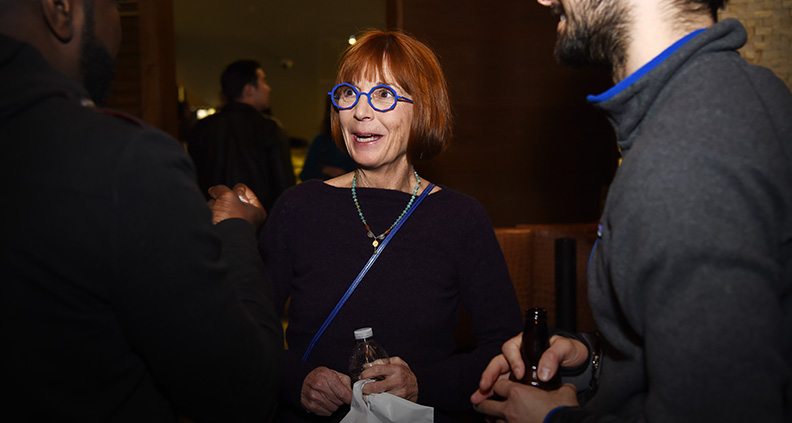 "Once I started to direct myself, I understood how awful it is to have other people stand around and judge what you're doing," said Anderson. However, she says, as a writer you must also always be prepared on a "stand-by" basis to assist your collaborators with whatever they might need.
Ray jumped in, jokingly, "Also, on a selfish level, once you've directed and had that level of engagement on a set, there's nothing more boring than being the writer on the set of a movie."
According to Ray, these are things you should never, ever say to a director: Hey what happened to that really funny line I wrote here? or What happened to that great moment? Instead, earn your collaborators' trust after the first cut. "When your first notes are this feels really slow, I think I overwrote it, can you lose this scene?" Ray says, "You earn enormous credibility from your director because they realize you're not being proprietary and strange about something. You really just want the movie to get better."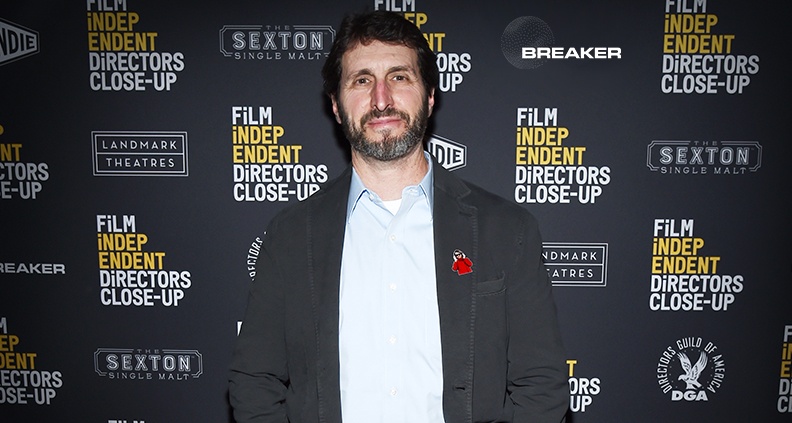 But! Don't make the mistake of writing as a director rather than writing as a writer if you've also signed on to direct your film. A big mistake, the panel agreed. Anderson said, "When you start writing your first or second draft as a director, then you're writing camera angles, images, movement—and you're not paying enough attention to narrative and solving the emotional through line of your script." She added: "I've learned to separate myself and work solely as a screenwriter in those early drafts before I put my director's hat on."
As Swicord observed: "Directors [sometimes] will focus on minutia in the script, instead of coming in with the big picture." She added: "I feel that writers often start with big-picture, then figure out at the granular level how [to] serve that big-picture."
A complete absence of ego is important across the board for all film collaborators, but especially for the screenwriter. In Ray's view, the minute a director thinks you're being territorial over your script their trust in you is dismantled. A technique he's learned? "When I go into a first meeting with a director to get their notes,"—and there's tension, he says—"Before we even start, I'll say: there's this thing on page 10 that I don't think I ever got quite right, can you help me with this?" This signals you're not "that person."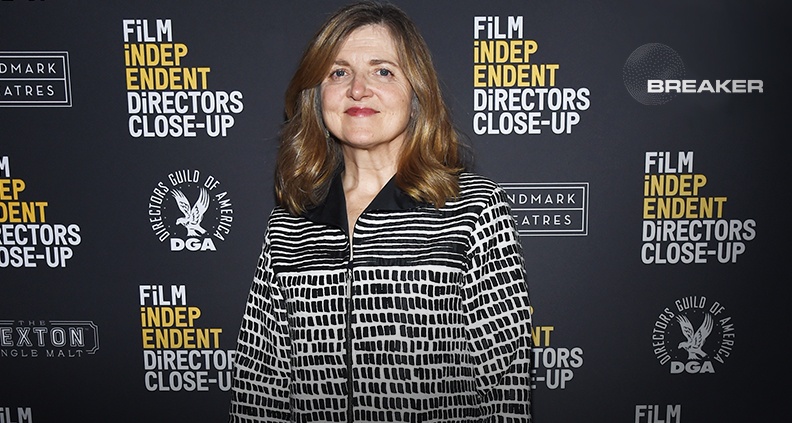 According to Ray, it's important to make clear what you'll fight hard for, and accept nothing less. "Say, here's what really matters to me about the script, these are hills I would die on. And if you pick a select few of these, as opposed to I'm going to fight you over every single word behind every single page, then they respect that," Ray said.
So! If you absolutely love that thoughtful, beautiful monologue you've spent countless hours writing and rewriting that's perfectly suitable for your main character, it must be your hill to die on—no matter how many potential problems you'll face. Fight for the written word. But fight strategically.
The key, whether writing for someone else or when writing for yourself? Know your role.
Coming up at the 2019 Directors Close-Up…
Another Type of Narrative: The Truth about Docs – The Landmark Theatre, 10850 W Pico Blvd, February 13. Featuring Alexandria Bombach (On Her Shoulders), Talal Derki (Of Fathers and Sons), Bing Liu (Minding the Gap), Morgan Neville (Won't You Be My Neighbor?) and Sandi Tan (Shirkers).
The Independent Spirit: A Directors' Roundtable – The Landmark Theatre, 10850 W Pico Blvd, February 20. Featuring Bo Burnham (Eighth Grade), Debra Granik (Leave No Trace, Winter's Bone), Barry Jenkins (If Beale Street Could Talk, Moonlight), Tamara Jenkins (Private Life), Boots Riley (Sorry to Bother You) and Paul Schrader (First Reformed).
Thrill Seekers: Directing Dynamic Drama – The Landmark Theatre, 10850 W Pico Blvd, February 27. Featuring Federico Álvarez (writer/director, Don't Breathe, The Girl in the Spider's Web); Floria Sigismondi (director, The Turn, The Runaways), more TBD.
For more information about upcoming Film Independent events, click here. To learn how to become a Member of Film Independent, click here.
The 2019 Directors Close-Up is sponsored by Premier Sponsors BREAKER, Directors Guild of America, Landmark Theatres, SAGIndie and The Sexton; Principal Sponsor Cast & Crew/Media Guarantors; and Supporting Sponsor Mississippi Film Office.