Directors Close-Up: Small Budgets Equal Big Swings for This Year's John Cassavetes Award Nominees
NOTE: After seven great sessions online, the 2022 Directors Close-Up returns in-person this Wednesday, March 2 at the Landmark Theatres in Los Angeles. To see the remainder of our in-person DCU schedule and info about purchasing single-night tickets, go here.
***
"The best thing was the creative autonomy, the absolute joy of being able to dive into this process and know that nobody was telling me how to do it." Succinctly put, this is how filmmaker Talia Lugacy described what she felt was so special and unique about making her microbudget feature, This is Not a War Story. While there are certainly plenty of challenges that come with making an entire film for less than $500,000, each of the five filmmakers nominated for the John Cassavetes Award at this year's 2022 Film Independent Spirit Awards leaned into the positive, detailing how they brought their visions to life despite limited means during the seventh installation of the Directors Close-Up series on February 23.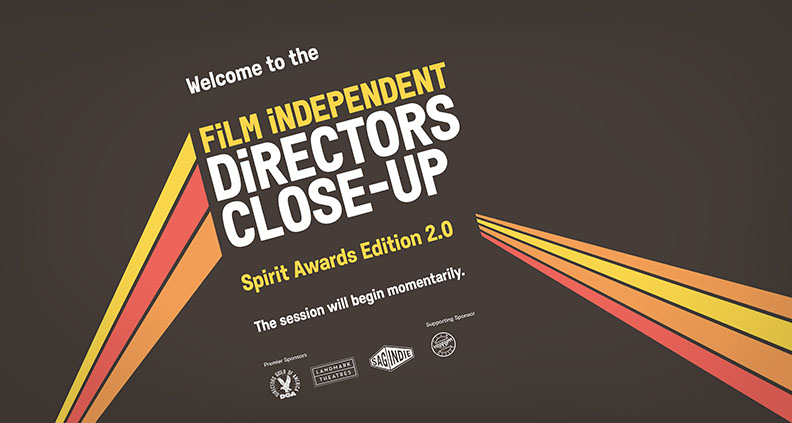 Joining Lugacy on the panel were directors Clint Bentley (Jockey), Alexandre Rockwell (Sweet Thing), Emma Seligman (Shiva Baby) and Dash Shaw (Cryptozoo). This group represented a wide array of experiences, ranging from a first-time feature director under 30 to a self-proclaimed "dinosaur of independent cinema" who was friends with awards namesake John Cassavetes himself. Writer/director and 2021 Cassavetes Award nominee Isabel Sandoval (Lingua Franca) moderated the talk and contributed her own firsthand knowledge of the subject at hand.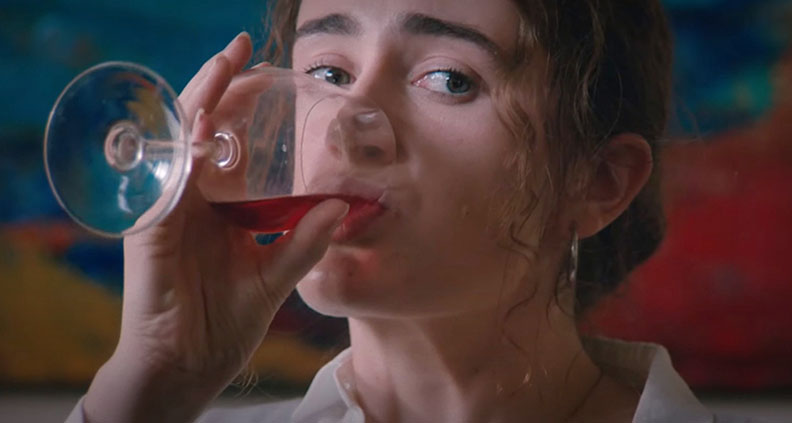 Constraint sparks innovation. While it's understandable to view a small budget as an obstacle to be overcome, the panel overwhelmingly perceived it as a vital element to the success of their films.
As Shiva Baby writer/director Emma Seligman said: "I loved the creative constrictions it put on me, especially for my first film," in reference to the film's approximately $200,000 budget. This allowed her to tighten her focus and shoot in a single location which simplified everything. She then talked about the pressure-cooker like environment that was also created as a result of having limited resources, which was quite fitting for the anxiety-inducing character thriller about a college student navigating a stressful series of chance encounters at a Jewish funeral service with her parents.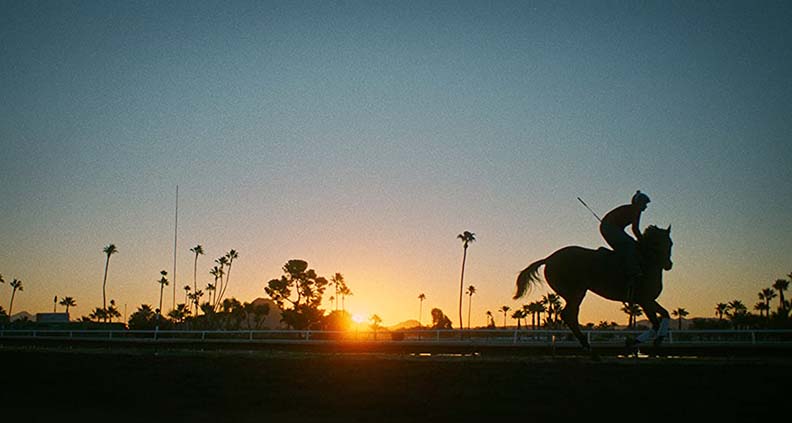 While filming Jockey, director Clint Bentley felt having a smaller crew with a less structured schedule was crucial to the process. "The hardest thing to get when you're trying to make a movie is [getting] that magic or poetry on camera, because everything has to be scheduled out," Bentley said as he described how this freedom allowed his crew to capture some special footage—including a group of wild horses in their natural environment. Bentley's debut feature Jockey tells the story of an experienced racer on the equestrian circuit who finds himself facing what could be his last season due to deteriorating health.
The lone animated feature, Dash Shaw's Cryptozoo—about a group of cryptozookeepers trying to capture a dream-eating hybrid mythical creature—was heavily shaped by the creative freedom allowed by its tiny budget. "We tried to say 'yes' to unusual ideas wherever they came from. Every frame has someone taking a risk," Shaw said of the story. The wildly adventurous film features characters voiced by Lake Bell and Michael Cera, among others. Cryptozoo also includes animations and a co-production credit by Shaw's partner, Jane Samborski, who he said was an important supportive force that helped him through the process.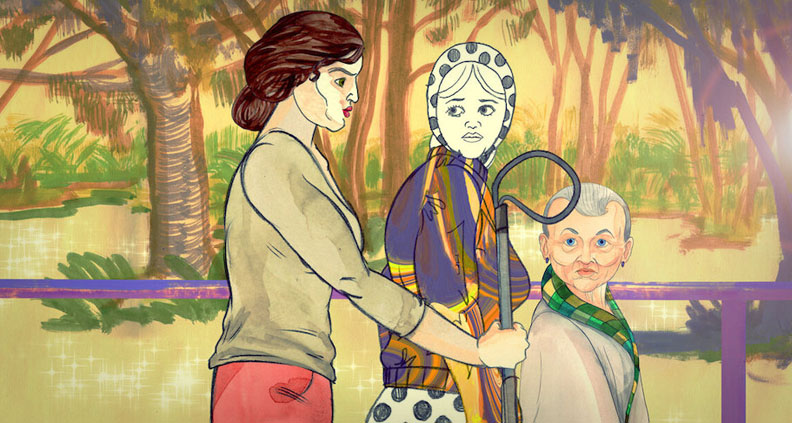 More money, more problems. Although more money being put behind a film often makes life easier, not all of our panelists yearn for big budgets on future projects.
Alexandre Rockwell's 12th feature, Sweet Thing, revolves around two siblings deciding to run away from their turbulent home. It was yet another lower-budget-movie-by-choice for a man who has had far too many tiresome experiences trying to explain his vision to studio executives—dating all the way back to the start of his career in the early '80s. The film was partially funded by insurance money Rockwell received from his flooded basement, and was heavily reliant on the beauty that comes from working with first time actors, including his own children. "It was like magic. You couldn't recreate it for all the money in the world," said Rockwell, who also mentioned that he enjoys shooting on location to achieve maximum authenticity.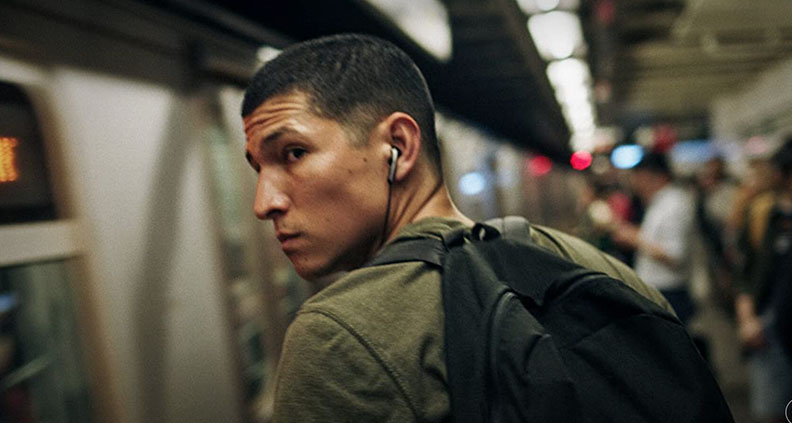 Lugacy too felt having a bigger budget inevitably meant wasting time and energy explaining one's vision to outsiders, saying she prefers having less people to answer to on her projects. This is Not a War Story—a tale of a ragtag group of veterans in New York, dealing with the aftermath of war by creating unusual art—was shaped greatly by the experience Lugacy had on her first feature Descent, which she said was simply not for her. After seeing first-hand how a career in the studio system would be, she sought complete creative freedom moving forward. Her script for This is Not a War Story was derived directly from months of immersion amongst her subjects (who also act in the film), so any alterations or studio notes would betray the integrity of the story.
Upping the budget. It's hard to argue that being given a larger budget with wider distribution reach does not have its benefits, however. Seligman and Isabel Sandoval hinted at new projects they had in the works with budgets at a higher level than their debuts. Both said that they felt a larger audience having access to their films could only be a positive thing, since the films depict experiences rarely shown on screen and will make the viewer feel more seen—and less alone. Bentley said he wouldn't mind having more dollars at his disposal as well because paying his crew a bit more and having a few more tools at his disposal didn't sound like such a bad idea!
The 2022 Directors Close-Up is supported by Premier Sponsors Directors Guild of America, Landmark Theatres and SAGIndie. Supporting Sponsor is the Mississippi Film Office.
Watch the 2022 Film Independent Spirit Awards live on Sunday, March 6 at 5:00 pm ET/2:00 pm PT, exclusively on IFC and AMC+.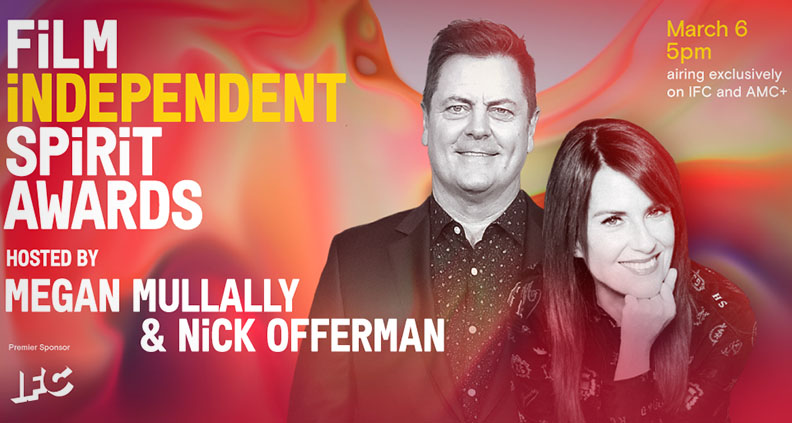 The Film Independent Spirit Awards are supported by Premier Sponsor IFC and FIJI Water, the Official Water. To join Film Independent and vote on the Spirit Awards, please visit filmindependent.org/join
The Spirit Awards are the primary fundraiser for Film Independent's year-round programs, which cultivate the careers of emerging filmmakers and promote diversity and inclusion in the film industry. Support our work with a donation.
Keep up with Film Independent…