Directors Close-Up: The Universal Language of Cinema, with Six International Spirit Award Noms
"It gives me courage to speak the language of cinema, rather than the language of my own country." So asserted French director Céline Sciamma (Petite Maman), describing the approach she feels allows her stories to resonate with audiences worldwide. The forum for this insight? Film Independent's "On the Global Screen: International Filmmakers" filmmaker roundtable held February 16–part of the 2022 Directors Close-Up series.
Joining Sciamma on the global panel, remotely, from their respective home cities were five other international filmmakers: Spain's Pedro Almodóvar (Parallel Mothers), Mexico's Tatiana Huezo (Prayers for the Stolen), India's P.S. Vinothraj (Pebbles), Italian-American filmmaker Jonas Carpignano (A Chiara) and Finland's Juho Kuosmanen (Compartment No. 6)–all present to discuss their 2022 Film Independent Spirit Awards-nominated films.
All directors present helmed films that were nominated for Best International Film, except Carpignano's A Chiara, nominated for three other awards: Best Feature, Best Editing and Best Cinematography. The lively conversation was moderated by Alan Poul (Executive Producer, Tokyo Vice, The Eddy) with Carla Marcantonio, Cordelia Montes and Amudhavan Karuppiah providing translation.
While each of the six films highlighted demonstrates an authentic, distinct vision with many instances of cultural specificity, they do share commonalities and overlapping themes. All but one of the stories focus on a female protagonist, are all are written or co-written by the director, and most are told from a child or adolescent perspective.
THE GLOBAL SCREEN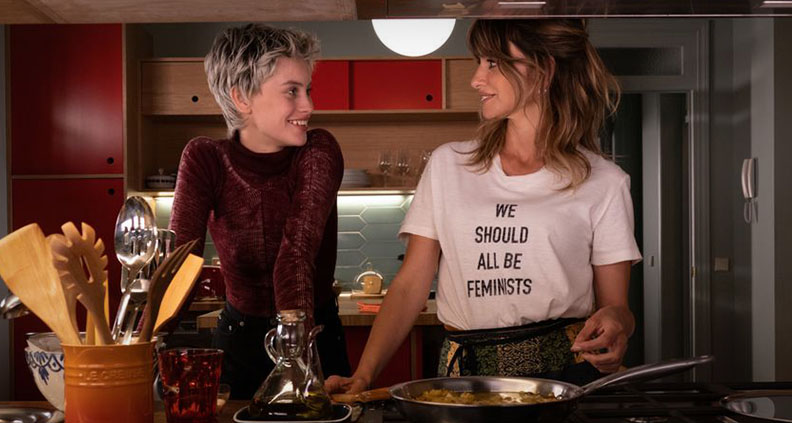 Centering the female perspective. From veteran actress Penelope Cruz's Janis in Parallel Mothers to first-time performer Swamy Rotolo's Chiara in A Chiara, all but one of the highlighted films features a lead female protagonist. Pedro Almodóvar is no stranger to crafting stories about the female perspective, doing so quite frequently over a career that has spanned 40+ years. Now, he says, he's seeing the wider film industry catch up. "Feminism has really taken hold in the last few years… We now see stories of women become more central," said Almodóvar, via translator Carla Marcantonio. He also expressed his excitement that new female voices are getting opportunities to tell stories (such as Julia Ducournau with Titane) and ones who haven't had opportunities in recent years are getting them once again, citing Jane Campion's The Power of the Dog.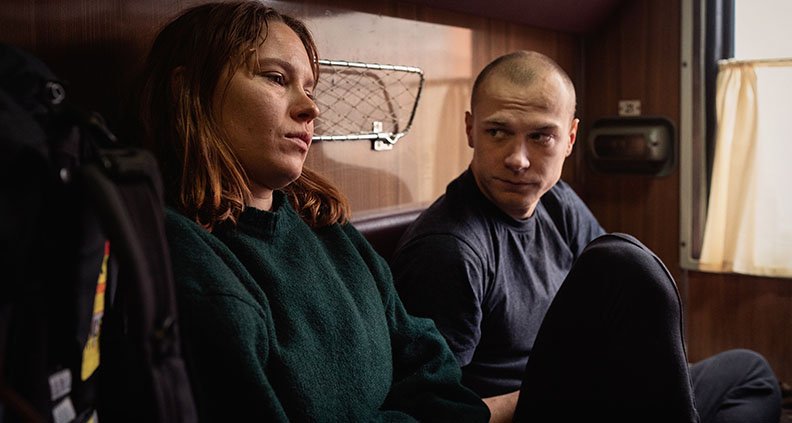 Sciamma said she feels that "Independent cinema has always been about the woman protagonist, in a way"–part of the reason she was drawn to it from a young age. She's even more encouraged by the increasing number of female directors, cinematographers and screenwriters in today's cinematic landscape. Juho Kuosmanen echoed these sentiments and Sciamma's praise of actor Gena Rowlands, pointing out a framed picture of Rowlands from 1980's Gloria hanging on the wall to his right. Kuosmanen feels he is able to create compelling female leads as a male filmmaker because he taps into the shared experiences and complex emotions that we can all relate to, regardless of gender.
Maintaining a singular vision. Collaboration in filmmaking is essential, but a director sometimes realizes the only way to sculpt a cohesive vision is to write the script themselves. P.S. Vinothraj's Pebbles, which is set in the arid region of Tamil Nadu in southern India, required a script containing such a high degree of nuance and detail that he believed no one else could write it. Vinothraj had seen all these aspects of life in the region himself firsthand, which was essential. He did, however, say he would be open to adapting a novel or short story if the right one came along at some point.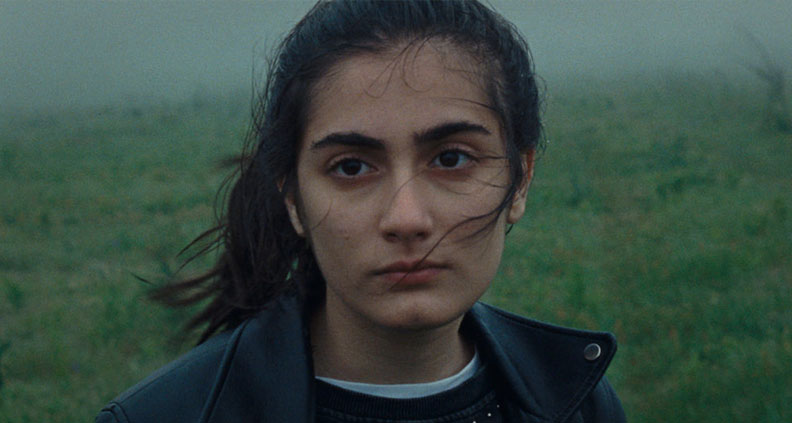 "I'm writing a script based on experiences I've had and experiences which have been told to me by the people who are actually in the film," said Jonas Carpignano, explaining why his films almost feel like documentaries without any script at all. He typically observes his characters for long periods of time and only includes words and phrases the characters would actually use–and usually already have–which creates maximum authenticity. For these reasons, Carpignano said he is the only person with the observational experience necessary to craft a genuine script.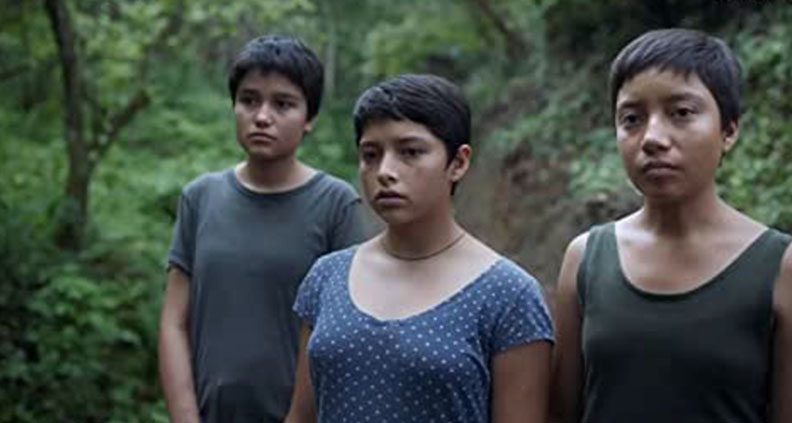 Seeing through the eyes of a child. "I thought it was an opportunity to be able to speak about the violence that happens in these towns through the point of view of a child, at a time when their gaze has not been contaminated yet," Tatiana Huezo said, via translator Cordelia Montes, about her decision to filter Prayers for the Stolen through the eyes of a child. Huezo cast young girls, who spent three months living together in preparation for the film–locals who, like their characters, also live in the beautiful-yet-tumultuous mountain regions north of Mexico City. According to her, this was the only way to gain an authentic perspective. This familiarity also made the scenes featuring the characters roaming free through the wild nature of the area come off as completely natural.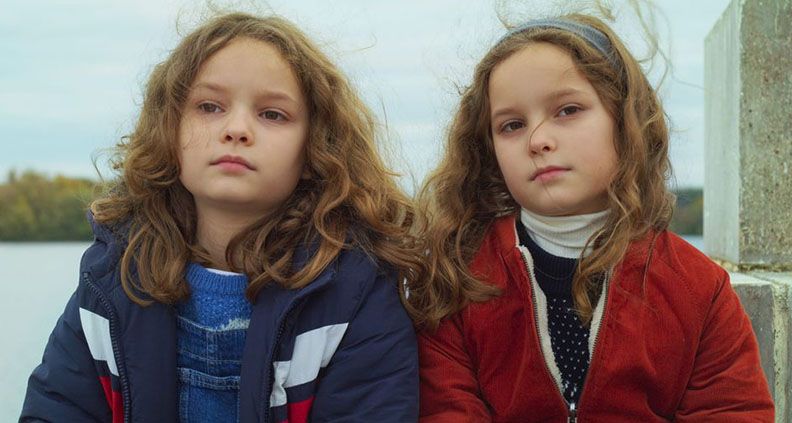 Sciamma channeled legendary Japanese animator/writer/director Hayao Miyazaki and asked the age-old question "what would Miyazaki do?" while creating Petite Maman–a story about a young girl coping with the death of her grandmother. Miyazaki, said Sciamma, is one of the rare filmmakers who gives equal respect to the child and adult viewer. Vinothraj added that he believes centering the viewpoints of children is important because they find happiness in little things and that this gives hope to humanity in difficult situations.
Moderator Alan Poul closed out the conversation on an optimistic note about independent cinema worldwide, expressing that this panel gives him hope for the future of the industry and makes it clear that the vision of independent cinema isn't going anywhere.
The 2022 Directors Close-Up is supported by Premier Sponsors Directors Guild of America, Landmark Theatres and SAGIndie. Supporting Sponsor is the Mississippi Film Office.
Watch the 2022 Film Independent Spirit Awards live on Sunday, March 6 at 5:00 pm ET/2:00 pm PT, exclusively on IFC and AMC+.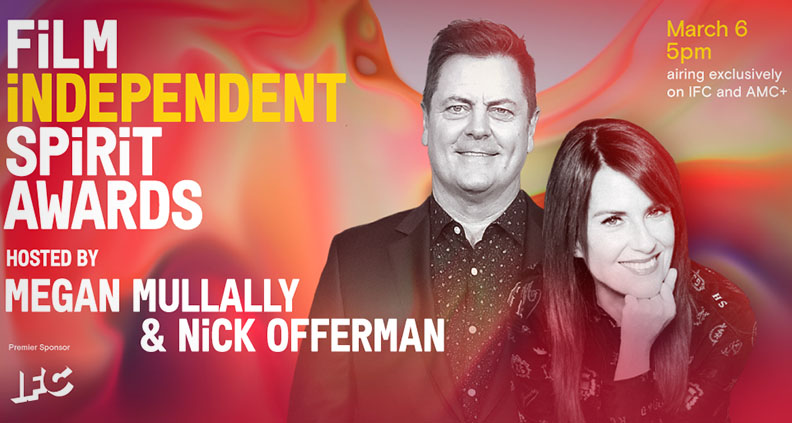 The Film Independent Spirit Awards are supported by Premier Sponsor IFC and FIJI Water, the Official Water. To join Film Independent and vote on the Spirit Awards, please visit filmindependent.org/join
The Spirit Awards are the primary fundraiser for Film Independent's year-round programs, which cultivate the careers of emerging filmmakers and promote diversity and inclusion in the film industry. Support our work with a donation.
Keep up with Film Independent…