VIDEO: Watch How an Actual Spirit Award Gets Made
So there you sit, watching yet another Hollywood awards show. The host introduces the presenters. The presenters banter—maybe awkwards—then read off the list of nominees. Everyone holds their breath. The (hopefully correct) envelope is torn open. The winner's name is revealed. Said winner, tastefully gobsmacked, makes her or his way to the stage and is handed the award.
As a savvy industry-watcher, you're well aware that these oh-so-coveted showbiz awards come in a variety of shapes and sizes—from wee acrylic monoliths to weaponish hunks of jagged pewter. Some are shaped like naked gold bald dudes or angels playing volleyball. Some are literal surfboards.
And at the Film Independent Spirit Awards, our awards statuette—designed by artist Carol Bosselman in 1986—is a handsome-looking bird-thing poised atop a pedestal ribboned with a single shoelace, signifying the shoestring budgets all indie filmmakers inevitably transcend in order to make their art.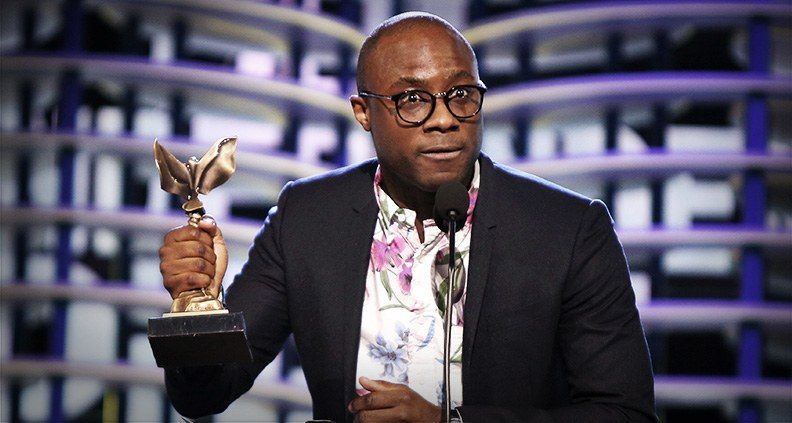 But these aren't any old "World's Best BBQ Chef"-style trinkets from a Hollywood Blvd. souvenir shop. Every statuette is a unique work of art, hand-crafted at Burbank's American Fine Arts Foundry by an entire team of talented artisans. No assembly lines here. Every single award is created individually, meaning each Spirit Award is as unique as the winning filmmakers themselves.
We took a trip up to the Valley to the to see how the sausage gets made—or more accurately, how the bronze gets poured. American Fine Arts Foundry President Brett Barney walked us through the "lost wax" process of bronze casting. We got so close, in fact, that the molten bronze practically singed our leg hair off! It was so metal. Literally.
Watch the below video to see for yourself:
Pretty cool, huh? So hopefully when you watch the Spirit Awards this Saturday, March 3 (2:00pm PT/5:00pm ET on IFC) you'll have a whole new appreciation for the artistry not just receiving the award but behind the award as well. Don't recall who might be lucky enough to take one of these bad boys home? Why not reacquaint yourself with our 2018 nominees. Or you can just listen to the dulcet tones of Spirit Award co-hosts Nick Kroll and John Mulaney:
The 2018 Film Independent Spirit Awards will be held Saturday, March 3 on the beach in Santa Monica and broadcast exclusively LIVE on IFC at 2:00pm PT / 5:00pm ET. For more information about the Spirit Awards, click here.
The Film Independent Spirit Awards are sponsored by Premier Sponsors American Airlines, AT&T, IFC and the Jeep brand; Principal Sponsors Piaget and Visit Seattle; and Supporting Sponsor Truly Spiked & Sparkling. Bulleit Frontier Whiskey is the Official Spirit. FIJI Water is the Official Water. Landmark Vineyards is the Official Wine. Lindt is the Official Confectioner. Getty Images is the Official Photographer.
Be sure to subscribe to the Film Independent channel today. Also: Twitter, Facebook, Instagram and Snapchat at @filmindependent.