An Evening With… Clint Mansell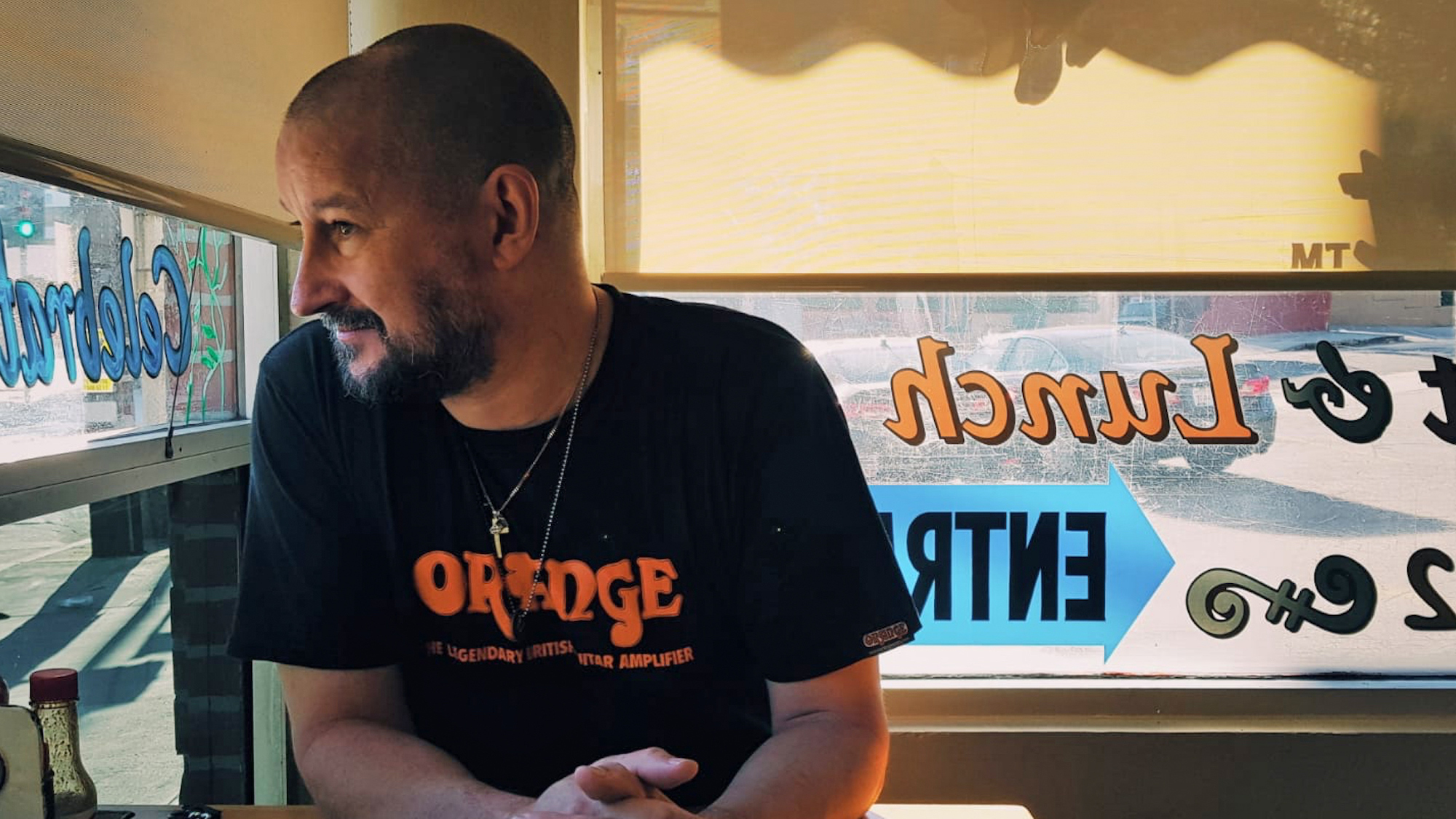 An Evening With… Clint Mansell
Join us for a special, virtual evening with composer Clint Mansell, in conversation with Variety's Jon Burlingame, celebrating the 20th anniversary of Requiem for a Dream and release of the remastered Director's Cut on 4K UHD.
Clint Mansell
Composer and musician Clint Mansell started his musical journey in his hometown of Stourbridge, England. As frontman of Pop Will Eat Itself, Mansell released seven albums between 1987 and 1996 and notched eleven Top 40 hits. The band splintered at their peak to pursue various side projects, with Mansell leaving for New York.
A chance introduction to Darren Aronofsky in New York City led to Clint's debut film score, for the acclaimed independent movie Pi (1998). This director-composer union continued with Aronofsky's ambitious follow-up, Requiem for a Dream (2000). Mansell's unique approach to composing, combined with the success and acclaim of the scores, quickly made him an in-demand composer and prompted his move to Los Angeles.
Mansell's soundtrack of Aronofsky's third film, The Fountain (2006), earned him a Golden Globe Nomination for Best Original Score. Reuniting with Kronos Quartet and bringing in Scottish post-rockers Mogwai, this work also received two honors at the 2007 World Soundtrack Awards (Best Original Score and Public Choice Award), among other plaudits. After The Fountain came The Wrestler (2008), Black Swan (2010) and Noah (2014).
In addition to the longstanding director/composer collaboration with Aronofsky, Mansell kept his options broad and authentic, seeking out and building relationships with a host of like-minded creatives. Clint provided the score for Duncan Jones' award-winning directorial debut Moon (2009) and more recently, Mute (2017). He worked with Massy Tadjedin on Last Night (2010) and again on Berlin, I Love You (2019). Filth (2013), the film adaptation of Irvine Welsh's novel directed by Jon S. Baird, was also scored by Mansell. Director Chan-wook Park chose Clint for Stoker (2013).
He scored the remarkable hand-painted and Oscar-nominated Loving Vincent (2017), and the double Emmy®-winning "San Junipero" (2016) episode of Black Mirror for Charlie Brooker. Following his Ivor Novello-nominated score for Ben Wheatley's take on J.G. Ballard's High Rise (2016), Clint and Ben worked together again on Happy New Year, Colin Burstead (2018). His first project working with Carol Morley was her noir, offbeat Out of Blue (2019), which premiered at the London Film Festival. This year, Clint has reunited once again with director Ben Wheatley on his new vision for Rebecca, releasing October 21.
20th Anniversary Requiem for a Dream Director's Cut 4K
One of the most powerful psychological films ever made, Requiem for a Dream Director's Cut arrived on 4K Ultra HD™ Combo Pack (plus Blu-ray™ and Digital) October 13 from Lionsgate. From Academy Award®-nominated director Darren Aronofsky (2011, Best Director, Black Swan), the critically acclaimed film features cinematography by two-time Academy Award® nominee Matthew Libatique (2011, Best Achievement in Cinematography, Black Swan; 2019, Best Achievement in Cinematography, A Star Is Born) and music by Golden Globe nominee Clint Mansell (2007, Best Original Score, The Fountain), and stars Academy Award® winners Ellen Burstyn (1974, Best Actress, Alice Doesn't Live Here Anymore), Jared Leto (2014, Best Supporting Actor, Dallas Buyers Club), and Jennifer Connelly (2002, Best Supporting Actress, A Beautiful Mind), as well as Marlon Wayans (Scary Movie franchise, White Chicks). Remastered for the first time in Dolby Vision® and Dolby Atmos® — and packed with brand-new bonus material — this 20th Anniversary Requiem for a Dream Director's Cut package is the ultimate way to experience the film.
Celebrating its 20th anniversary with a 4K Ultra HD release, Requiem for a Dream — with a screenplay by Aronofsky and Hubert Selby Jr., based on Selby's novel — is a hypnotic film about four people pursuing their visions of happiness. Even as everything begins to fall apart, they refuse to let go, plummeting with their dreams into a nightmarish, gut-wrenching freefall.
Available for the very first time in this stunning format, the Requiem for a Dream 4K Ultra HD scan was supervised by cinematographer Matthew Libatique and includes four brand-new featurettes exclusive to this release. Experience four times the resolution of full HD with the 4K Ultra HD Combo Pack, which includes Dolby Vision, bringing entertainment to life through ultra-vivid picture quality. Dolby Vision delivers spectacular colors never before seen on a screen; when compared to a standard picture, highlights are up to 40 times brighter and blacks are 10 times darker. Additionally, the 4K Ultra HD Combo Pack features Dolby Atmos, which will transport viewers from an ordinary moment into an extraordinary experience with moving audio that flows all around them. Fans will feel like they're inside the action as the sounds of people, places, things and music come alive with breathtaking realism and move throughout the space.
Registration & Pricing
Film Independent Members and the general public can register for this online event starting at 11:00 am PT on Monday, October 19.
Registration is FREE for Arts Circle Members, $10 for all other Film Independent Members. | Proof of Member status is required to reserve tickets at Member prices; limit one registration per Membership*.
Registration is $15 for the general public, limit one registration per individual.
* Arts Circle and Film Lover Members are guaranteed access to this event; email membership@filmindependent.org for more information.
Online Event Policies
Availability and registration capacity may vary; always register as early as possible to ensure access. Registrants are required to follow all rules and guidelines as laid out by Film Independent and/or its partners. Violation of policies may result in suspension or termination of Membership and/or access to future events.
Event details and guest participation are subject to change or cancellation without prior notice.