An Evening With… Nicolas Cage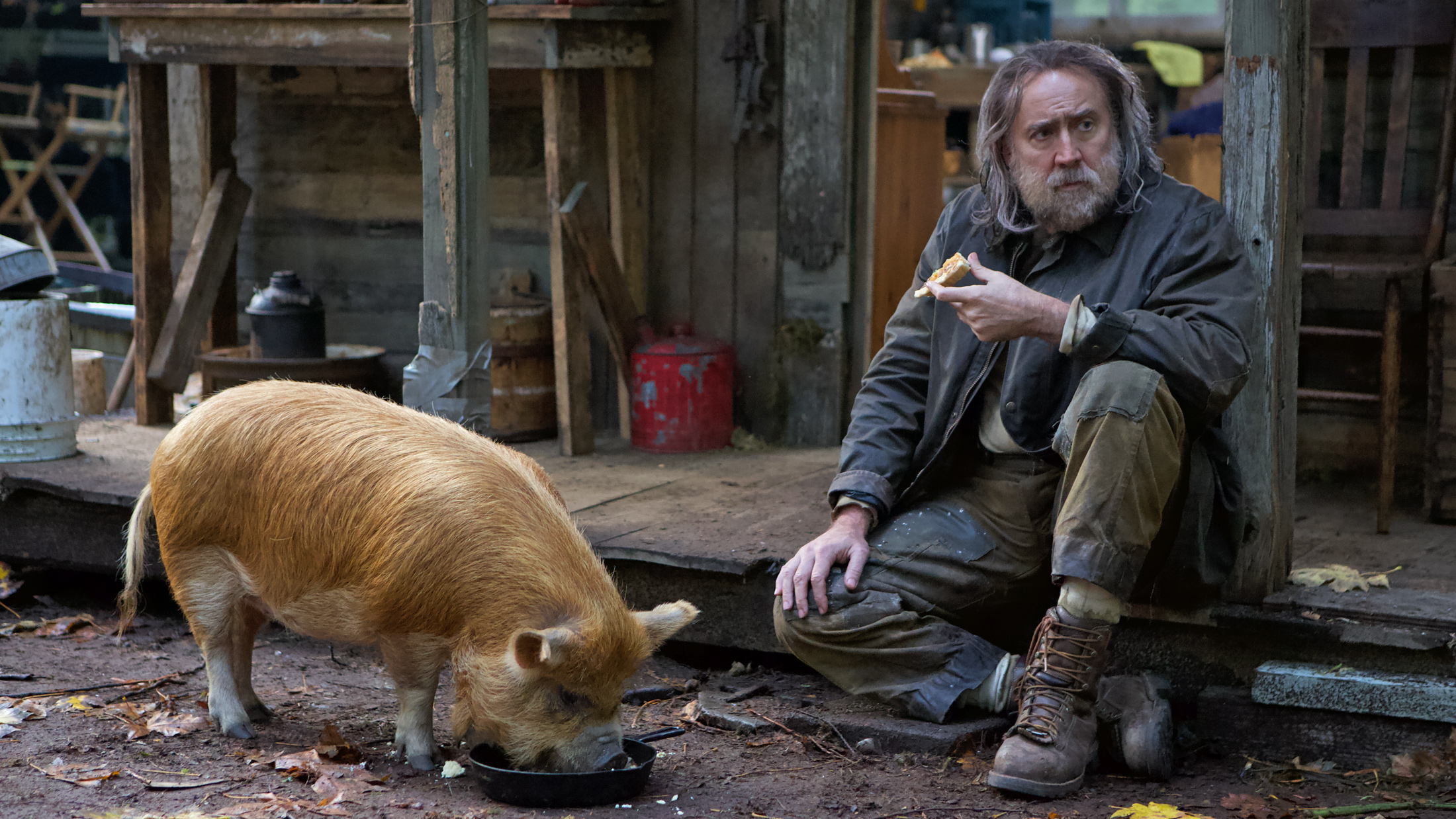 An Evening With… Nicolas Cage

Join us for a special, virtual evening in conversation with acclaimed and award-winning actor and producer Nicolas Cage, as we review his career leading up to and including his latest, Pig. Moderated by Drea Clark (Producer-in-Residence, Film Independent; Podcast Host, Maximum Film!).
"An Evening With…" conversations are typically paid events, but thanks to the generous support of NEON, this special evening is free to Film Independent Members. Attendees will receive a complimentary digital screener of Pig, courtesy of NEON, in their registration confirmation emails, and will have the opportunity to submit questions towards the end of the conversation.
About Nicolas Cage
Nicolas Cage is an actor, director and producer whose remarkable versatility has led to great success across all genres for over three decades. Cage's recent work includes his award-winning, groundbreaking performance in the horror/thriller Mandy, the critically acclaimed Color Out of Space and the voice of Spider Noir in the Academy Award®-winning Best Animated Feature, Spider-Man: Into the Spiderverse.
During his early career, Cage starred in a variety of classic films including Valley Girl (1983), Racing with the Moon (1984), Birdy (1984), Peggy Sue Got Married (1986), Raising Arizona (1987), Moonstruck (1987), Vampire's Kiss (1989), Wild at Heart (1990), Fire Birds (1990), Honeymoon in Vegas (1992) and Red Rock West (1993).
Cage received an Academy Award®, a Golden Globe®, and a Screen Actor's Guild Award® for his performance as a suicidal alcoholic in Leaving Las Vegas (1995) before coming to the attention of worldwide audiences with mainstream blockbusters such as The Rock (1996), Face/Off (1997), Con Air (1997), City of Angels (1998), National Treasure 1 and 2 (2004, 2007) and Lord of War (2005). He earned his second Academy Award® nomination for his performance as Charlie and Donald Kaufman in Adaptation (2002). He also directed the film Sonny (2002), for which he was nominated for the Grand Special Prize at The Deauville Film Festival. Cage has also been prolific as a producer, with films such as Shadow of the Vampire (2000) and The Life of David Gale (2003).
More recently, Cage has appeared in Bad Lieutenant: Port of Call New Orleans (2009), Kick-Ass (2010), Drive Angry (2011), The Croods (2013), Joe (2013), Dying of the Light (2014), The Trust (2016), Dog Eat Dog (2016) and Mom & Dad (2017).
About Pig
A truffle hunter who lives alone in the Oregonian wilderness must return to his past in Portland in search of his beloved foraging pig after she is kidnapped.
From NEON, Pig was released in theaters on July 16 and is currently available On Demand and streaming on Hulu.

2021, 92 minutes, color | Written and Directed by Michael Sarnoski | Starring Nicolas Cage, Alex Wolff, Adam Arkin | Produced by Vanessa Block p.g.a, Dimitra Tsingou p.g.a., Nicolas Cage, Steve Tisch, Dori Rath, Joseph Restaino, David Carrico, Adam Paulsen, Thomas Benski, Ben Giladi

Registration Information
All Film Independent Members can register for this online screening starting at 6:00 pm on Tuesday, December 7. | Registration is free; one registration per Membership. | Proof of Member status is required to complete registration.
Arts Circle and Film Lover Members are guaranteed access to this event; email membership@filmindependent.org for more information.
How to Watch
Zoom Webinar event access information, as well as a complimentary digital screener of Pig, will be included in your registration confirmation email.
Online Screening Policies
Availability window and registration capacity may vary; always register as early as possible to ensure access. Links are watermarked, nontransferable and may only be used by the Member who completed the registration. Limit one link per Membership, per event.
Members are required to follow all rules and guidelines as laid out by Film Independent and/or its partners. If a guest has been registered for an event by a Member, these policies shall apply to that guest. Violation of policies may result in suspension or termination of Membership.
Event details and guest participation are subject to change or cancellation without prior notice.