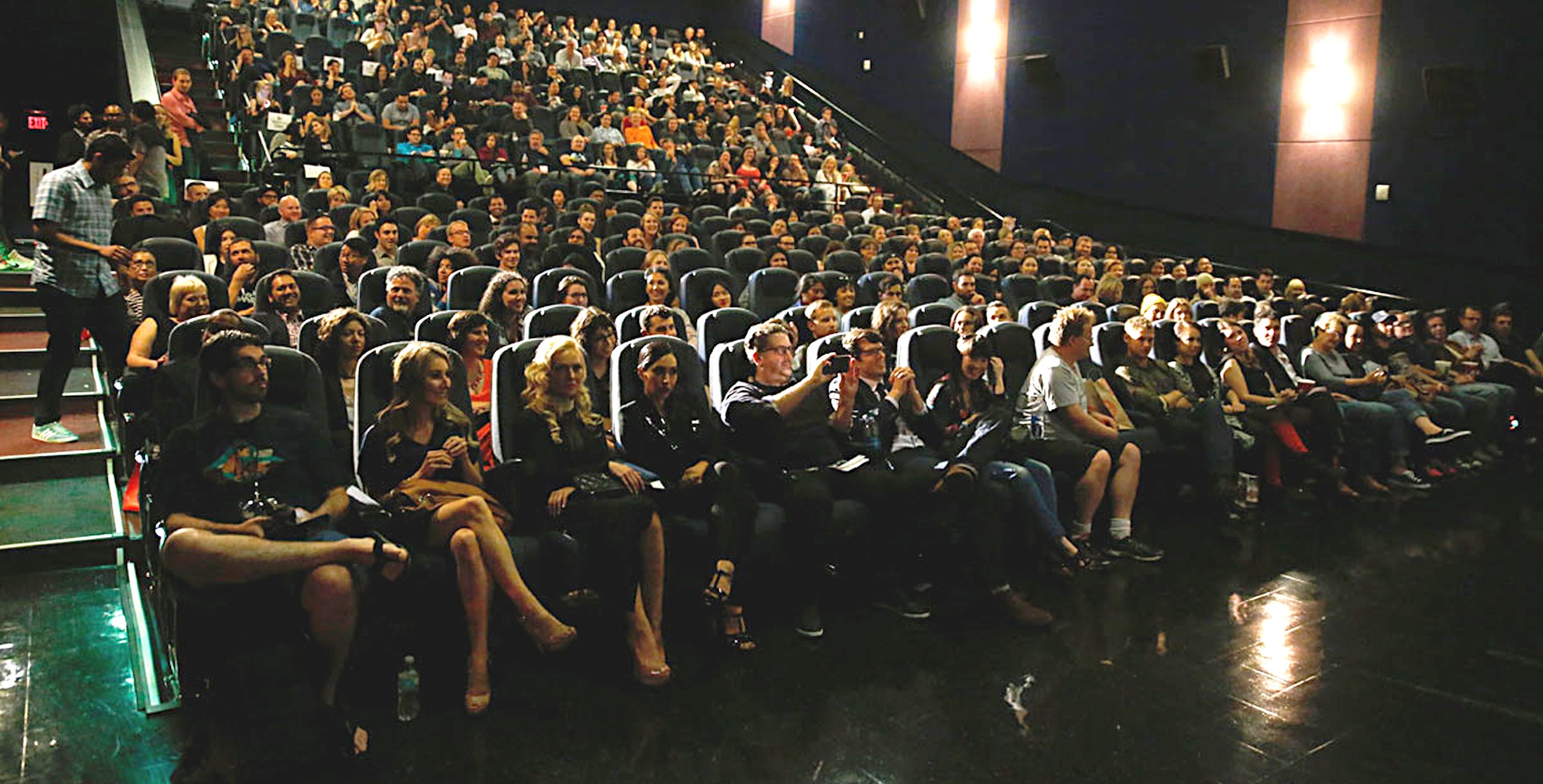 Please note: This event will now take place on Tuesday, May 24.

Whether you have a completed film or the rough outline of a good movie idea, it's never too soon to incorporate a solid film festival strategy into your process. If your film makes even the tiniest of splashes on the festival circuit, it can lead to distribution, sales, financing, representation, connections, exposure and future gigs.
Slamdance co-founder Jon Fitzgerald and festival-winning filmmaker Justin Giddings have teamed up to break down the insider secrets to maximizing your film festival experience – on a budget and in the context of the industry, post-pandemic.
Topics covered will include how to get into top-tier film festivals (and determine which are the actual "top tier" fests for your film); how to save $1000+ on submission fees – without begging programmers for freebies and handouts; how to ensure your film has the highest chance of being seen by the actual festival decision-makers; and how to leverage your festival experience to secure distribution and push your career forward.
About the speakers
Jon Fitzgerald has twenty-five years of experience in the independent film, internet and film festival communities; a rare leader with a unique combination of skills. As a filmmaker, he has produced a number of award winning documentaries and, as a consultant, he has guided many independent film projects through the maze of festivals and hybrid distribution models. As a co-founder of the Slamdance Film Festival (1995), he led the event the next two seasons before being named the Festival Director for the prestigious AFI Film Festival in 1997. After running AFI Fest for three years (1997-1999), he created a consulting business, guiding the launch of numerous film festivals (Bahamas, Lone Star, Orlando), directing many others (Santa Barbara, Naples, Hollywood), and consulting for dozens more. In October of 2012, Jon authored his first book, entitled Filmmaking for Change: Make Films That Transform the World. Based on the premise that powerful stories can create change, Jon founded Cause Cinema & Cause Pictures, connecting social impact films to related causes. After serving as Head of Acquisitions for several distributors, Jon Founded iGEMS.tv in 2019 as a guide to engaging movies and series.
Justin Giddings is an award-winning actor, writer, and director who got sick and tired of waiting for permission to be creative. Despite success as an actor on shows like Shameless, Nashville, Pretty Little Liars and General Hospital, Justin decided to get behind the camera. His and his partner's first two shorts played at over 100 film festivals around the globe, winning multiple awards, including Best Ofs, and gaining distribution and development deals with Gaiam TV and Gunpowder & Sky. While he continues to work as a writer and director, Justin also has the distinction of being the Kickstarter Guy, the #1 crowdfunding coach for filmmakers. He's coached over 170 clients, helped raised $6 million, and has a 97% success rate. He's an official Kickstarter Expert, a Forbes Business Coach, and regularly teaches with organizations such as Film Independent. The empowerment of a filmmaker to totally control their creative expression in the world continues to drive Justin's coaching and educational work.
Please note: This event is non-refundable – no credit or exchanges.
Not a Member? Join now.