Free Members-Only Screening: Birds of Paradise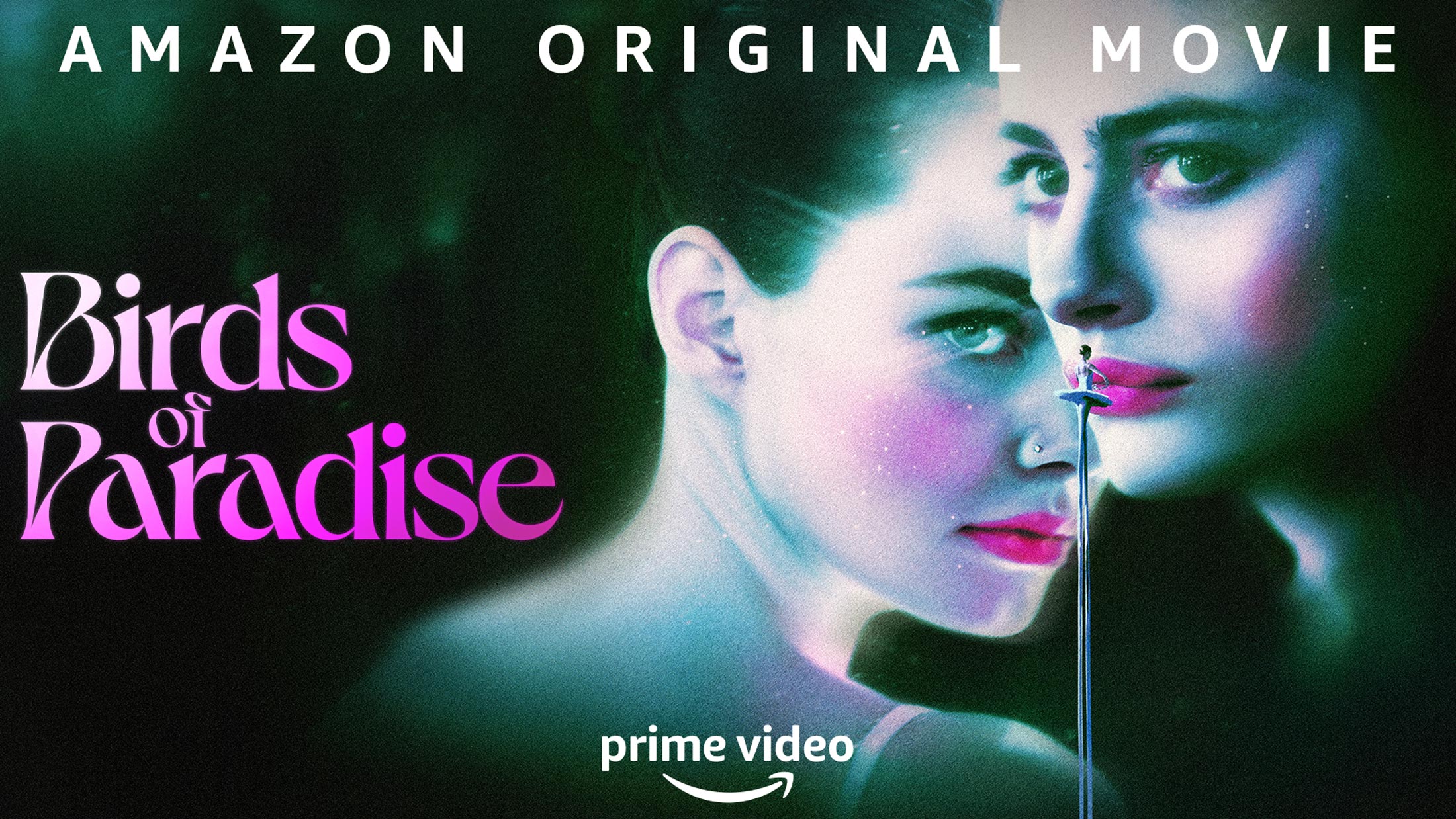 Free Members-Only Screening: Birds of Paradise
Your choice: in person OR online
Register for our in-person event* by clicking 'Get Tickets' above, or choose 'Watch Online' if you'd rather enjoy the screening from home. Details for both options available below.
* Those attending this in-person event must provide proof of COVID-19 vaccination to enter, and wear a mask or face covering at all times.

Film Independent Members, you and a guest are invited to join us for a theatrical screening of Birds of Paradise, followed by an in-person conversation with writer/director/producer Sarah Adina Smith and producer Jonako Donley.
If you prefer, you can register to watch in our Film Independent Presents Online Screening Room, powered by Vision Media. The online screening will include the film only, but a recording of our in-person Q&A with writer/director/producer Sarah Adina Smith and producer Jonako Donley will be available in the days following the event. Please note, the screening will be available online from September 22 (12:00 am PT) through September 23 (11:59 pm PT).
Kate Sanders is an ambitious and gifted, if tomboyish, aspiring ballerina from Virginia who, because of her low-income status, is given a scholarship to attend a prestigious ballet school in Paris, France. Upon arriving at the cutthroat, internationally-renowned institution, her confidence and emotional fortitude are tested by a beautiful, mysterious fellow dancer, Marine Durand, who recently lost her brother (and dance partner) to suicide. While confrontational at first, Kate and Marine's relationship evolves into an emotionally-charged, competitive union beset by lies, sexual awakening and, ultimately, emotional breakthrough as they risk everything to win the school's ultimate prize: a contract to join the Opéra National de Paris.
From acclaimed writer-director Sarah Adina Smith (Buster's Mal Heart, Amazon's Hanna, FX's Legion, HBO's Room 104), comes a cutting-edge twist on young-adult drama in Birds of Paradise — a story of friendship, betrayal, sexual awakening and redemption set against the cutthroat culture of Parisian ballet. Based on the novel Bright Burning Stars by A.K. Small, Birds of Paradise features breakout actors Kristine Froseth (The Assistant, Hulu's Looking for Alaska) and Diana Silvers (Netflix's Space Force, Booksmart) and the legendary Jacqueline Bissett (Under the Volcano, Bullitt) alongside an international supporting cast of top ballet dancers. Birds of Paradise was filmed entirely on location in Budapest, Hungary and was produced by Anonymous Content's Trevor Adley and Dara Gordon, alongside Jonako Donley and Sarah Adina Smith at Everything is Everything.
Birds of Paradise will be available on Amazon Prime Video on September 24.

2021, 93 minutes, color | Written and Directed by Sarah Adina Smith | Starring Kristine Froseth, Diana Silvers and Jacqueline Bissett | Produced by Trevor Adley, Dara Gordon, Jonako Donley, Sarah Adina Smith
Registration Information
Film Lover Members are guaranteed access to, and receive priority entry at this event. Arts Circle Members are guaranteed access, and receive both priority entry and reserved seating. Email membership@filmindependent.org for more.
All Film Independent Members can register for this event starting at 3:00 pm on Monday, September 13. | Registration is free; one registration per Membership. | Proof of Member status is required to complete registration.
Tickets/Parking
On the day of the event, registered Members may pick up tickets as early as one hour prior to the scheduled start time – look for Film Independent signage. Tickets are nontransferable and for general, unreserved theater seating only (except for Arts Circle Members). Attendees must be in their seat(s) at least 15 minutes prior to the advertised start time or seat(s) may be released. Entry/seating will be handled on a first-come, first-served basis. Guests may not enter the venue without the Member who registered them present. Registration does not guarantee entry, even with a ticket in hand.
Proof of vaccination and masks are required. All guests must wear a mask or face covering upon entering and remaining within the venue. The mask or face covering must cover the nose, mouth and chin at all times.
AMC Sunset 5 offers three hours of free parking with validation; $2.00 every 15 minutes thereafter; daily maximum $24.00. Enter from Laurel Ave. or Crescent Heights Blvd. The garage is open 24 hours.
How to Watch Online
On the first day of screening availability, registered Members (and guests, when applicable) will be emailed a secure link by our partner Vision Media to watch this title in the Film Independent Presents Online Screening Room.
Screening Policies
Availability window and registration capacity may vary; always register as early as possible. Limit one registration per Membership, per event. Links to watch online are watermarked, nontransferable and may only be used by the Member who completed the registration.
Members are required to follow all rules and guidelines as laid out by Film Independent and/or its partners. If a guest has been registered for an event by a Member, these policies shall apply to that guest. Violation of policies may result in suspension or termination of Membership.
Event details and guest participation are subject to change or cancellation without prior notice.