Free Screening: Emergency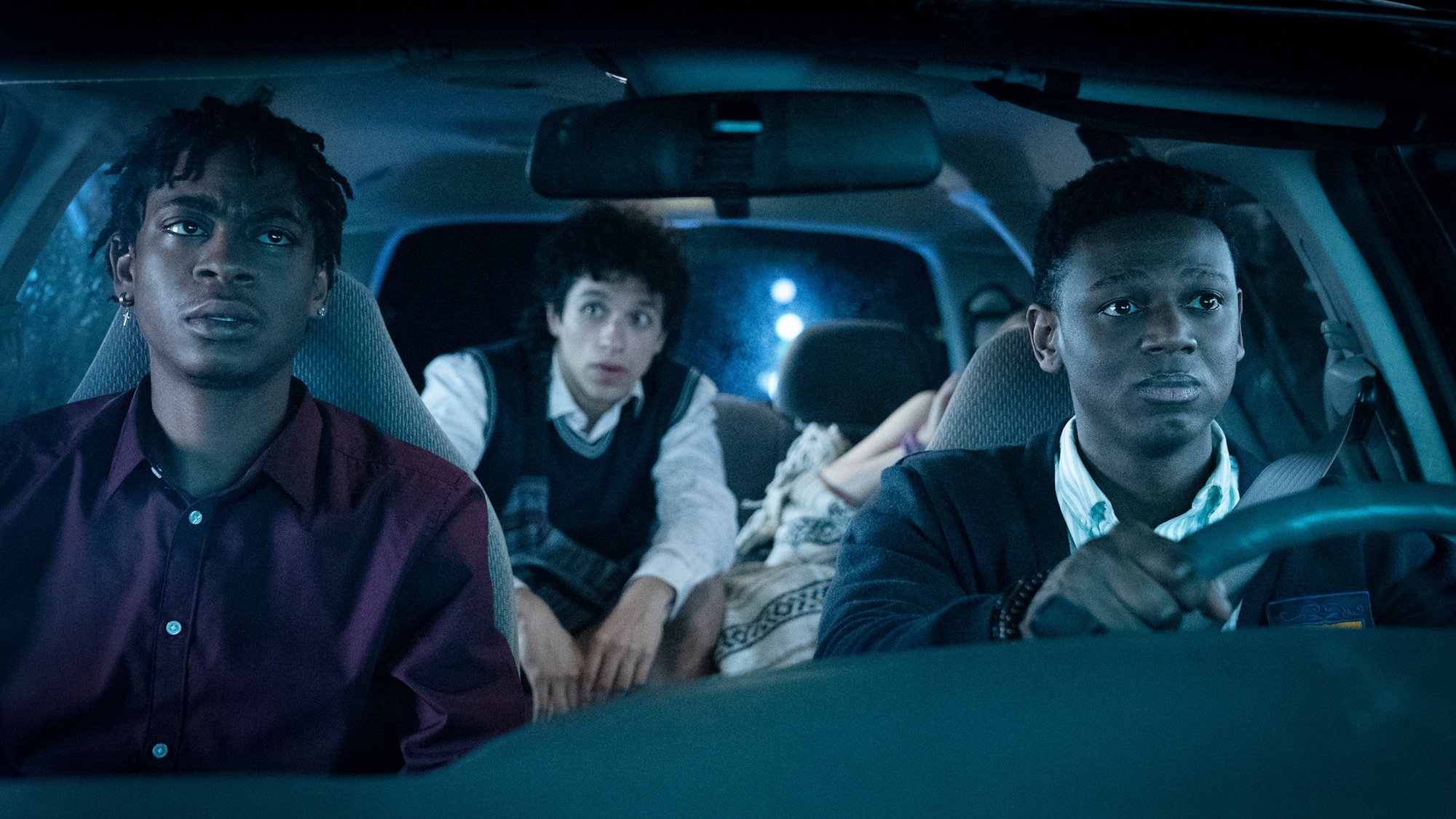 Free Screening: Emergency

You are invited to join us for a theatrical screening* of Emergency, followed by an in-person conversation with director Carey Williams and writer KD Dávila.
After the conversation, Arts Circle Members are invited to attend an intimate indoor/outdoor reception at the venue with writer KD Dávila (Film Independent Fellow; Project Involve and Episodic Lab 2017) and director Carey Williams (Film Independent Fellow; Project Involve 2017).
* Those attending this in-person event must provide proof of COVID-19 vaccination to enter, and wear a mask or face covering at all times.
Kunle (Donald Elise Watkins) and his best friend, Sean (RJ Cyler), are both seniors in college about to embark on an epic night of Spring Break parties. Sean has the whole night planned out, including every party they will hit on their "legendary tour." Kunle is down, yet mostly concerned with finishing up his mold experiment in his lab, as his acceptance to Princeton is hinging on the results. They return to their apartment to pre-game, yet find that their roommate, Carlos (Sebastian Chacon), left the door open. As they enter with trepidation, Sean and Kunle discover a drunk, semi-conscious White female they don't know on the floor and an oblivious Carlos, who didn't hear her come in over the video game blaring in his ears. Kunle wants to call the cops but Sean vehemently opposes the idea, concerned how it will look when the cops show up (two Black men, one Latino man and a passed out White woman). Together, Carlos, Sean and Kunle load the girl (who they nickname Goldilocks, but whose real name is Emma (Maddie Nichols) into Sean's van, with the intention of taking her somewhere safe rather than calling the police. Meanwhile, Emma's sister, Maddy (Sabrina Carpenter), has realized that Emma left the party they were at, and begins to search for her in a drunken panic using Emma's phone's location. What ensues is a chaotic, hilarious, and tension-filled chase all over town as our trio grapples with their differences while attempting to bring Emma to safety.
2022, 104 minutes, color | Written by KD Dávila | Directed by Carey Williams | Starring
RJ Cyler, Donald Elise Watkins, Sebastian Chacon, Sabrina Carpenter, Maddie Nichols | Produced by Marty Bowen, Wyck Godfrey, Isaac Klausner, Joenique C. Rose | Executive Produced by John Fischer, Paul Davis

Registration Information
Film Lover Members are guaranteed access to, and receive priority entry at this event. Arts Circle Members are guaranteed access, and receive both priority entry and reserved seating. Email membership@filmindependent.org for more.
Film Independent Members and the general public can register for this event starting at 12:00 pm on Thursday, April 28. | Registration is free; one registration per individual.
Tickets/Parking
On the day of the event, registrants may pick up tickets as early as one hour prior to the scheduled start time – look for Film Independent signage. Tickets are nontransferable and for general, unreserved theater seating only (except for Arts Circle Members). Attendees must be in their seat(s) at least 15 minutes prior to the advertised start time or seat(s) may be released. Entry/seating will be handled on a first-come, first-served basis. Guests may not enter the venue without the Member who registered them present. Registration does not guarantee entry, even with a ticket in hand.
Proof of vaccination and masks are required. All guests must wear a mask or face covering upon entering and remaining within the venue. The mask or face covering must cover the nose, mouth and chin at all times.
Harmony Gold Preview House parking is complimentary. Underground parking is accessible via Sunset Boulevard. An overflow parking lot is located behind the building and can be accessed from Stanley Avenue. If lots are full, street parking is available.
Screening Policies
Availability window and registration capacity may vary; always register as early as possible. Limit one registration per individual, per event.
Registrants are required to follow all rules and guidelines as laid out by Film Independent and/or its partners. If a guest has been registered for an event by a Member, these policies shall apply to that guest. Violation of policies may result in suspension or termination of Membership.
Event details and guest participation are subject to change or cancellation without prior notice.