Free Members-Only Screening: Feels Good Man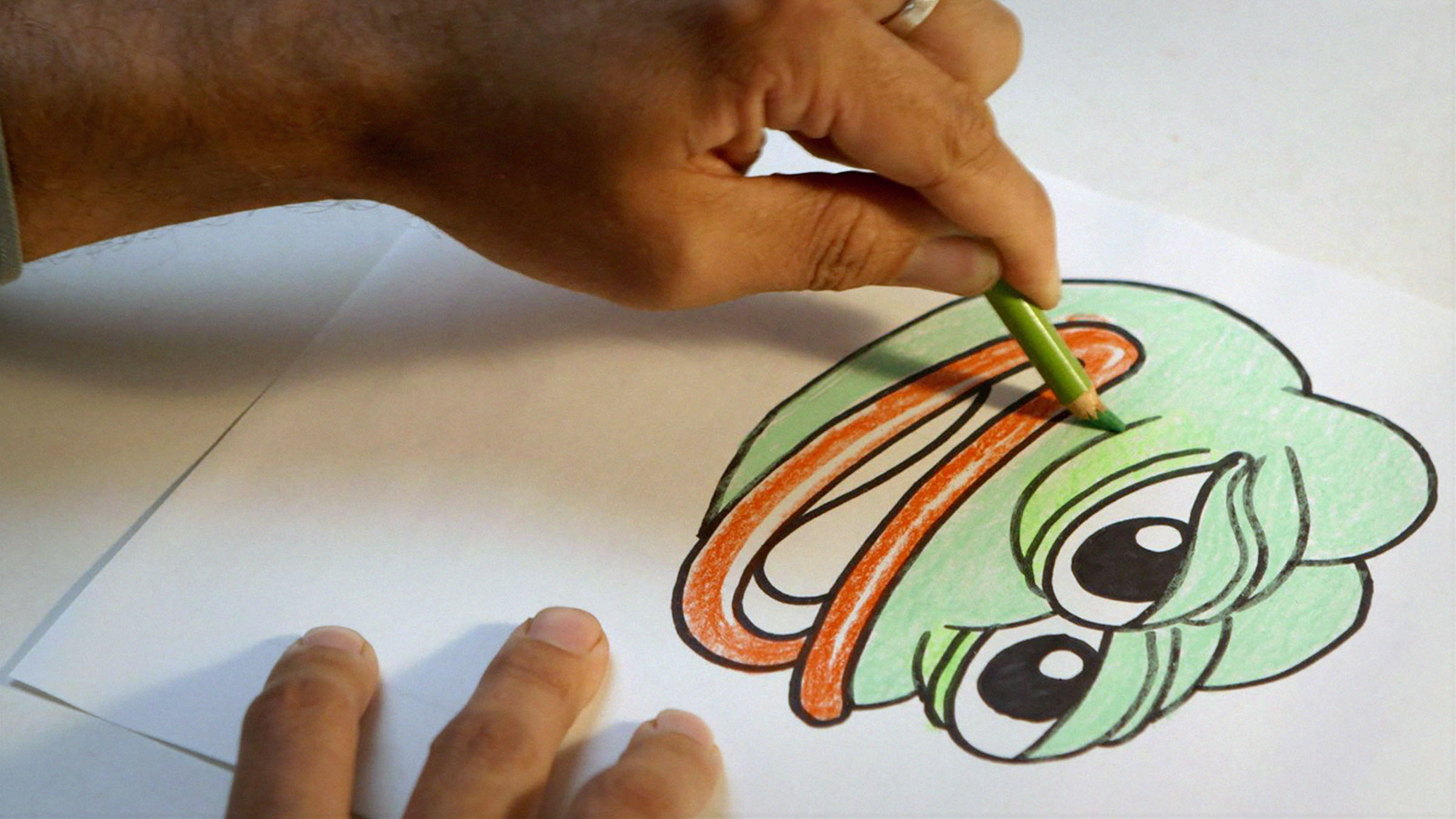 Free Members-Only Screening: Feels Good Man
Please note…
This screening has reached its registration capacity.
Don't miss the Q&A…
After you register for this screening, be sure to register for the follow-up event, Members-Only Q&A: Feels Good Man, featuring a conversation with writer/director/animator Arthur Jones, writer/producer/senior editor Aaron Wickenden, writer/producer/cinematographer Giorgio Angelini and producer Caryn Capotosto. (Tuesday, November 17 – 3:00 pm PT)
Film Independent Members, you and a guest are invited to watch Feels Good Man in our Film Independent Presents Online Screening Room, powered by Vision Media.
In November 2016, a nasty election cycle had exposed a seismic cultural rift, and the country suddenly felt like a much different place. For underground cartoonist Matt Furie, that sensation was even more surreal. Furie's comic creation "Pepe the Frog," conceived more than a decade earlier as a laid-back humanoid amphibian, had unwittingly become a grotesque political pawn. Feels Good Man is a Frankenstein-meets-Alice in Wonderland journey of an artist battling to regain control of his creation, while confronting a disturbing cast of characters who have their own peculiar attachments to Pepe. Now, as Pepe continues to morph around the world, Feels Good Man offers a vivid, moving portrait of one man, one frog and the very strange reality we've all found ourselves living in.

2020, 93 minutes, color | Directed by Arthur Jones | Written by Arthur Jones, Aaron Wickenden, Giorgio Angelini | Featuring Matt Furie | Produced by Caryn Capotosto, Aaron Wickenden, Giorgio Angelini
Registration Information
All Film Independent Members can register for this online screening starting at 3:00 pm on Monday, November 2. | Registration is free; one registration per Membership. | Proof of Member status is required to complete registration.
Arts Circle and Film Lover Members are guaranteed access to this event; email membership@filmindependent.org for more information.
How to Watch
On the first day of screening availability, registered Members (and guests, when applicable) will be emailed a secure link by our partner Vision Media to watch this title in the Film Independent Presents Online Screening Room.
Online Screening Policies
Availability window and registration capacity may vary; always register as early as possible to ensure access. Links are watermarked, nontransferable and may only be used by the Member who completed the registration. Limit one link per Membership, per event.
Members are required to follow all rules and guidelines as laid out by Film Independent and/or its partners. If a guest has been registered for an event by a Member, these policies shall apply to that guest. Violation of policies may result in suspension or termination of Membership.
Event details and guest participation are subject to change or cancellation without prior notice.