Free Members-Only Screening: Fire of Love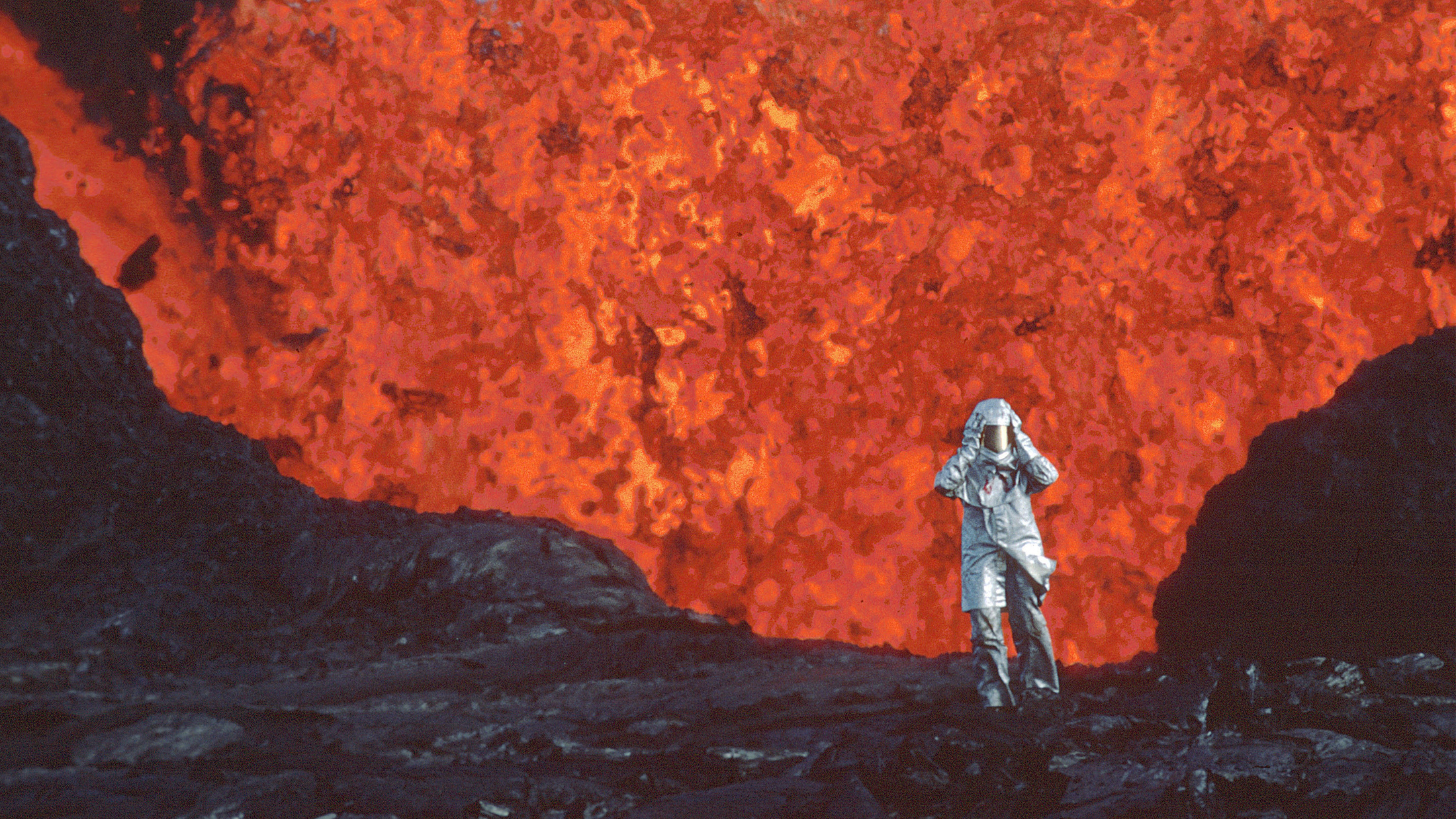 Free Members-Only Screening: Fire of Love
Please note…
This theatrical screening has reached its registration capacity*.
* Except Arts Circle and Film Lover Members – see 'Registration Information' below.
Film Independent Members, you and a guest are invited to join us for a theatrical screening* of Fire of Love, followed by an in-person conversation with director Sara Dosa and producer Shane Boris, who are both Film Independent Fellows (Documentary Lab 2018), moderated by Josh Welsh (President, Film Independent).
* All attendees must wear a mask upon entering and remaining within the venue. The mask must cover the nose, mouth and chin.
Katia and Maurice Krafft loved two things — each other and volcanoes. For two decades, the daring French volcanologist couple roamed the planet, chasing eruptions and documenting their discoveries. Ultimately, they lost their lives in a 1991 volcanic explosion, leaving a legacy that forever enriched our knowledge of the natural world. Director Sara Dosa and the filmmaking team fashion a lyrical celebration of the intrepid scientists' spirit of adventure, drawing from the Kraffts' spectacular archive. Fire of Love tells a story of primordial creation and destruction, following two bold explorers as they venture into the unknown, all for the sake of love.
From National Geographic Documentary Films, Fire of Love was released in theaters on July 6th.

2022, 93 minutes, color | Written by Sara Dosa, Erin Casper, Jocelyne Chaput, and Shane Boris| Directed by Sara Dosa | Produced by Shane Boris, Ina Fichman | Executive Produced by Greg Boustead, Jessica Harrop

Registration Information
Film Lover Members are guaranteed access to, and receive priority entry at this event. Arts Circle Members are guaranteed access, and receive both priority entry and reserved seating. Email membership@filmindependent.org for more.
All Film Independent Members can register for this event starting at 11:00 am on Thursday, August 18. | Registration is free; one registration per Membership. | Proof of Member status is required to complete registration.
Tickets/Parking
On the day of the event, registered Members may pick up tickets as early as one hour prior to the scheduled start time – look for Film Independent signage. Tickets are nontransferable and for general, unreserved theater seating only (except for Arts Circle Members). Attendees must be in their seat(s) at least 15 minutes prior to the advertised start time or seat(s) may be released. Entry/seating will be handled on a first-come, first-served basis. Guests may not enter the venue without the Member who registered them present. Registration does not guarantee entry, even with a ticket in hand.
All attendees must wear a mask upon entering and remaining within the venue. The mask must cover the nose, mouth and chin.
The first three hours of parking are free with validation from AMC.
Screening Policies
Availability window and registration capacity may vary; always register as early as possible. Limit one registration per Membership, per event.
Members are required to follow all rules and guidelines as laid out by Film Independent and/or its partners. If a guest has been registered for an event by a Member, these policies shall apply to that guest. Violation of policies may result in suspension or termination of Membership.
Event details and guest participation are subject to change or cancellation without prior notice.