Free Members-Only Screening: I Carry You With Me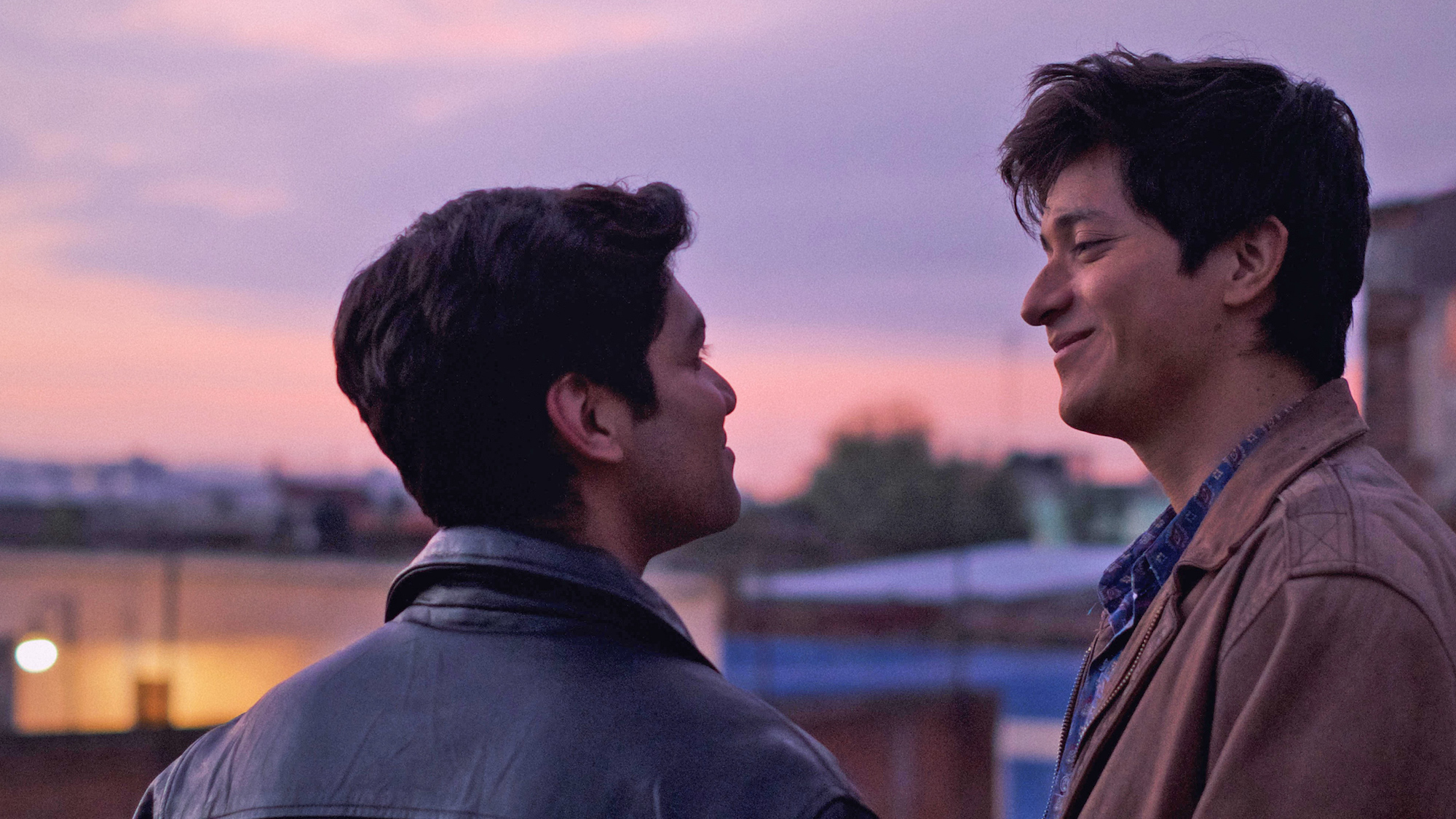 Free Members-Only Screening: I Carry You With Me
Please note…
This screening has reached its registration capacity.
Film Independent Members, you and a guest are invited to watch I Carry You With Me in our Film Independent Presents Online Screening Room, powered by Vision Media. A special pre-recorded conversation with co-writer/director/producer Heidi Ewing and actors Armando Espitia and Christian Vazquez, moderated by Zachary Quinto, is included as part of this screening experience.
Academy-Award® nominee Heidi Ewing's (Best Documentary, Jesus Camp, 2006) luminous, moving debut as a narrative filmmaker, follows a tender romance spanning decades. Starting in provincial Mexico and continuing as first Iván, then Gerardo, journey towards sharing a life together in New York City, I Carry You With Me is an intimate love story, as well as a soulful rumination on family, sacrifice, regret and, ultimately, hope. Ewing gracefully traces both men's lives from their childhoods in Mexico, through the decisions that lead them into adulthood. Iván, an aspiring chef and young father, hopes to secure a spot in a restaurant's kitchen while supporting his child. But the discovery of his relationship with Gerardo causes conflict and, in despair, he makes the arduous choice to cross the border into the United States, promising his son and his soulmate that he will return.
Actors Armando Espitia (star of two Cannes prize winners, Nuestras Madres and Heli) and Christian Vázquez (Rudoy Cursi, Steven Soderbergh's Che) bring pathos and passion to the characters of Iván and Gerardo. Textured with small moments of intimacy, I Carry You With Me is also richly alive with the breadth of its cross-cultural perspective and broad expanse of time. Though based on a true story, Ewing's vision is boldly original – an impressionistic, open-hearted take on the American Dream, told by a filmmaker drawing on her years of practice in capturing the human experience.

2020, 111 minutes, color | Directed by Heidi Ewing | Written by Heidi Ewing, Alan Page Arriaga | Starring Armando Espitia, Christian Vázquez, Michelle Rodríguez, Ángeles Cruz, Raúl Briones, Arcelia Ramírez, Pascacio López, Michelle González, Luis Alberti, Yael Tadeo, Nery Arredondo, Alexia Morales | Produced by Mynette Louie p.g.a., Heidi Ewing p.g.a., Gabriela Maire, Edher Campos | Co-Produced by Alexandra Vivas | Executive Produced by Norman Lear, Brent Miller, Teddy Schwarzman, Ben Stillman, Michael Heimler | Co-Executive Produced by Julio Chavezmontes
Registration Information
All Film Independent Members can register for this online screening starting at 2:00 pm on Wednesday, December 15. | Registration is free; one registration per Membership. | Proof of Member status is required to complete registration.
Arts Circle and Film Lover Members are guaranteed access to this event; email membership@filmindependent.org for more information.
How to Watch
On the first day of screening availability, registered Members (and guests, when applicable) will be emailed a secure link by our partner Vision Media to watch this title in the Film Independent Presents Online Screening Room.
Online Screening Policies
Availability window and registration capacity may vary; always register as early as possible to ensure access. Links are watermarked, nontransferable and may only be used by the Member who completed the registration. Limit one link per Membership, per event.
Members are required to follow all rules and guidelines as laid out by Film Independent and/or its partners. If a guest has been registered for an event by a Member, these policies shall apply to that guest. Violation of policies may result in suspension or termination of Membership.
Event details and guest participation are subject to change or cancellation without prior notice.