Free Members-Only Screening: Small Engine Repair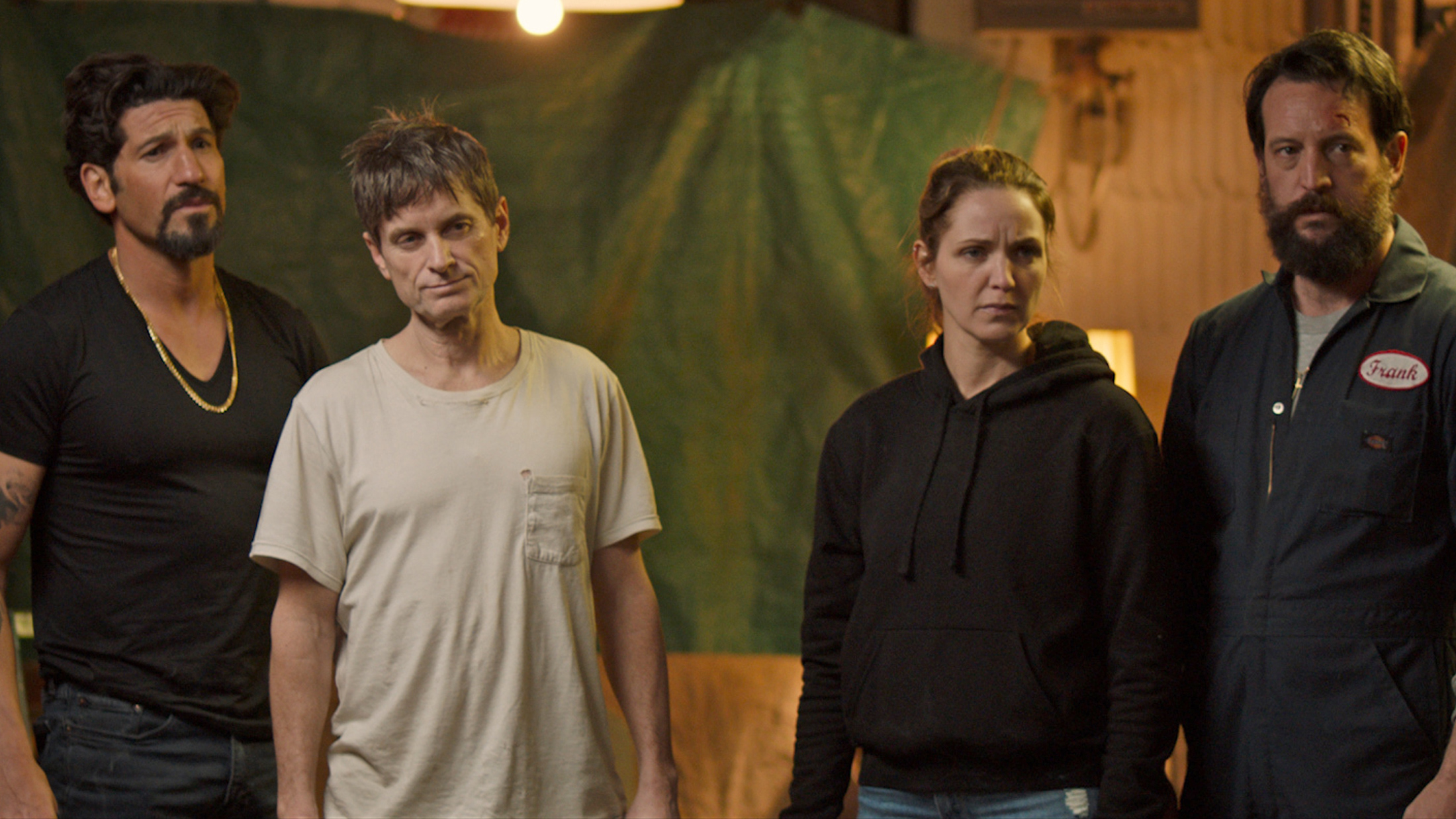 Free Members-Only Screening: Small Engine Repair

Film Independent Members, you and a guest are invited to watch Small Engine Repair in our Film Independent Presents Online Screening Room, powered by Vision Media. A special pre-recorded conversation with writer/director/actor John Pollono, and actors Shea Whigham and Jon Bernthal, moderated by Matt Warren (Senior Manager, Digital Content, Film Independent), is included as part of this screening experience.
Frankie (John Pollono), Swaino (Jon Bernthal) and Packie (Shea Whigham) are lifelong friends who share a love of the Red Sox, rowdy bars and Frankie's teenage daughter Crystal (Ciara Bravo). But when Frankie invites his pals to a whiskey-fueled evening and asks them to do a favor on behalf of the brash young woman they all adore, events spin wildly out of control. Based on Pollono's award-winning play, Small Engine Repair is a pitch-black comedic drama with a wicked twist and a powerful exploration of brotherhood, class struggle and modern masculinity.
From Vertical Entertainment, Small Engine Repair is now available on VOD.

2021, 103 minutes, color | Written and Directed by John Pollono | Starring Jon Bernthal, Shea Whigham, Jordana Spiro, John Pollono, Ciara Bravo, Spencer House | Produced by Rick Rosenthal, Peter Abrams, Jon Bernthal, Noah Rothman

Registration Information
All Film Independent Members can register for this online screening starting at 12:00 pm on Monday, November 22. | Registration is free; one registration per Membership. | Proof of Member status is required to complete registration.
Arts Circle and Film Lover Members are guaranteed access to this event; email membership@filmindependent.org for more information.
How to Watch
On the first day of screening availability, registered Members (and guests, when applicable) will be emailed a secure link by our partner Vision Media to watch this title in the Film Independent Presents Online Screening Room.
Online Screening Policies
Availability window and registration capacity may vary; always register as early as possible to ensure access. Links are watermarked, nontransferable and may only be used by the Member who completed the registration. Limit one link per Membership, per event.
Members are required to follow all rules and guidelines as laid out by Film Independent and/or its partners. If a guest has been registered for an event by a Member, these policies shall apply to that guest. Violation of policies may result in suspension or termination of Membership.
Event details and guest participation are subject to change or cancellation without prior notice.