Free Members-Only Screening: The Black Phone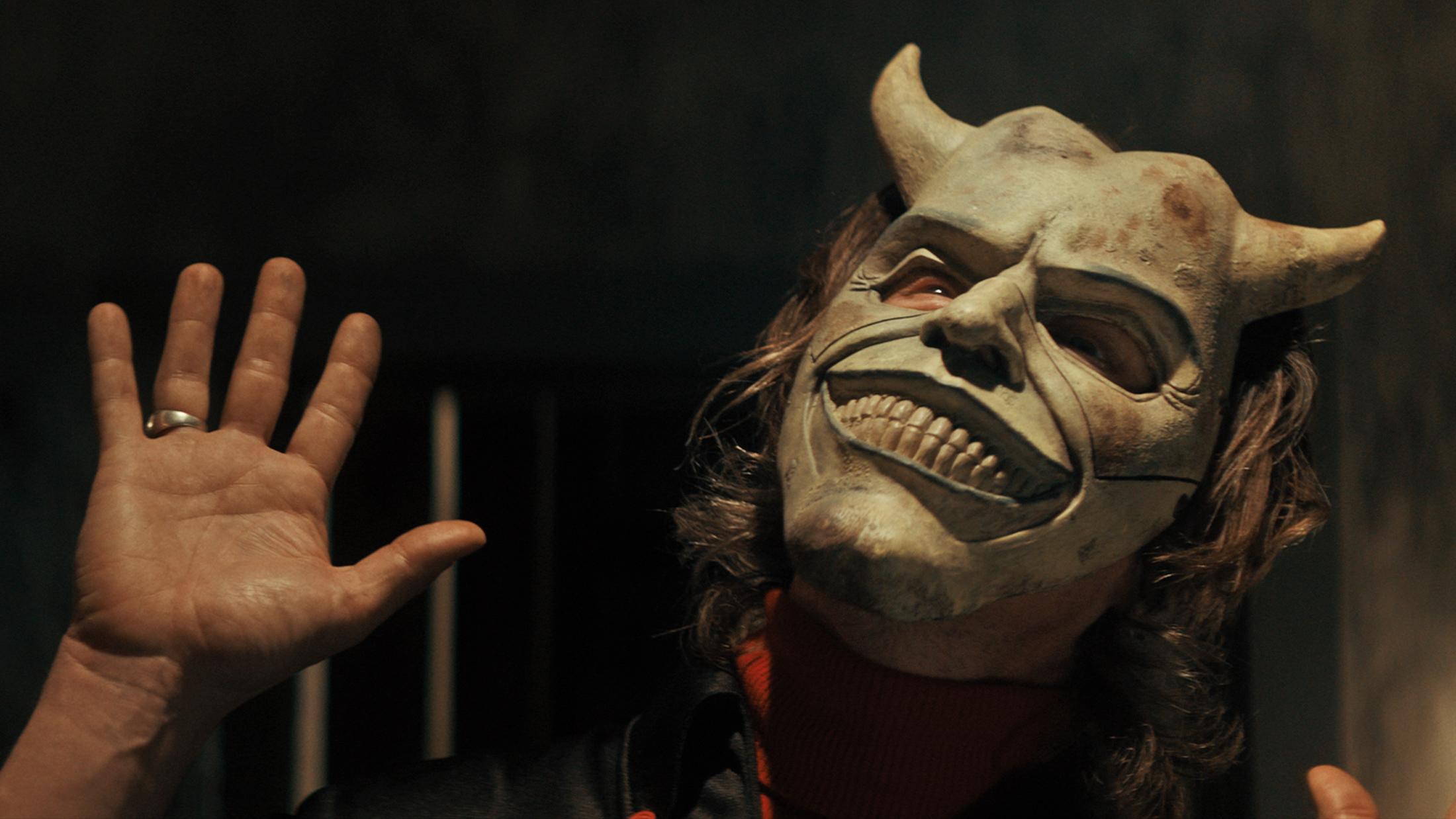 Free Members-Only Screening: The Black Phone

Film Independent Members, you and a guest are invited to join us for a theatrical screening* of The Black Phone, followed by an in-person conversation with writer/director Scott Derrickson.
* Those attending this in-person event must provide proof of COVID-19 vaccination to enter, and wear a mask or face covering at all times.
Finney Shaw, a shy but clever 13-year-old boy, is abducted by a sadistic killer and trapped in a soundproof basement where screaming is of little use. When a disconnected phone on the wall begins to ring, Finney discovers that he can hear the voices of the killer's previous victims. And they are dead set on making sure that what happened to them doesn't happen to Finney. Starring four-time Oscar® nominee Ethan Hawke in the most terrifying role of his career and introducing Mason Thames in his first ever film role, The Black Phone is produced, directed and co-written by Scott Derrickson, the writer-director of Sinister, The Exorcism of Emily Rose and Marvel's Doctor Strange.
From Universal Pictures, The Black Phone will be in theaters June 24th.

2022, 102 minutes, color | Written by Scott Derrickson & C. Robert Cargill, Based on the short story by Joe Hill | Directed by Scott Derrickson | Starring Mason Thames, Madeleine McGraw, Jeremy Davies, James Ransone and Ethan Hawke | Produced by Jason Blum, Scott Derrickson, C. Robert Cargill | Executive Produced by Ryan Turek, Christopher H. Warner

Registration Information
Film Lover Members are guaranteed access to, and receive priority entry at this event. Arts Circle Members are guaranteed access, and receive both priority entry and reserved seating. Email membership@filmindependent.org for more.
All Film Independent Members can register for this event starting at 7:00 pm on Wednesday, June 15. | Registration is free; one registration per Membership. | Proof of Member status is required to complete registration.
Tickets/Parking
On the day of the event, registered Members may pick up tickets as early as one hour prior to the scheduled start time – look for Film Independent signage. Tickets are nontransferable and for general, unreserved theater seating only (except for Arts Circle Members). Attendees must be in their seat(s) at least 15 minutes prior to the advertised start time or seat(s) may be released. Entry/seating will be handled on a first-come, first-served basis. Guests may not enter the venue without the Member who registered them present. Registration does not guarantee entry, even with a ticket in hand.
Proof of vaccination and masks are required. All guests must wear a mask or face covering upon entering and remaining within the venue. The mask or face covering must cover the nose, mouth and chin at all times.
Harmony Gold Preview House parking is complimentary. Underground parking is accessible via Sunset Boulevard. An overflow parking lot is located behind the building and can be accessed from Stanley Avenue. If lots are full, street parking is available.
Screening Policies
Availability window and registration capacity may vary; always register as early as possible. Limit one registration per Membership, per event.
Members are required to follow all rules and guidelines as laid out by Film Independent and/or its partners. If a guest has been registered for an event by a Member, these policies shall apply to that guest. Violation of policies may result in suspension or termination of Membership.
Event details and guest participation are subject to change or cancellation without prior notice.