Free Members-Only Screening: The Truffle Hunters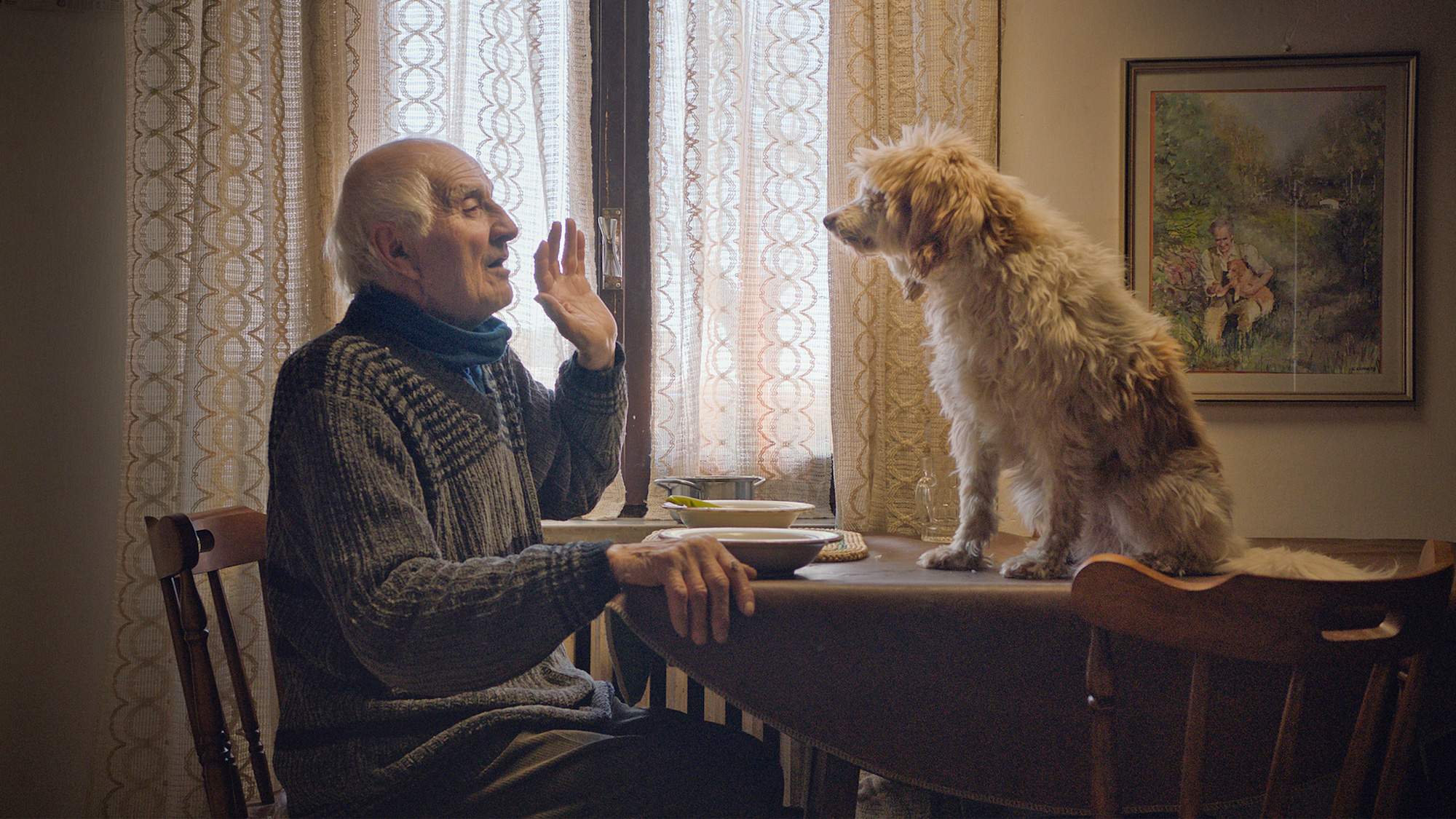 Free Members-Only Screening: The Truffle Hunters
Please note…
This screening has reached its registration capacity.
Film Independent Members, you and a guest are invited to watch The Truffle Hunters in our Film Independent Presents Online Screening Room, powered by Vision Media. A special pre-recorded conversation with co-directors/producers/cinematographers Michael Dweck and Gregory Kershaw, moderated by Amy Berg (West of Memphis, Deliver Us From Evil) and Joan Churchill (Bedlam, Aileen: Life & Death of a Serial Killer), is included as part of this screening experience.
Deep in the forests of Piedmont, Italy, a handful of men, seventy or eighty years young, hunt for the rare and expensive white Alba truffle — which, to date, has resisted all of modern science's efforts at cultivation. They're guided by a secret culture and training passed down through generations, as well as by the noses of their cherished and expertly trained dogs. They live a simpler, slower way of life, in harmony with their loyal animals and their picture-perfect land, seemingly straight out of a fairy tale. They're untethered to cell phone screens or the Internet, opting instead to make their food and drink by hand and prioritizing in-person connections and community.
The demand for white truffles increases year after year, even as the supply decreases. As a result of climate change, deforestation, and the lack of young people taking up the mantle, the truffle hunters' secrets are more coveted than ever. However, as it soon becomes clear, these ageing men may just hold something much more valuable than even this prized delicacy: the secret to a rich and meaningful life.

2020, 84 minutes, color | Directed by Michael Dweck, Gregory Kershaw | Featuring Piero Botto, Sergio Cauda, Maria Cicciù, Aurelio Conterno, Enrico Crippa, Gianfranco Curti, Angelo Gagliardi, Egidio Gagliardi, Carlo Gondola, Carlo Gonella, Paolo Stacchini | Produced by Michael Dweck, Gregory Kershaw, Letizia Guglielmino, René Simon Cruz Jr. | Executive Produced by Luca Guadagnino, Matthew Perniciaro, Michael Sherman, Lance Acord, Sam Bisbee, Wendy Neu, Christos V. Konstantakopoulos, Regina K. Scully, Patty Quillin, Geralyn White Dreyfous, Molly Lewis, Adam Lewis, Leslie Berriman, Nion Mcevoy, Cameron O'reilly, Jim Swartz, Susan Swartz, Linda Weinman, Bruce Heavin, Jamie Wolf
Registration Information
All Film Independent Members can register for this online screening starting at 5:00 pm on Wednesday, December 30. | Registration is free; one registration per Membership. | Proof of Member status is required to complete registration.
Arts Circle and Film Lover Members are guaranteed access to this event; email membership@filmindependent.org for more information.
How to Watch
On the first day of screening availability, registered Members (and guests, when applicable) will be emailed a secure link by our partner Vision Media to watch this title in the Film Independent Presents Online Screening Room.
Online Screening Policies
Availability window and registration capacity may vary; always register as early as possible to ensure access. Links are watermarked, nontransferable and may only be used by the Member who completed the registration. Limit one link per Membership, per event.
Members are required to follow all rules and guidelines as laid out by Film Independent and/or its partners. If a guest has been registered for an event by a Member, these policies shall apply to that guest. Violation of policies may result in suspension or termination of Membership.
Event details and guest participation are subject to change or cancellation without prior notice.