Free Members-Only Screening: Mudbound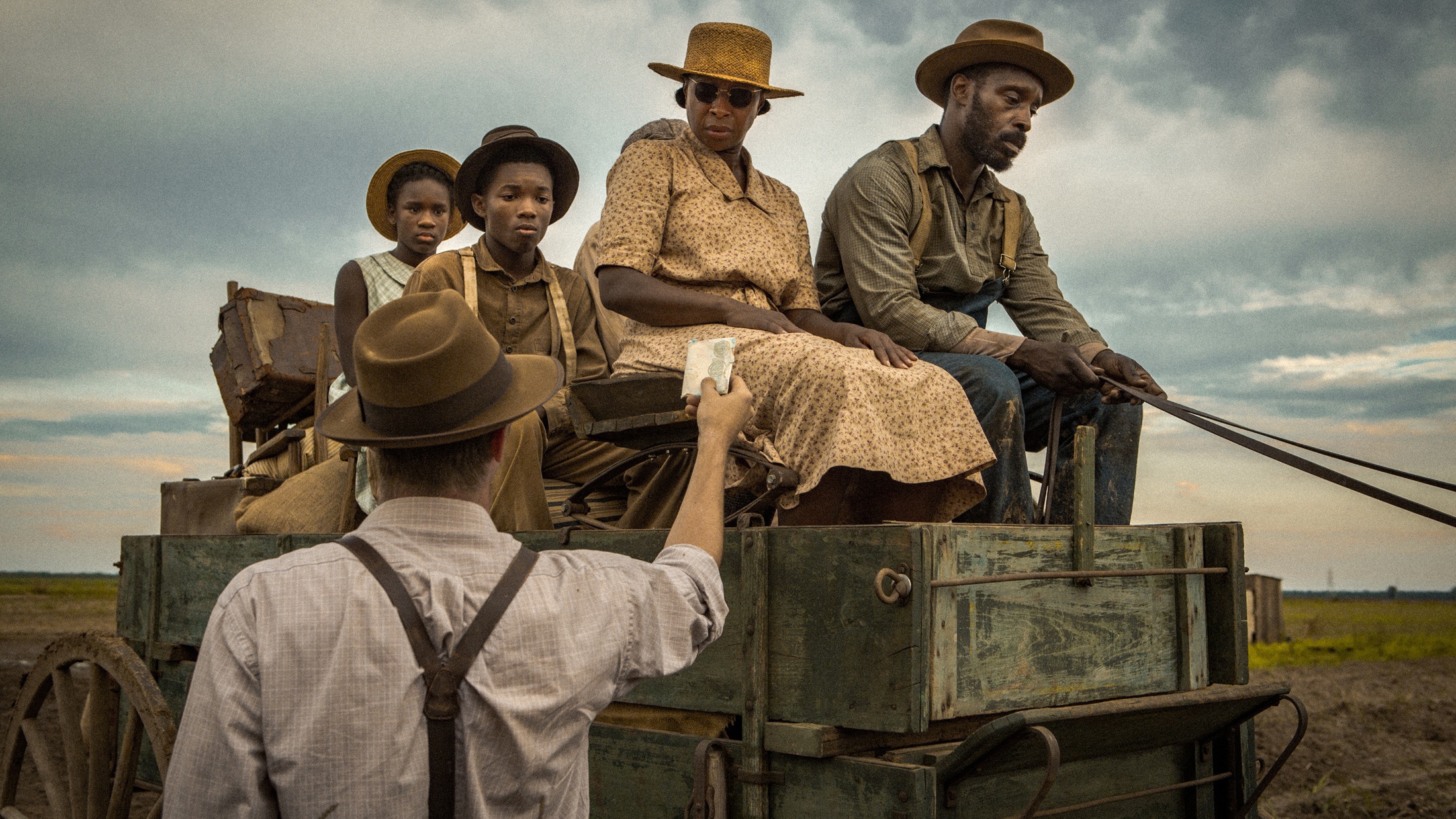 Free Members-Only Screening: Mudbound
Includes a conversation with director Dee Rees, producer Cassian Elwes and editor Mako Kamitsuna
The newest theatrical film from writer-director Dee Rees, which played this year's Sundance Film Festival—where she had her initial success with her filmmaking debut, Pariah—is her first adaptation. Rees and co-writer Virgil Williams brought Hillary Jordan's prize-winning 2008 novel to the big screen. The post WWII-set Mudbound unearths jealousies, family tension, and the ever-present racism found in both the era and the locale (the Mississippi Delta). The white McAllan family is struggling to keep their farm going, and when war hero Jamie (Garrett Hedlund) returns home his very presence inflames his older brother Henry (Jason Clarke). Jamie suffers the psychological effects of his time in battle, and his friendship with African-American fellow veteran Ronsel Jackson (Jason Mitchell) is as much salve to Jamie as it is torture for the Southern community, which has no interest in the man changed by his battle—and more importantly, European—tenure. This Faulkner-like drama also included Oscar nominee Carey Mulligan, Mary J. Blige and Jonathan Banks.
2017, 134 minutes, color | Screenplay by Dee Rees and Virgil Williams, based on Mudbound by Hillary Jordan; directed by Dee Rees; with Carey Mulligan, Garrett Hedlund, Jason Clarke, Jason Mitchell, Mary J. Blige, Jonathan Banks
Ticketing Information
Film Independent and LACMA Film Club Members can reserve tickets starting at 12:00 pm on Thursday, October 19. | Free; limit two tickets per membership. | Proof of Member status is required to reserve tickets during advance reservation period.
PLEASE NOTE: Pre-reserved tickets for this event can be picked up at LACMA's Ticket Office, located in the Hammer Building, on the day of the event—as early as 11 am. Tickets are for general, unreserved Bing Theater seating. Ticketed guests must be in their Bing Theater seat 15 minutes prior to the advertised start time or seat(s) may be released. Reservations do not guarantee entry, even with a ticket in hand. Entry is first come, first served, so please arrive early. Program and guest participation subject to change or cancellation without prior notice. Tickets are nontransferable and can only be picked up by the individual who purchased or reserved them.