Free Screening: 2021 Project Involve Showcase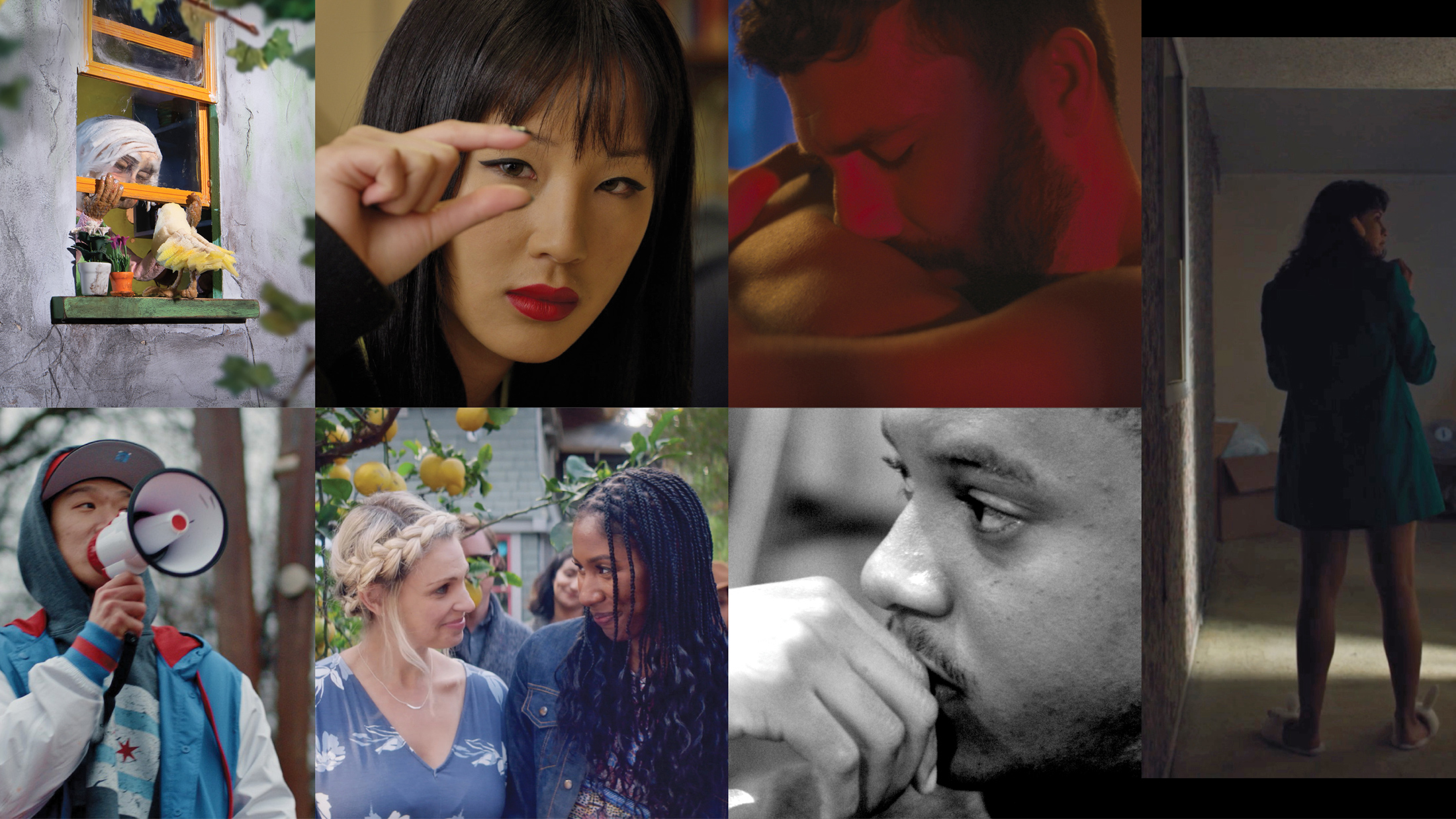 Free Screening: 2021 Project Involve Showcase
Please note…
This screening has reached its registration capacity.
Don't miss the Q&A…
After you register for this screening, be sure to register for the follow-up event, 2021 Project Involve Showcase Q&A, with featured filmmakers from the 2021 Project Involve Showcase. (Thursday, August 12 – 5:30 pm PT)
Film Independent is proud to present the 2021 Project Involve Showcase, a carefully curated program of short films spotlighting some of the program's most exciting new filmmakers. Project Involve (PI for short) fosters the careers of talented filmmakers from communities traditionally underrepresented in the industry, and is celebrating 28 years of working toward a more inclusive entertainment landscape. The program serves as a valuable incubator for diverse talent and has cultivated the careers of more than 865 filmmakers. Notable alumni include Linda Yvette Chavez & Marvin Lemus (Gentefied); Jon M. Chu (Crazy Rich Asians); Jomo Fray (Selah and the Spades); LaToya Morgan (Into the Badlands); Justin Simien (Dear White People); Lulu Wang (The Farewell), Kim Yutani (Director of Programming, Sundance) and many more.
You can learn more about the films and filmmakers in this year's showcase below, or in the full 2021 Project Involve Showcase Program.

BJ's Mobile Gift Shop
Writer/Director/Producer, Jason Park (PI 2015)
A young Korean-American hustler runs throughout the city of Chicago making sales out of his "mobile gift shop".
Parachute
Editor, Sara Schultz (PI 2021)
Wendy, a Chinese "parachute kid," is struggling to adapt to her new American life.
A Poem by Alba
Writer/Director, Yoo Lee (PI 2021)
An elderly woman living alone in her apartment deals with loneliness and her eventual end.
Of Hearts and Castles
Writer/Director, Rubén Navarro (PI 2018); Cinematographer, Bongani Mlambo (PI 2018); Producer, Sheri D. Bradford (PI 2018)
A man struggling emotionally after a breakup meets another man for one night. A few hours together ease their emotions and create a momentum that will stay with them forever.
The Goldfish
Producer, Diana Ward (PI 2018); Cinematographer, Bongani Mlambo (PI 2018); Editor, Melanie Annan (PI 2017)
An adopted woman is forced to confront her darkest fear about motherhood at her sister's baby shower.
The State of Being a Father
Director, Diante Singley (PI 2020)
Three friends discuss the Past, Present and Future of black masculinity and fatherhood.
Huella
Cinematographer, Frances Kroon (PI 2020)
When the death of her grandmother unleashes a generational curse, a disenchanted flamenco dancer resigned to a desk job is forced to experience the five stages of grief through a visit from her female ancestors, pushing her to finally break the cycle.

Registration Information
All Film Independent Members and the general public can register for this online screening starting at 6:00 pm on Tuesday, August 3. | Registration is free.
Arts Circle and Film Lover Members are guaranteed access to this event; email membership@filmindependent.org for more information.
How to Watch
At the beginning of the first day of screening availability, event registrants (and guests, when applicable) will be emailed a secure link by our partner Vision Media to watch this title in the Film Independent Presents Online Screening Room.
Online Screening Policies
Availability window and registration capacity may vary; always register as early as possible to ensure access. Links are watermarked, nontransferable and may only be used by the individual who completed the registration. Limit one link per individual, per event.
Registrants are required to follow all rules and guidelines as laid out by Film Independent and/or its partners. If a guest has been registered for an event, these policies shall apply to that guest. Violation of policies may result in suspension or termination of Membership, or loss of event participation privileges.
Event details and guest participation are subject to change or cancellation without prior notice.