Free Screening: 2022 Project Involve Showcase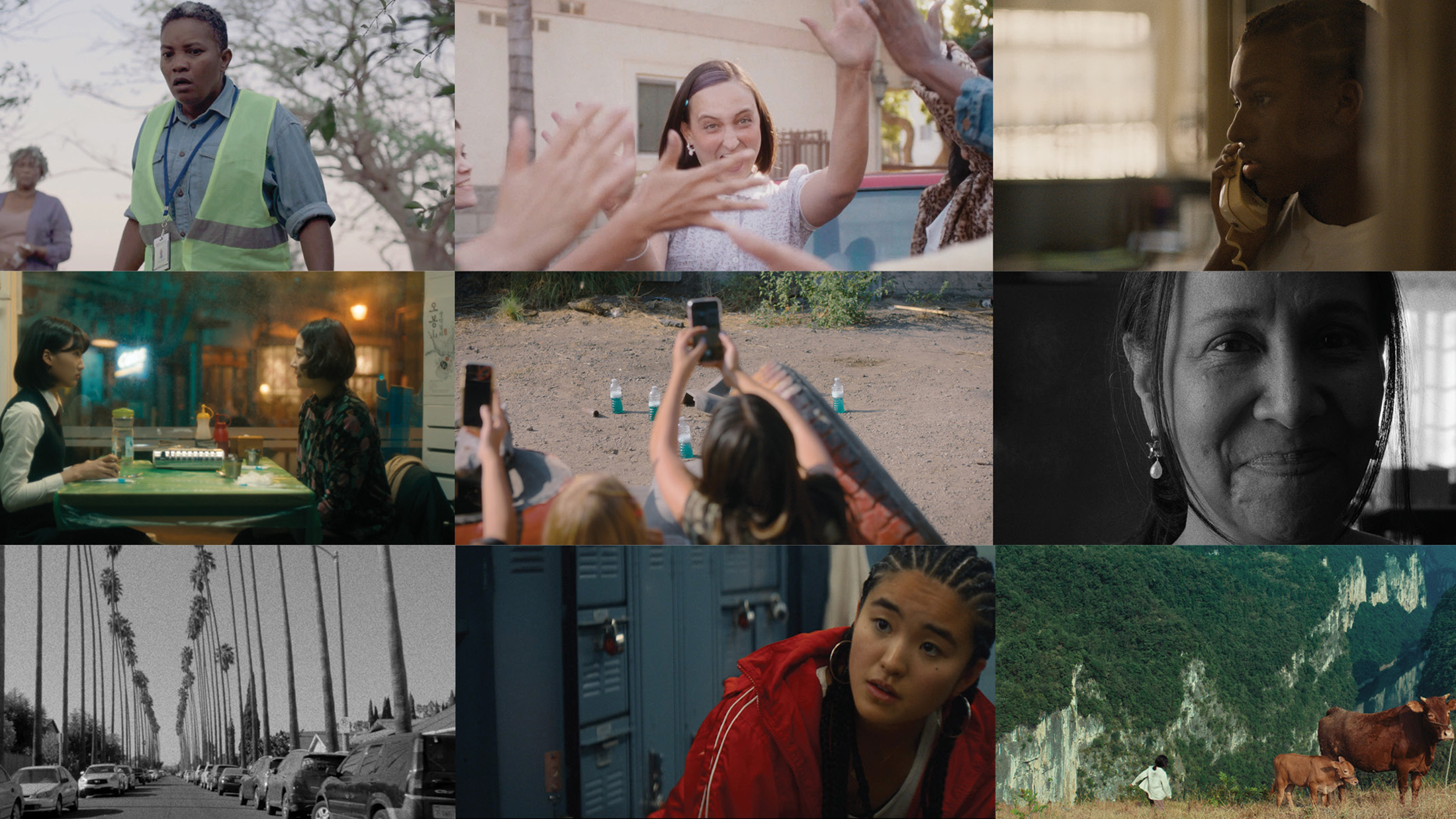 Free Screening: 2022 Project Involve Showcase

Film Independent is proud to present the 2022 Project Involve Showcase*, a carefully curated program of short films spotlighting some of the program's past and present visionary filmmakers. The screening will be followed by a conversation with the filmmakers, as well as a reception.
* Those attending this in-person event must provide proof of COVID-19 vaccination OR a negative PCR test result (within 48 hours) to enter, and wear a mask at all times.
Project Involve – PI for short – fosters the careers of talented filmmakers from communities traditionally underrepresented in the industry, and is celebrating 29 years of working toward a more inclusive entertainment landscape. The program serves as a valuable incubator for diverse talent and has cultivated the careers of more than 880 filmmakers. Notable alumni include Linda Yvette Chavez & Marvin Lemus (Gentefied); Jon M. Chu (Crazy Rich Asians); Jomo Fray (Selah and the Spades); LaToya Morgan (Into the Badlands); Andrew Ahn (Fire Island); Lulu Wang (The Farewell), Kim Yutani (Director of Programming, Sundance) and many more.
You can learn more about the films and filmmakers in this year's showcase below, or in the full 2022 Project Involve Showcase Program.

A Farewell to Kindness
Writer/Director, Lorena Durán (PI 2019)
When an electrical job goes wrong, a cynical electrician must accept help from a spirit to bury the evidence of a fatal accident.
Americanized
Editor, Bowei Yue (PI 2020)
A high school basketball player struggles to fit in, on and off the court.
Bottle Bomb
Producer, Gia Rigoli (PI 2019)
An eczema-prone 13-year-old girl gets pressured into making a bottle bomb at a local junkyard.
Dear Mama…
Director, Winter Dunn (PI 2021); Producers, Xin Li (PI 2021), Nicole Mairose Dizon (PI 2021); Writer, Charmaine Cleveland (PI 2021); Executive Producer, Jordan Hart (PI 2021); Cinematographer, Mike Maliwanag (PI 2021); Editor, Ge Zhai (PI 2021)
The death of Tupac draws different reactions from a father and his young daughter, forcing them to confront the emotional aftermath of their own tragedy.
Greyhound
Writer/Director/Editor/Cinematographer, Diante Singley (PI 2020); Producer, Takara Joseph (PI 2020)
A young Black man preparing to start his freshman year at Stanford University must first say goodbye to his community, and close the door on his childhood.
Grrl Guts
Producer, Gia Rigoli (PI 2019)
Nervous about entering a sexual assault group for the first time, a girl gets a surprise push from a local punk legend.
Soak
Director, Hannah Bang (PI 2022)
A 16-year-old tries to convince her runaway mother to return home.
Wild Seed
Editor, Bowei Yue (PI 2020)
During the period of One Child Policy, Peng, an illegally pregnant mother, escapes from her home to avoid getting arrested by the Family Planning Committee and being forced to have an abortion. After escaping, Peng begins her solitary journey to hide from the ruthless government, and survive in the vast wilderness of Guizhou Province.

Registration Information
Film Lover Members are guaranteed access to, and receive priority entry at this event. Arts Circle Members are guaranteed access, and receive both priority entry and reserved seating. Email membership@filmindependent.org for more.
All Film Independent Members can register for this event starting at 5:00 pm on Monday, August 8. | Registration is free; one registration per individual.
Tickets/Parking
On the day of the event, registrants may pick up tickets as early as one hour prior to the scheduled start time – look for Film Independent signage. Tickets are nontransferable and for general, unreserved theater seating only (except for Arts Circle Members). Attendees must be in their seat(s) at least 15 minutes prior to the advertised start time or seat(s) may be released. Entry/seating will be handled on a first-come, first-served basis. Registration does not guarantee entry, even with a ticket in hand.
Proof of vaccination OR a negative PCR test result (taken 48 hours or less prior to event start time) and masks are required. All guests must wear a mask upon entering and remaining within the venue. The mask must cover the nose, mouth and chin at all times.
The DGA Theater provides several levels of secure underground parking on site.
Screening Policies
Availability window and registration capacity may vary; always register as early as possible. Limit one registration per individual, per event.
Registrants are required to follow all rules and guidelines as laid out by Film Independent and/or its partners. If a guest has been registered for an event by a Member, these policies shall apply to that guest. Violation of policies may result in suspension or termination of Membership/access to future events.
Event details and guest participation are subject to change or cancellation without prior notice.