Free Screening: The Art of More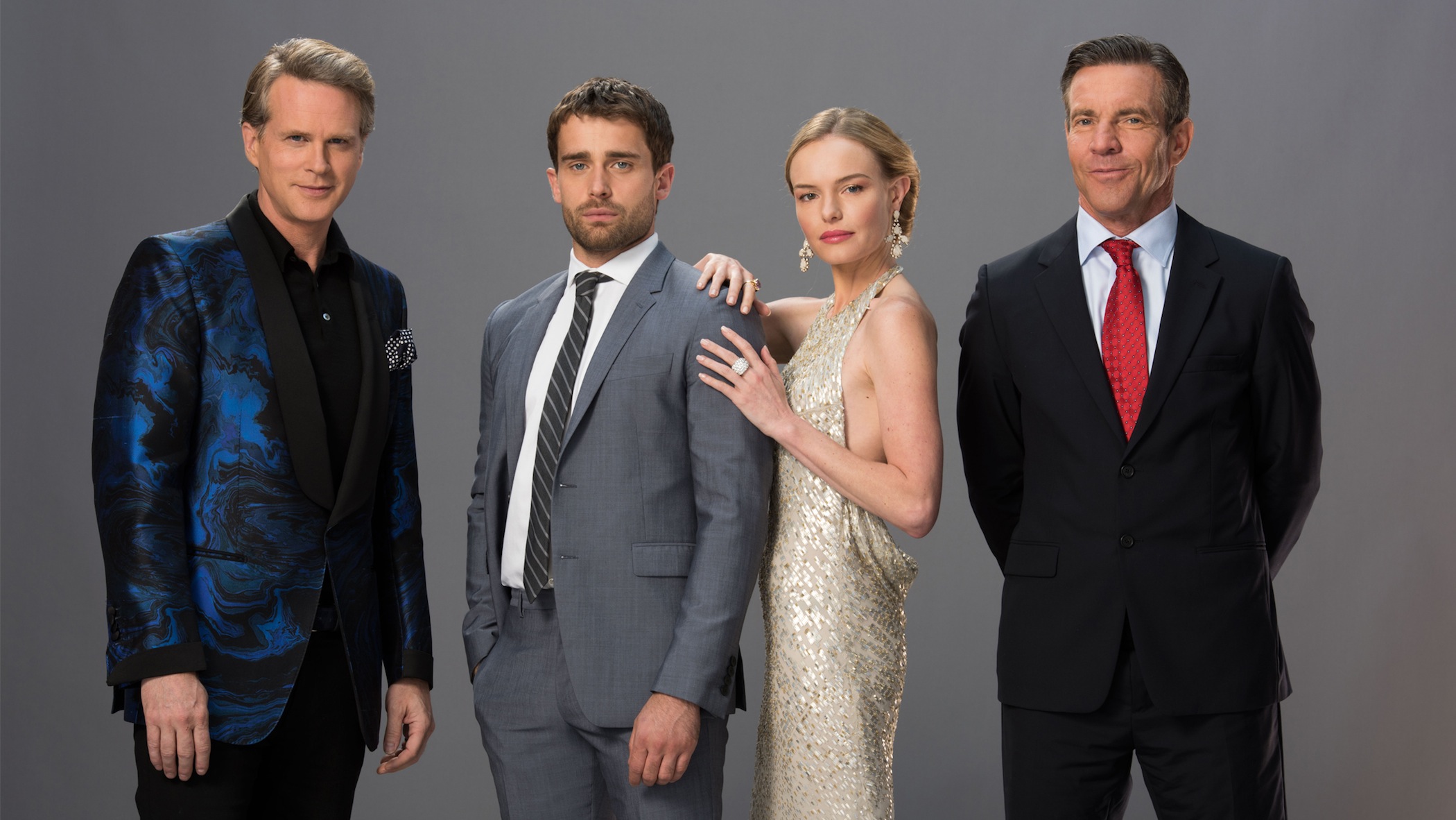 Free Screening: The Art of More
Includes a conversation with actors Dennis Quaid, Cary Elwes and Christian Cooke
Episode 201
The Art of More stars Christian Cooke as former soldier Graham Connor who shakes off his blue collar, Brooklyn roots and gains access to an elite society through his connections with a smuggling ring he encountered during his tour in Iraq. Dennis Quaid stars as charismatic real estate shark Samuel Brukner, a Machiavellian master of money and power who is one part charm and one part intimidation. He is the life of the party, but when it comes to his money, he can be both ruthless and corrupt. Cary Elwes is Arthur Davenport, a shrewd and eccentric world-class collector of art and illegal antiquities who mentors Connor, and Kate Bosworth portrays Roxanna Whitman, daughter of the CEO of one of New York's oldest and most respected auction houses. Although she was born into this exclusive world and thrives in it, Roxana is riddled with insecurities that drive her to be a formidable executive in her own right. Premiering Sony's streaming network Crackle in November 2015, The Art of More garnered rave reviews, and generated more than 2 million views within the first month. The second season delves deeper into the high-stakes world of New York's cutthroat fine art and memorabilia world and continues to explore the blurred lines between ambition and greed, revenge and crime. What's the ultimate "price" individuals will pay when huge egos and huge money are involved?
2016, 45 min, color, DCP | Created by Chuck Rose; with Christian Cooke, Kate Bosworth, Cary Elwes, and Dennis Quaid
Ticketing Information
UPDATE (9/22/16): This screening is now open to the general public.
Film Independent and LACMA Film Club members can reserve tickets starting at 12 pm on Thursday, September 15. | Free; limit two tickets per membership. | Proof of member status is required to reserve tickets during advance reservation period.
LACMA members and the general public can reserve tickets starting at 12 pm on Thursday, September 22. | Free; limit two tickets.
PLEASE NOTE: Pre-reserved tickets for this event can be picked up at LACMA's Ticket Office, located in the Hammer Building, on the day of the event—as early as 11 am. Tickets are for general, unreserved Bing Theater seating. Ticketed guests must be in their Bing Theater seat 15 minutes prior to the advertised start time or seat(s) may be released. Reservations do not guarantee entry, even with a ticket in hand. Entry is first come, first served, so please arrive early. Program and guest participation subject to change or cancellation without prior notice. Tickets are nontransferable and can only be picked up by the individual who purchased or reserved them.