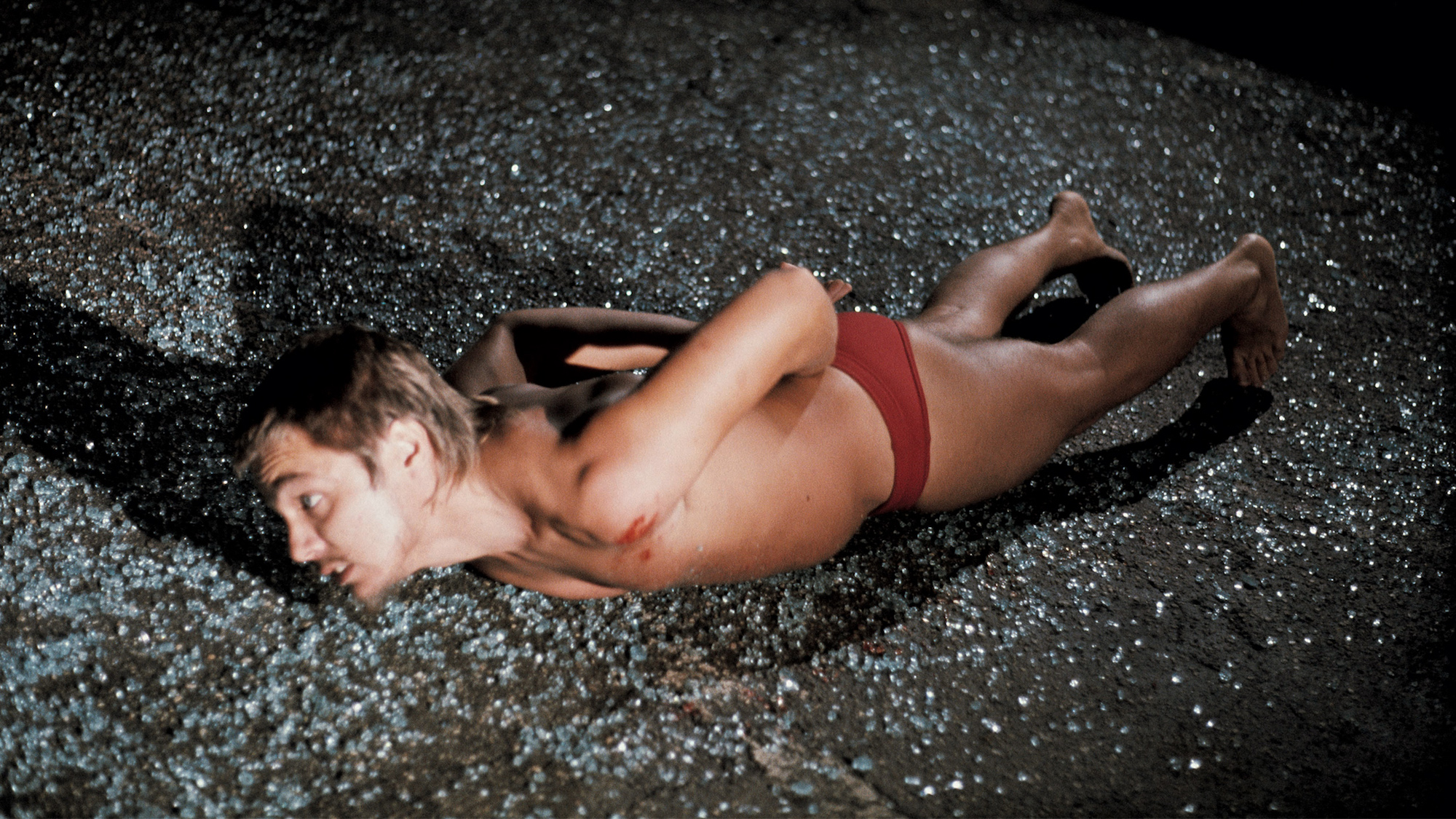 Includes a conversation with directors Richard Dewey and Timothy Marrinan
If you've ever been curious about the mind and sensibility responsible for LACMA artworks such as Urban Light, the collection of functioning lampposts that draw visitors from around to the world to Wilshire Boulevard, and to the Metropolis II installation, this documentary from directors Richard Dewey and Timothy Marrinan and Timothy Marrinan is just the film to offer some answers about artist Chris Burden. And we get insight into Burden's history and perspective from an intriguing cross-section of talents and thinkers that includes Marina Abramović, Ed Moses, Barbara T. Smith, Ed Ruscha, Christopher Knight, Larry Gogosian and, of course, the titular subject himself. Chris Burden startled and inspired observers, and this documentary examines the work and life of someone whose life and pursuit of his desire could be considered art in and of themselves—in fact, that's exactly what was said about Burden.
2016, 90 minutes, color, DCP | Directed by Richard Dewey & Timothy Marrinan
Ticketing Information
UPDATE (4/25/17): This screening is now open to the general public.
Film Independent and LACMA Film Club members can reserve tickets starting at 12 pm on Thursday, April 20. | Free; limit two tickets per membership. | Proof of member status is required to reserve tickets during advance reservation period.
LACMA and general admission tickets can be reserved starting at 12 pm on Thursday, April 27. | Free; limit two tickets.
PLEASE NOTE: Pre-reserved tickets for this event can be picked up at LACMA's Ticket Office, located in the Hammer Building, on the day of the event—as early as 11 am. Tickets are for general, unreserved Bing Theater seating. Ticketed guests must be in their Bing Theater seat 15 minutes prior to the advertised start time or seat(s) may be released. Reservations do not guarantee entry, even with a ticket in hand. Entry is first come, first served, so please arrive early. Program and guest participation subject to change or cancellation without prior notice. Tickets are nontransferable and can only be picked up by the individual who purchased or reserved them.