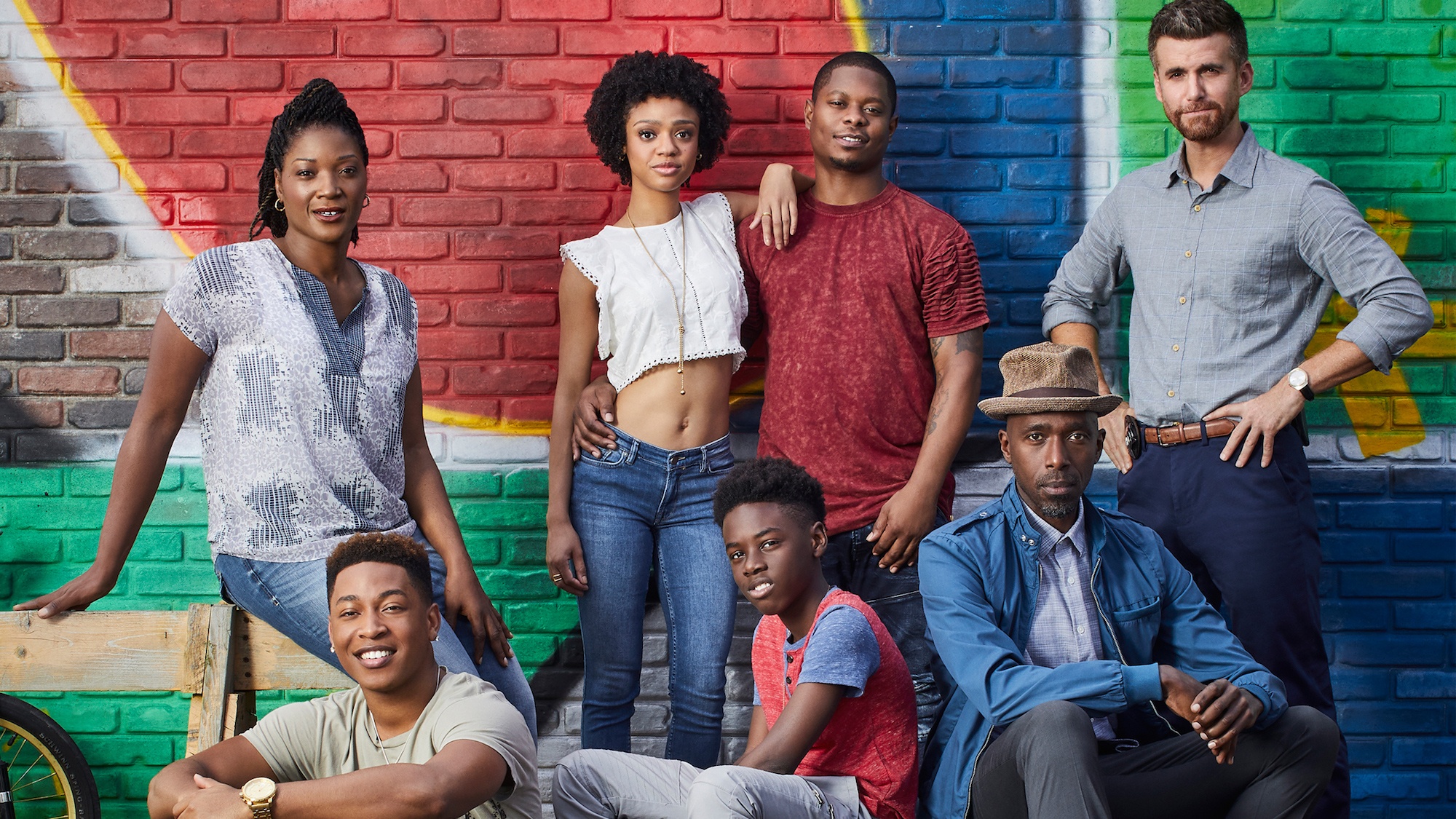 Advance tickets are no longer available for this event.
A limited number of tickets will be available at the door two hours before the published start time of the event for Film Independent and LACMA Film Club members.
Includes a conversation with creator and executive producer Lena Waithe
Before she exploded on the scene as a part of Aziz Ansari's transformative series Master of None, Lena Waithe was plying her trade as a writer bathing under the influence of TV, while questioning why her existence as a woman of color was ignored. Now, she's a star – being the first African American woman to win an Emmy for writing – and her vision has been realized. The Chi, which she created, premieres on SHOWTIME this month. Set in Chicago (Waithe's hometown), this sprawling and compelling melodrama focuses on a group of residents who become linked by coincidence but bonded by the need for connection and redemption. The Chi has one of the best casts in recent years; it includes Jason Mitchell (Straight Outta Compton), Jacob Latimore (Sleight), Alex Hibbert (Moonlight), Yolonda Ross (The Getdown), Ntare Guma Mbaho Mwine (Queen of Katwe), Armando Riesco (Bull) and Tiffany Boone (The Following). After a screening of an upcoming episode of The Chi, Waithe will take part in a Q&A about the making of the show.
2018, 60 minutes, color, DCP | Written by Elwood Reid and Justin Hillian; directed by Tanya Hamilton; with Jason Mitchell, Jacob Latimore, Ntare Guma, Mbaho Mwine, Alex Hibbert, Yolonda Ross, Tiffany Boone and Armando Riesco
Ticketing Information
Film Independent and LACMA Film Club members can reserve tickets starting at 12:00 pm on Thursday, December 14. | Free; limit two tickets per membership. | Proof of member status is required to reserve tickets during advance reservation period.
LACMA member and general-admission tickets can be reserved starting at 12:00 pm on Thursday, December 21. | Free; limit two tickets.
PLEASE NOTE: Pre-reserved tickets for this event can be picked up at LACMA's Ticket Office, located in the Hammer Building, on the day of the event—as early as 11 am. Tickets are for general, unreserved Bing Theater seating. Ticketed guests must be in their Bing Theater seat 15 minutes prior to the advertised start time or seat(s) may be released. Reservations do not guarantee entry, even with a ticket in hand. Entry is first come, first served, so please arrive early. Program and guest participation subject to change or cancellation without prior notice. Tickets are nontransferable and can only be picked up by the individual who purchased or reserved them.