Free Screening: The Defiant Ones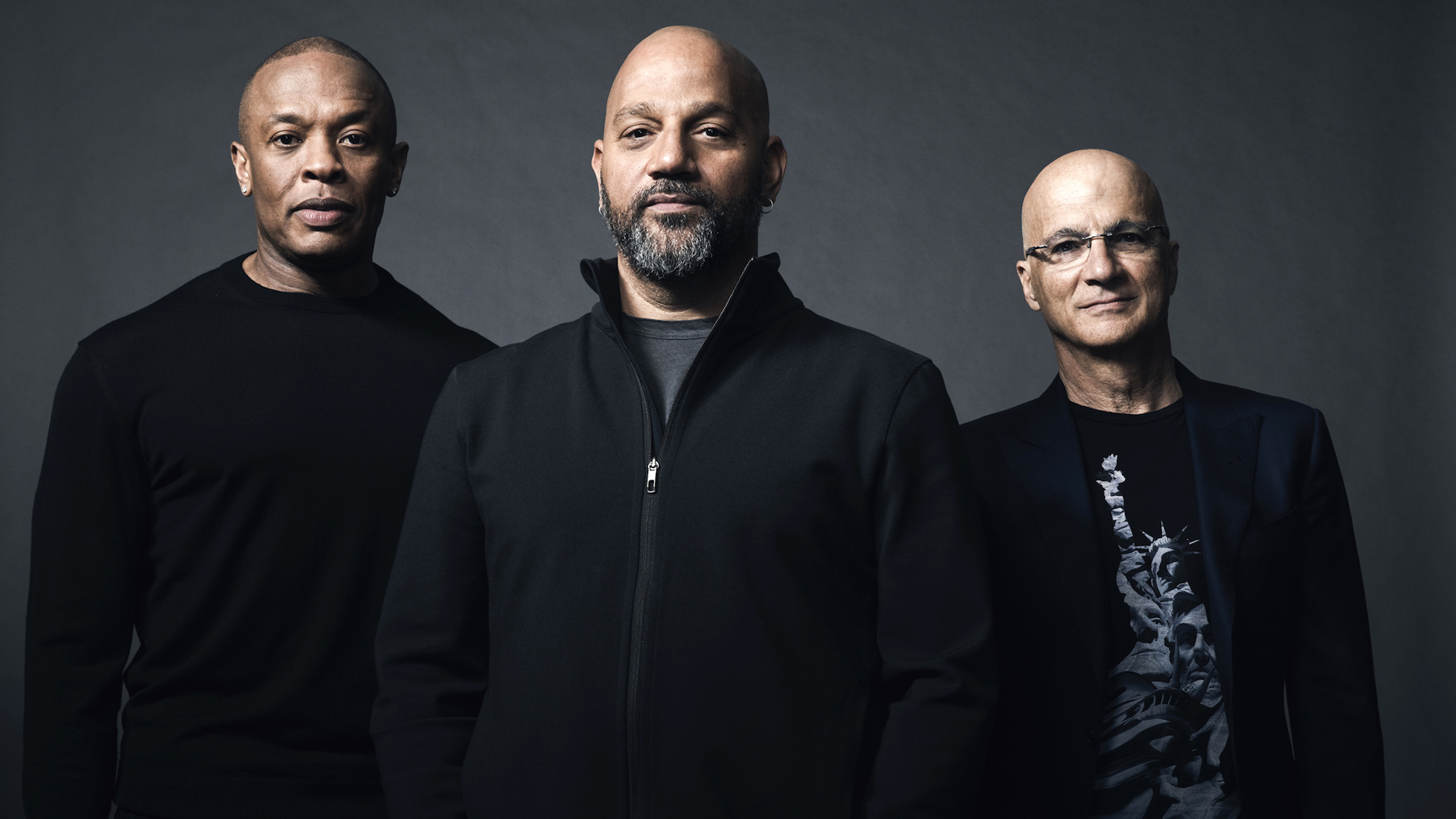 Free Screening: The Defiant Ones
Includes a conversation with director Allen Hughes
Episode 1

This exciting and hugely entertaining multi-part documentary series from director Allen Hughes (best known for his films with his twin brother Albert, such as Menace II Society, American Pimp, Book of Eli, and, on his own, Broken City) has a unique subject: it's the backbeat that's the heart of art in hip-hop and rock. Such a pulse unites the subjects of The Defiant Ones: music hyphenates Dr. Dre and Jimmy Iovine, two of the brightest lights in popular culture. The film also features interviews with on-camera talent such as Ice Cube, Patti Smith, Nas, David Geffen, Stevie Nicks, Eminem, Gwen Stefani, Trent Reznor, Tom Petty, Snoop Dogg, Bono and Bruce Springsteen. The film starts with a seismic shift in the worlds of technology and hip-hop, charting the separate paths that eventually brought these dual titans together (each episode bangs into view underscored by Ennio Morricone's theme from The Untouchables). Hughes welds the disparate pieces together, fusing the history of turntable wiz Dre's ("I still don't like the way I sound in front of a microphone") home in Compton—the birthplace of West Coast rap—to the creation of Brooklyn's Iovine as a tune-up force. (Iovine's sister describes him as "the man who fell to Earth," he was so singular.) Hughes mixes songs, home movies, music videos, and film as if he were working the turntables; his storytelling makes the case that both men escaped the working class fates that were expected of them to make their own world-shaking destinies. Director Hughes will be in attendance for a Q&A after the screening of the first two episodes.
Followed by a reception.
2017, 58 minutes, color, DCP | Directed by Allen Hughes; with Dr. Dre, Jimmy Iovine, Bono, David Geffen, Eminem, Nas, Ice Cube, Gwen Stefani, Jon Landau, Tom Petty, Trent Reznor, Snoop Dogg, Bruce Springsteen
Ticketing Information
UPDATE (6/28/17): This screening is now open to the general public.
Film Independent and LACMA Film Club members can reserve tickets starting at 12:00 pm on Thursday, June 15. | Free; limit two tickets per membership. | Proof of member status is required to reserve tickets during advance reservation period.
LACMA member and general admission tickets can be reserved starting at 12:00 pm on Thursday, June 29. | Free; limit two tickets.
PLEASE NOTE: Pre-reserved tickets for this event can be picked up at LACMA's Ticket Office, located in the Hammer Building, on the day of the event—as early as 11 am. Tickets are for general, unreserved Bing Theater seating. Ticketed guests must be in their Bing Theater seat 15 minutes prior to the advertised start time or seat(s) may be released. Reservations do not guarantee entry, even with a ticket in hand. Entry is first come, first served, so please arrive early. Program and guest participation subject to change or cancellation without prior notice. Tickets are nontransferable and can only be picked up by the individual who purchased or reserved them.