Free Screening: Notes from the Field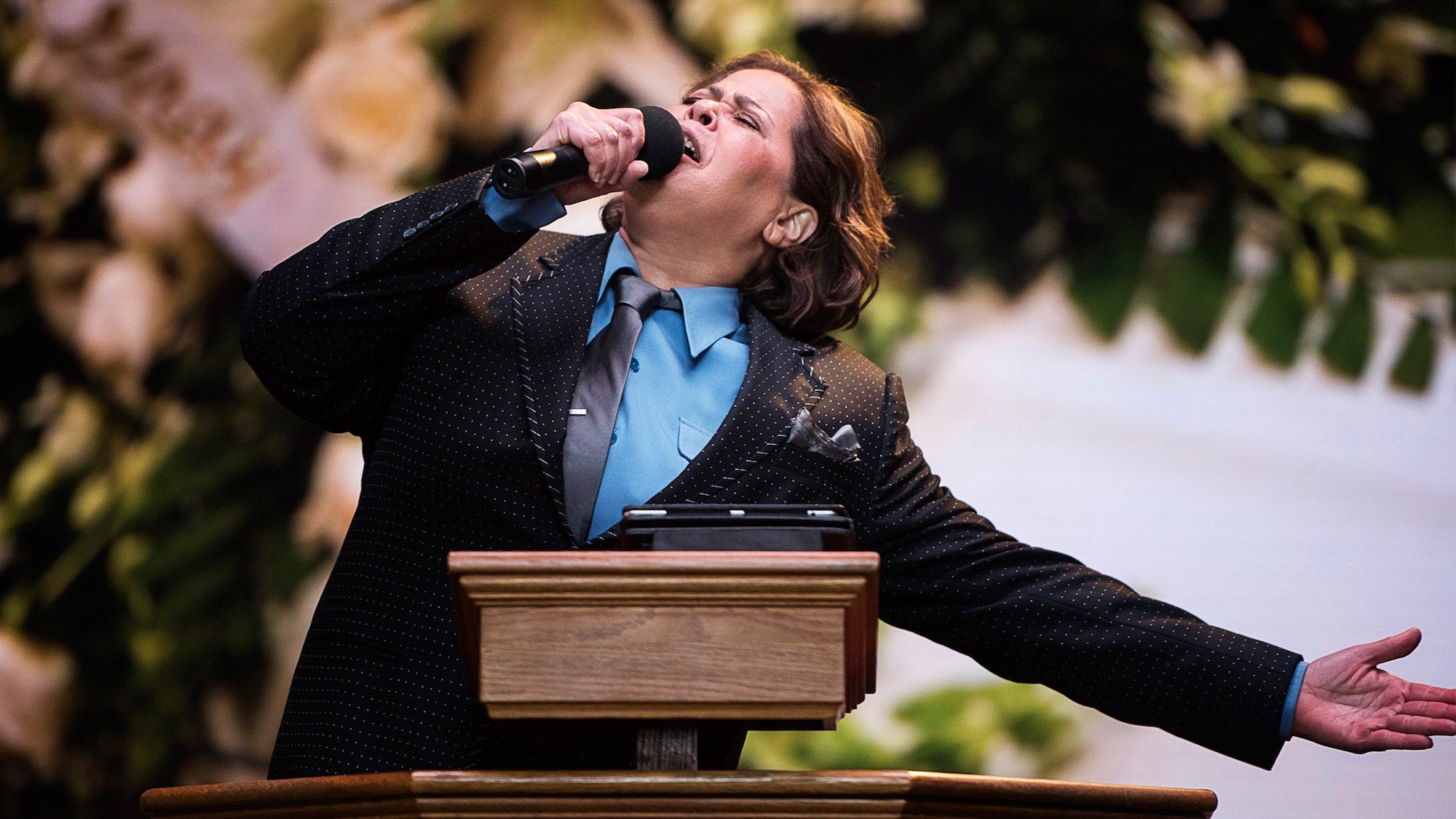 Free Screening: Notes from the Field
Includes a conversation with writer/performer/executive producer Anna Deavere Smith
Please note: Film Independent at LACMA ticketing is no longer handled by Eventbrite. All ticket purchases/reservations are now routed through the LACMA box office online ticketing system.
Writer/performer/executive producer Anna Deavere Smith presents her most recent stage production in a new HBO Film directed by Kristi Zea. Her newest performance piece takes an unflinching look at the gaping wound that lies in the heart of institutional racism. Smith takes on a variety of roles in her show, a collection of voices with different but still potent powers of observation about the struggle for racial equation, a battle very much still in progress. She essays roles from the mayor of Stockton, to a Yurok fisherman, and later a Yurok judge to civil rights stalwart John Lewis. The impact of Notes from the Field comes early on when, portraying minister Jamal Harrison Bryant, Smith invokes the names of families of those who've suffered racist brutality and speaks a name that has become a recent victim of collateral damage. After the screening of this epic performance piece, Smith will be onstage to discuss the creation of her latest effort.
2018, 90 minutes, Color, DCP | Written by Anna Deavere Smith; directed by Kristi Zea; executive produced by Gary Goetzman and Anna Deavere Smith; performed by Anna Deavere Smith with Marcus Shelby
Ticketing Information
Film Independent and LACMA Film Club members can reserve tickets starting at 12:00 pm on Thursday, January 18. | Free; limit two tickets per membership. | Proof of member status is required to reserve tickets during advance reservation period.
LACMA member and general-admission tickets can be reserved starting at 12:00 pm on Thursday, January 25. | Free; limit two tickets.
PLEASE NOTE: Pre-reserved tickets for this event can be picked up at LACMA's Ticket Office, located in the Hammer Building, on the day of the event—as early as 11 am. Tickets are for general, unreserved Bing Theater seating. Ticketed guests must be in their Bing Theater seat 15 minutes prior to the advertised start time or seat(s) may be released. Reservations do not guarantee entry, even with a ticket in hand. Entry is first come, first served, so please arrive early. Program and guest participation subject to change or cancellation without prior notice. Tickets are nontransferable and can only be picked up by the individual who purchased or reserved them.