Free Screening: Parts Unknown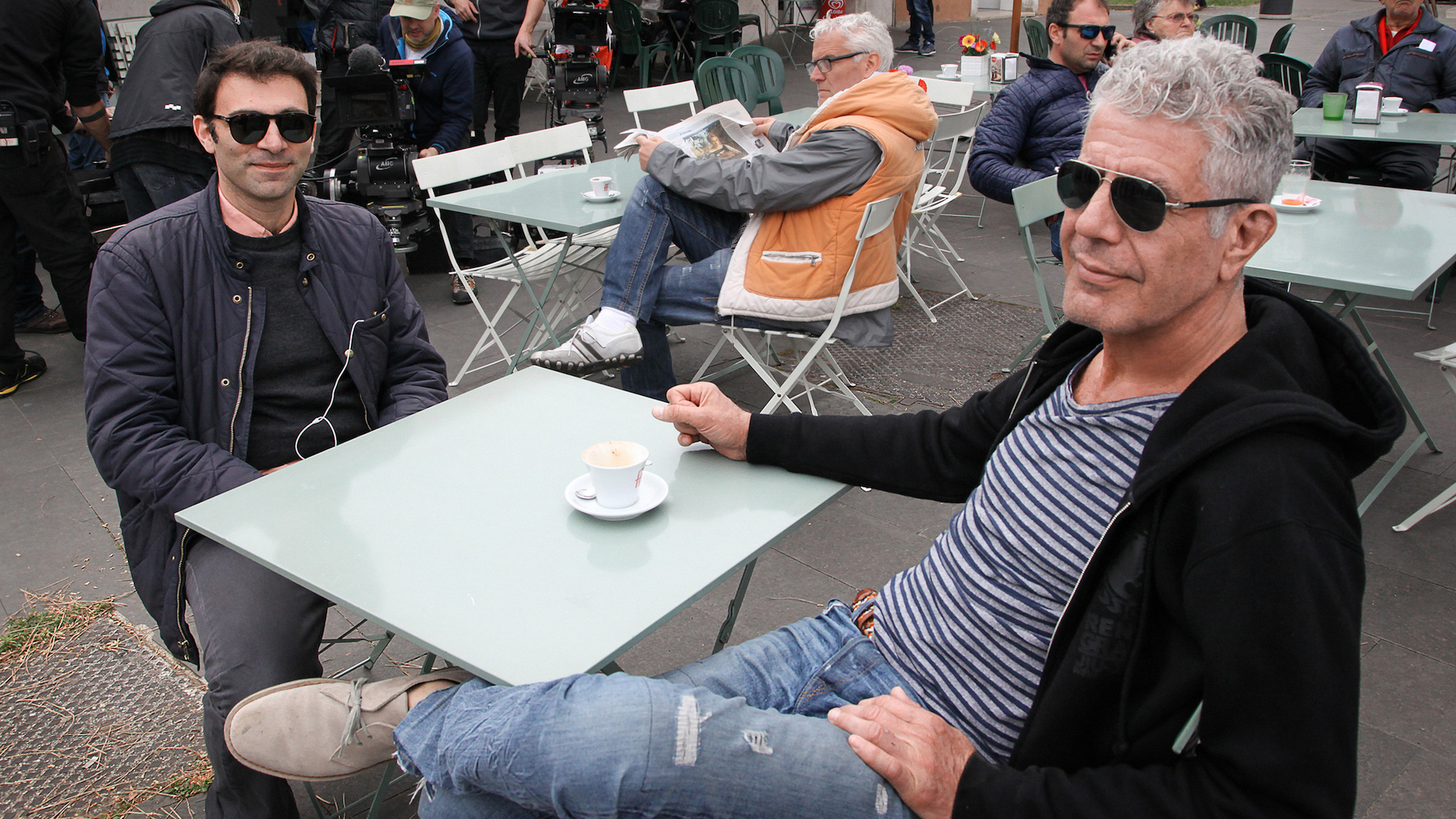 Free Screening: Parts Unknown
Includes a conversation with writer/host Anthony Bourdain, executive producer Sandy Zweig, producer/director Tom Vitale, and directors of photography Zach Zamboni, Hunter Gross, and Jeff Allen
A restless, inquisitive mind in search of a singular meal and an equally stimulating conversation—that's the best way to describe both the CNN series Parts Unknown and its thoughtful, occasionally abrasive but always curious host, Anthony Bourdain. This former chef turned writer—he's penned fiction, graphic novels, and the hungry memoirs Kitchen Confidential and Medium Raw, among others—has now hosted eight seasons of this series that on the surface could be provisionally considered a travel show. But Bourdain's probing turn of mind, his cinematic, music and literary influences, generosity towards those who toil and take their work seriously without ostentation, and his need to understand a constantly changing world have made this Emmy and Peabody Award-winning program much more than that. After a presentation of an episode from the eighth season of Parts, featuring a nod to acclaimed film directors, Bourdain arrives at the Bing Theater for a question-and-answer session, just as the series begins its 9th season Sunday nights at 9pm on CNN.
Episode 808: "Rome" – Bourdain's Roman holiday takes a cinematic turn, influenced by his tour guides, actress Asia Argento, screenwriter/director Abel Ferrara, and a host of larger than life Romans who take him inside a Rome for the locals. Bourdain shares drinks at the "Friends Corner" trattoria in Lido di Ostia, dines a traditional Roman meal at Trattoria Morgana, eats pasta and watches an amateur boxing match in the suburbs, and takes a trip to the famed EUR zone built by Mussolini.
2016, 42 minutes, color | Written by Anthony Bourdain; directed by Tom Vitale
Ticketing Information
UPDATE (5/1/17): This screening is now open to the general public.
Film Independent and LACMA Film Club members can reserve tickets starting at 12 pm on Thursday, April 20. | Free; limit two tickets per membership. | Proof of member status is required to reserve tickets during advance reservation period.
LACMA member and general admission tickets can be reserved starting at 12 pm on Tuesday, May 2. | Free; limit two tickets.
PLEASE NOTE: Pre-reserved tickets for this event can be picked up at LACMA's Ticket Office, located in the Hammer Building, on the day of the event—as early as 11 am. Tickets are for general, unreserved Bing Theater seating. Ticketed guests must be in their Bing Theater seat 15 minutes prior to the advertised start time or seat(s) may be released. Reservations do not guarantee entry, even with a ticket in hand. Entry is first come, first served, so please arrive early. Program and guest participation subject to change or cancellation without prior notice. Tickets are nontransferable and can only be picked up by the individual who purchased or reserved them.