Free Screening: Philip K. Dick's Electric Dreams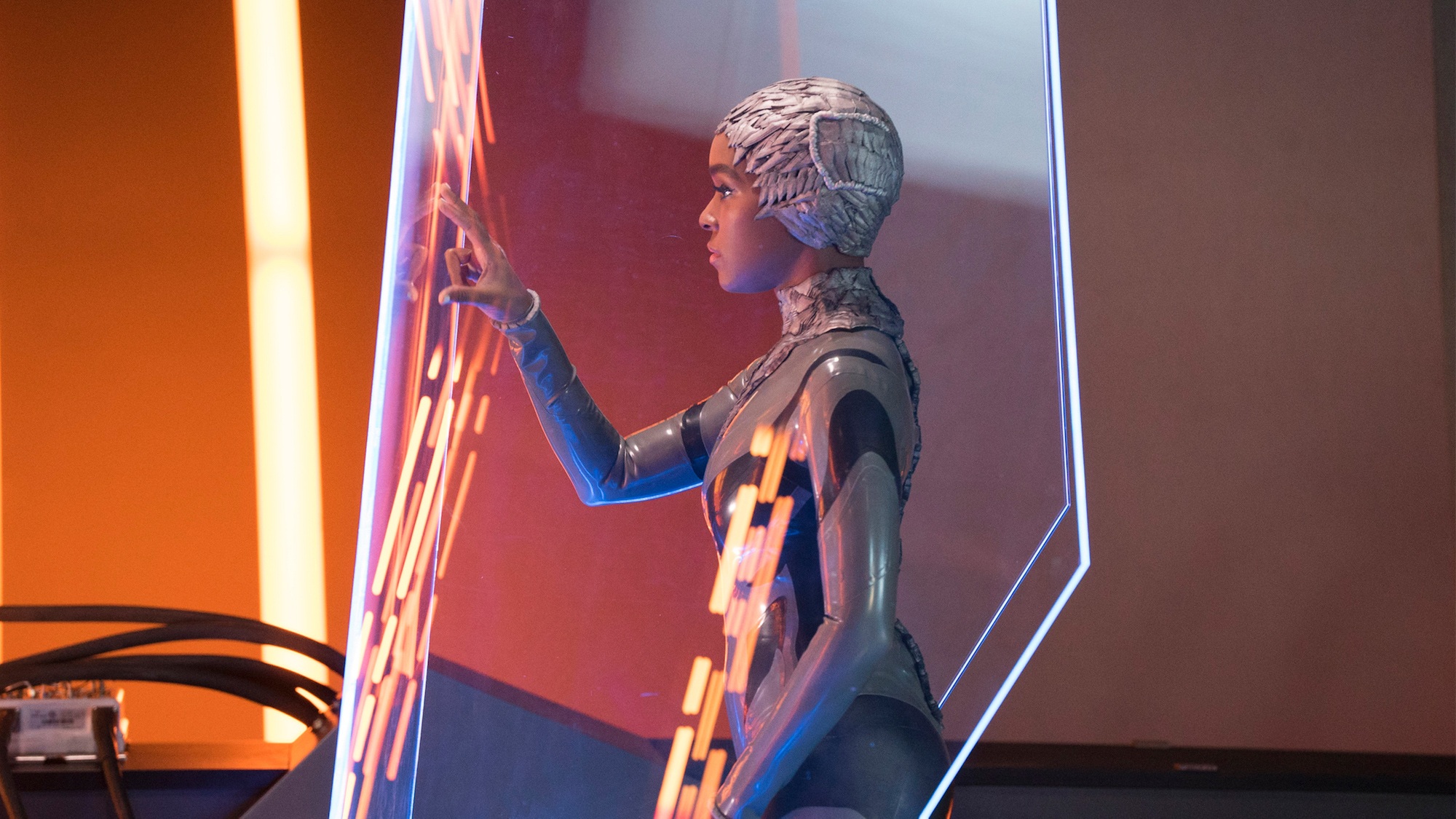 Free Screening: Philip K. Dick's Electric Dreams
Advance tickets are no longer available for this event.
A limited number of tickets will be available at the door two hours before the published start time of the event for Film Independent and LACMA Film Club members.
Includes a conversation with executive producers Michael Dinner, David Kanter and Kalen Egan, actors Greg Kinnear, Mel Rodriguez, and Rachelle Lefevre
Episode 4: "Father Thing"
An exceptional group of executive producers, including Emmy Award-winner Bryan Cranston, is behind this international anthology series of hour-long episodes based on the works of the futurist paranoiac Philip K. Dick, whose daughter Isa Dick Hackett is also an executive producer on this Amazon program. The author's fiction has become the basis of such memorable projects as Blade Runner (from Dick's novel Do Androids Dream of Electric Sheep, which likely inspired the show's umbrella title), Total Recall (from Dick's short story "I Can Dream It for You Wholesale") and Amazon's adaptation of The Man in the High Castle. The "Dreams" episodes include an adaptation of The Commuter, starring Timothy Spall as a railroad employee running into a charming potential passenger who comes and goes, leaving questions in her wake while he tries to cope with his teenaged son's emotional disorder. "The Father Thing" has been turned into an installment in which a boy finds himself frightened of his dad (Greg Kinnear) – is it because of the marital issues the kid may sense, or something else? The dread – and discovery – that hangs over families that so fascinated Dick can be seen in shows featuring such cast members as Vera Farmiga, Mireille Enos, Terrence Howard, Anna Paquin, Juno Temple, Janelle Monae and, yes, Cranston.  
2018, 60 minutes, Color, DCP | Based on the short stories of Philip K. Dick; with Gumuliaukas Vaclovas, Dominc Capone and Juke Hardy
Ticketing Information
Film Independent and LACMA Film Club members can reserve tickets starting at 12:00 pm on Thursday, December 14. | Free; limit two tickets per membership. | Proof of member status is required to reserve tickets during advance reservation period.
LACMA member and general-admission tickets can be reserved starting at 12:00 pm on Thursday, December 21. | Free; limit two tickets.
PLEASE NOTE: Pre-reserved tickets for this event can be picked up at LACMA's Ticket Office, located in the Hammer Building, on the day of the event—as early as 11 am. Tickets are for general, unreserved Bing Theater seating. Ticketed guests must be in their Bing Theater seat 15 minutes prior to the advertised start time or seat(s) may be released. Reservations do not guarantee entry, even with a ticket in hand. Entry is first come, first served, so please arrive early. Program and guest participation subject to change or cancellation without prior notice. Tickets are nontransferable and can only be picked up by the individual who purchased or reserved them.