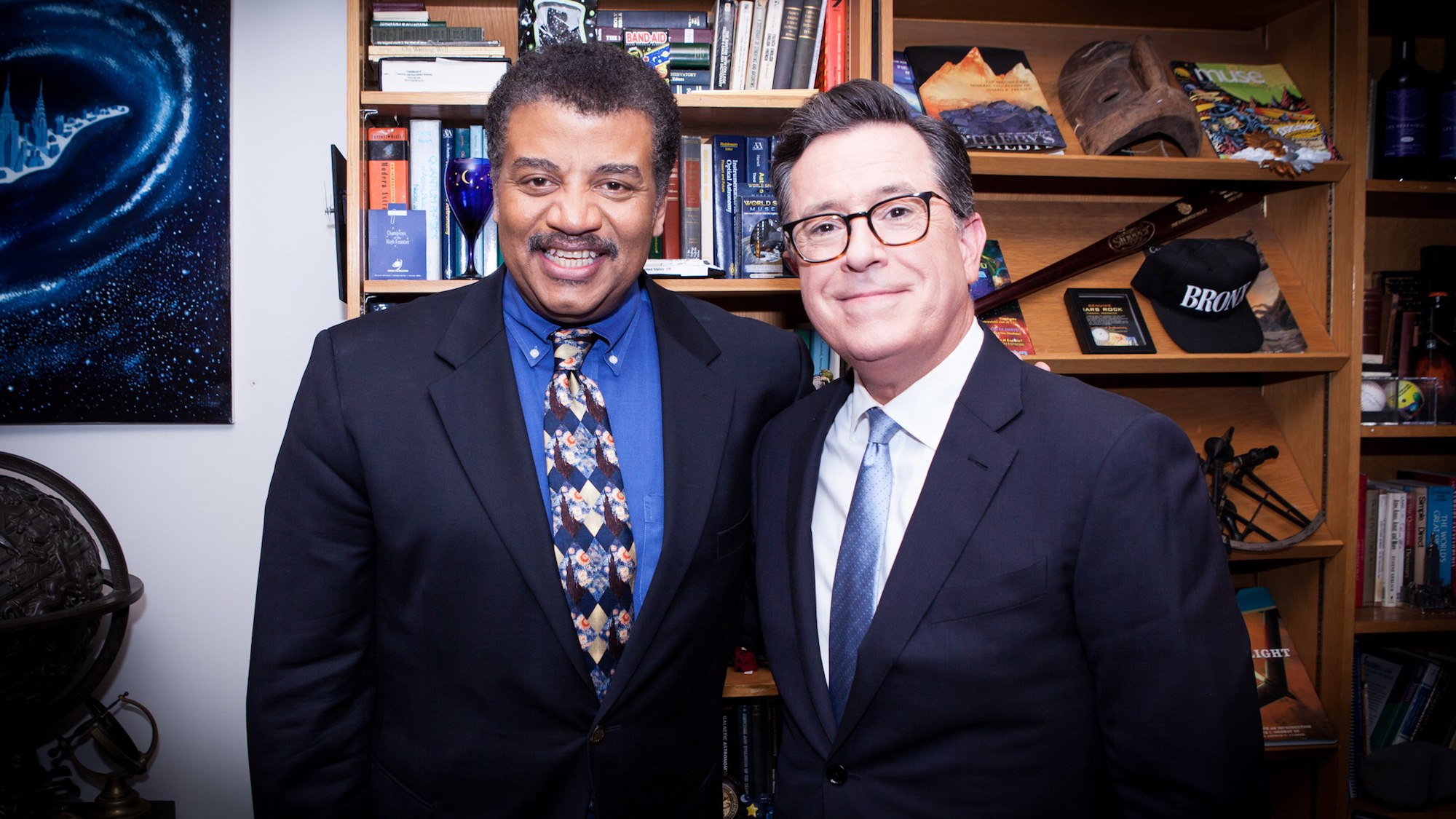 Includes a conversation with astrophysicist and author Neil deGrasse Tyson
Does astrophysicist, best-selling author and TV and podcast host Neil deGrasse Tyson like being called a star? Tyson's career has allowed him the opportunity to demystify the science of the skies, using his intellectual and oratorical gifts to wax enthusiastically enough about his areas of expertise that he's made himself a revered public figure. In National Geographic's StarTalk, now in its fifth season, Tyson is the central figure in a format that allows for taped segments and panel discussions about objects planetary and otherwise. Those discussions and interviews have included individuals who (probably) don't have a philosophical objection to being called stars – among them Stephen Colbert, George Takei, Katy Perry and Seth McFarlane. After a screening of a new episode of StarTalk, Tyson will be in attendance for a live conversation.
2018, 60 minutes, Color, DCP | With Neil deGrasse Tyson
Project Involve 25th Anniversary
2018 marks the 25th anniversary of Project Involve, Film Independent's signature diversity program. During the month of June, Project Involve shorts will proceed select Film Independent at LACMA screenings.
They Charge for the Sun
In a dystopian near future, in which sunlight is a commodity to be bought and sold, a young black girl discovers that she has a symbiotic relationship with the sun.
2017, 16 min, color, DCP | Written by Eugene Ramos; story by/directed by Terence Nance; produced by Giulia Caruso
Ticketing Information
Film Independent and LACMA Film Club members can reserve screening tickets starting at 12 pm on Thursday, May 17. | Screening tickets are free; limit two tickets per membership. | Proof of member status is required to reserve tickets during advance reservation period.
LACMA member and general-admission tickets can be reserved starting at 12 pm on Thursday, May 24. | Free; limit two tickets.
PLEASE NOTE: Pre-reserved tickets for this event can be picked up at LACMA's Ticket Office, located in the Hammer Building, on the day of the event—as early as 11 am. Tickets are for general, unreserved Bing Theater seating. Ticketed guests must be in their Bing Theater seat 15 minutes prior to the advertised start time or seat(s) may be released. Reservations do not guarantee entry, even with a ticket in hand. Entry is first come, first served, so please arrive early. Program and guest participation subject to change or cancellation without prior notice. Tickets are nontransferable and can only be picked up by the individual who purchased or reserved them.