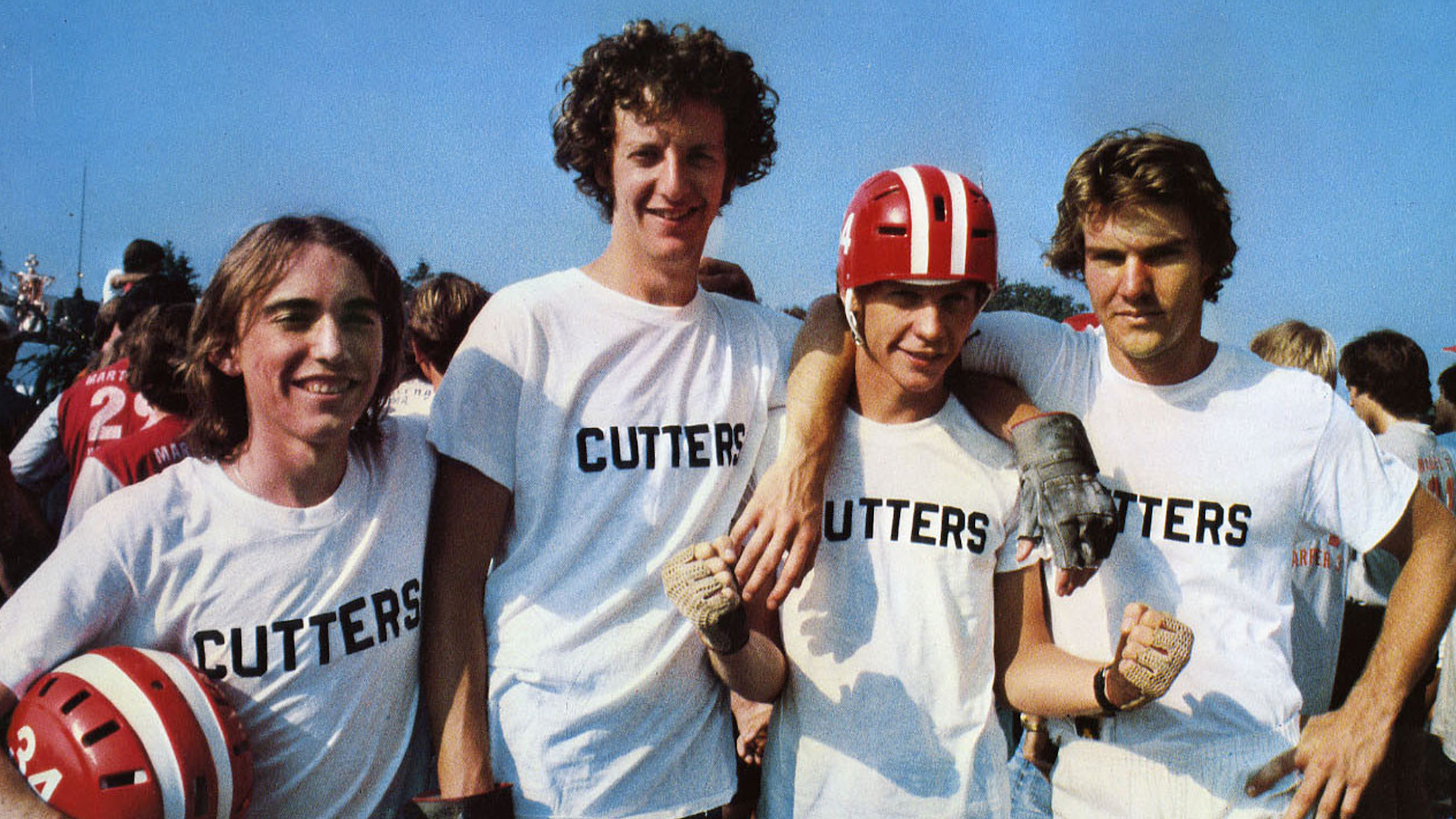 With Michael Covino and Kyle Marvin
2020 Spirit Award nominees, Best First Feature – The Climb

The second season of Film Independent Presents at The Wallis continues with a signature Live Read event featuring the 1979 classic Breaking Away. The film, based on screenwriter (and avid cyclist) Steve Tesich's own experiences as a student at Indiana University, is directed by Peter Yates, and won both the Golden Globe for Best Picture and Academy Award for Best Original Screenplay.
The Live Read of this definitive coming-of-age dramedy will be directed by Michael Angelo Covino and produced by Kyle Marvin, who were nominated for Best First Feature at the 2020 Film Independent Spirit Awards for their film The Climb. This special evening presented at The Wallis will also include a live orchestra, stationary bicycles (a Live Read first!) and a fantastic cast including Skyler Gisondo, Paul Dooley, Dennis Christopher, Gayle Rankin, Andre Royo, K Callan and Taika Waititi.
In Breaking Away, Dave and his working-class friends Cyril, Moocher and Mike spend their post-high school days in Bloomington, Indiana, sparring with snooty students from the local university, chasing girls and – in Dave's case – dreaming of competitive bicycle racing. The four friends face opposition from all corners as they decide to make Dave's dreams come true in the university's annual bicycle endurance race.
1979, 101 minutes, script from Twentieth Century Fox
Arts Circle Members receive access to the Founder's Room one hour prior to showtime. Includes complimentary beverages.

Pricing
$30 for Film Independent Members, limit two tickets per Membership. Proof of Member status is required to reserve tickets at the Member price. $50 for the general public, limit two tickets per order.
Members may purchase tickets starting on Wednesday, February 12.
General public may purchase tickets starting on Thursday, February 13.
Purchasing Tickets
Tickets may be purchased in person, over the phone, or directly through The Wallis website below:
Film Independent Member ticketing
For additional information, or to get in touch with The Wallis box office, visit thewallis.org/contactus.
Picking Up Tickets
Print-at-home: The Wallis offers a print-at-home option during checkout. On the night of the event, bypass the box office and go directly to the ticket taker with your print-at-home ticket(s).
On-site pickup: Pre-reserved tickets for this event can be picked up at The Wallis box office on the day of the event, as early as 5:30 PM. Ticketed guests must be in their seat at the advertised start time of the event or seat(s) may be released. All ticket sales are final; no refunds or exchanges. Program and guest participation subject to change or cancellation without prior notice. Tickets are nontransferable and can only be picked up by the individual who purchased or reserved them.
Parking Information
Parking is available in the underground garage (450 N. Crescent Dr.) with entrances on Crescent Dr. and S. Santa Monica Blvd.
$5 flat rate before 6:00 pm; $8 flat rate after 6:00 pm
Valet parking is also available (operated by the City of Beverly Hills) and can be accessed by entering the Arrival Court from Canon Dr.
View directions/additional info at thewallis.org.