Live Read: My Dinner with Andre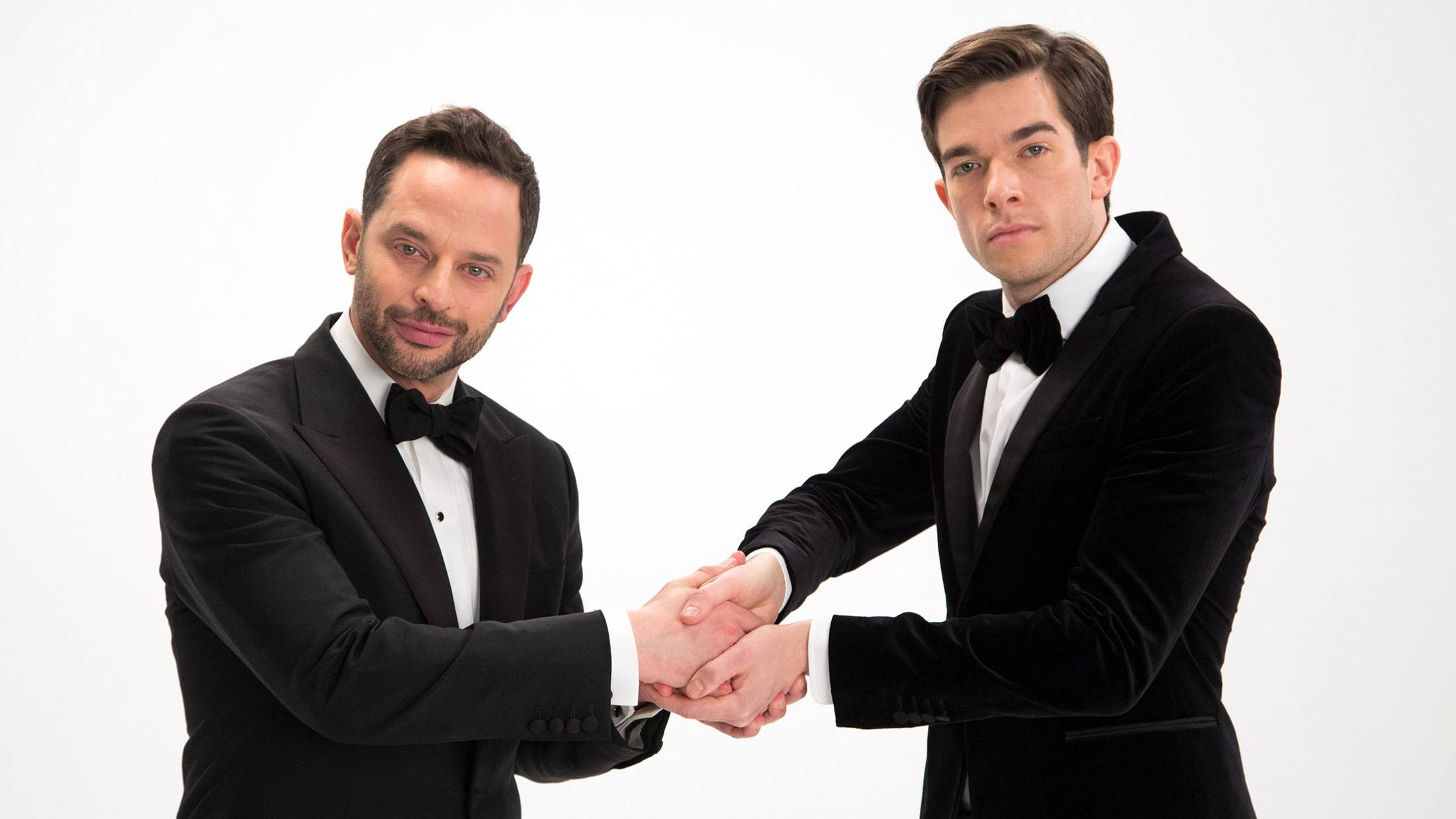 Live Read: My Dinner with Andre
With Nick Kroll & John Mulaney
PLEASE NOTE: Tickets are no longer available for this event.
Please take your seats… The Film Independent Live Read series – in which casts of actors perform live, one-night only stage readings of classic film scripts – is back. What better way to return than with a film that is consumed with the power of thought and language: My Dinner with Andre. Though said in another context, the thoughts of theatre critic Kenneth Tynan perfectly sum up the power of the script, which "[has] the ability to make words perform for you; skip, leap and gyrate." This two-character piece features fictionalized versions of writers Wallace Shawn and Andre Gregory, aptly named Wally and Andre. The two cajole, contradict and converse about life, art, death and ultimately, what satisfies. One of the most influential films of all time, it has inspired a list of creators that includes the minds behind Community, Slacker and, almost certainly, Curb Your Enthusiasm. Playing the roles of Wally and Andre will be literal stars of stage and screen Nick Kroll and John Mulaney. Who's playing whom? Grab a ticket and find out!
Arts Circle Members receive access to the Founder's Room one hour prior to showtime. Includes complimentary beverages.
Lead Sponsor

Pricing
$30 for Film Independent Members, limit two tickets per Membership. Proof of Member status is required to reserve tickets at the Member price. $50 for the general public, limit two tickets per order.
Members and the general public may purchase tickets starting at 11:00 am on Tuesday, February 26.
Purchasing Tickets
Tickets may be purchased in person, over the phone, or directly through The Wallis website below:
Film Independent Member ticketing SOLD OUT
Non-Member ticketing SOLD OUT
For additional information, or to get in touch with The Wallis box office, visit thewallis.org/contactus.
Picking Up Tickets
Print-at-home: The Wallis offers a print-at-home option during checkout. On the night of the event, bypass the Box Office and go directly to the ticket taker with your print-at-home ticket(s).
On-site pickup: Pre-reserved tickets for this event can be picked up at The Wallis Box Office on the day of the event, as early as 5:30 PM. Ticketed guests must be in their seat at the advertised start time of the event or seat(s) may be released. All ticket sales are final; no refunds or exchanges. Program and guest participation subject to change or cancellation without prior notice. Tickets are nontransferable and can only be picked up by the individual who purchased or reserved them.
Parking Information
Parking is available in the underground garage (450 N. Crescent Dr.) with entrances on Crescent Dr. and S. Santa Monica Blvd.
$5 flat rate before 6:00 pm; $8 flat rate after 6:00 pm
Valet parking is also available (operated by the City of Beverly Hills) and can be accessed by entering the Arrival Court from Canon Dr.
View directions/additional info at thewallis.org.