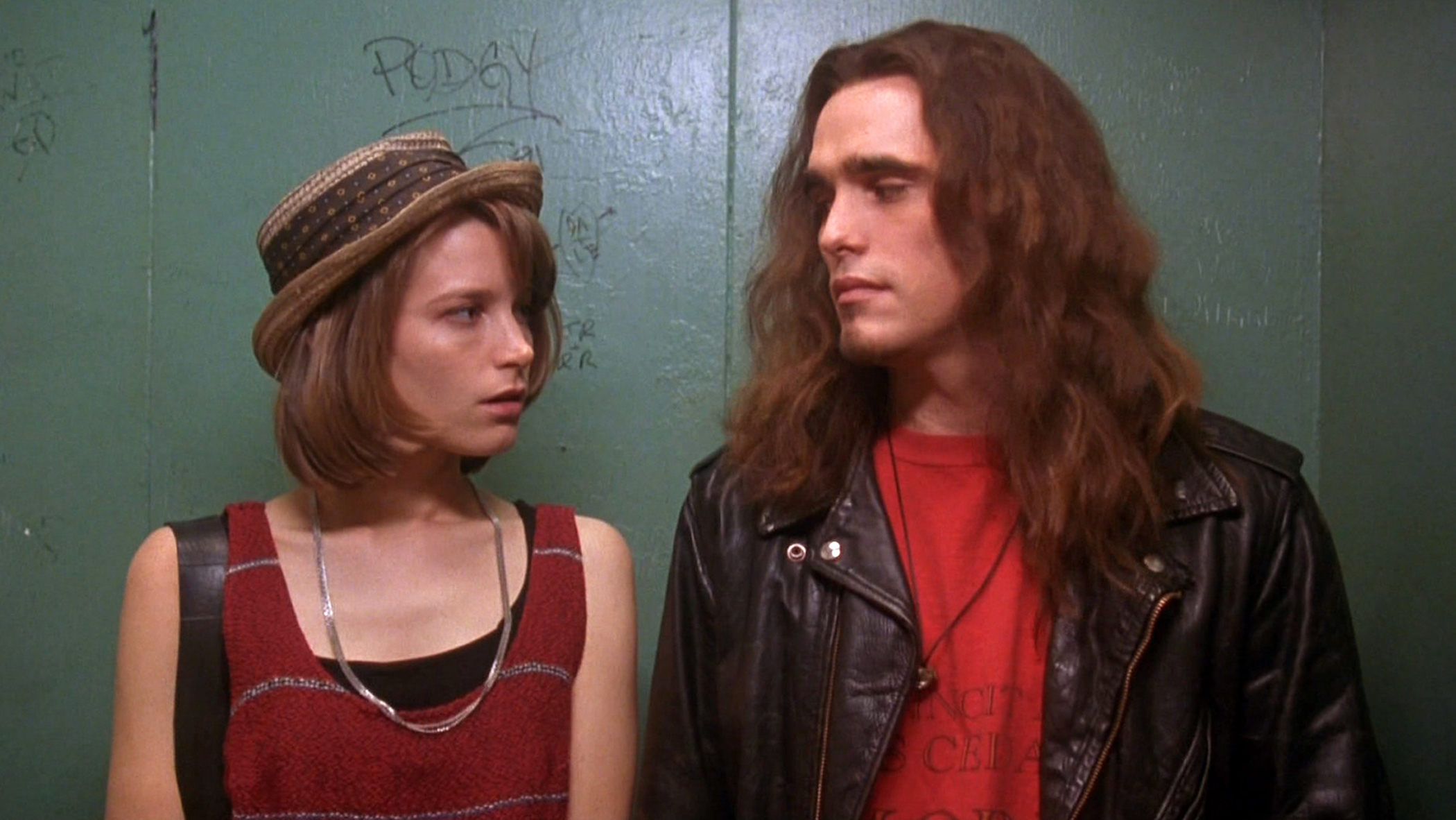 Directed by James Ponsoldt
Season one of Film Independent Presents at The Wallis featured a diverse series of events that delved into the inspiration for the Black Panther score, reunited the cast of HBO's Deadwood, reimagined When Harry Met Sally… with an Asian American cast, and saw George St. Geegland and Gil Faizon (charmed, I'm sure) drop in on Michael Keaton and Paula Pell's one-of-a-kind performance of My Dinner with Andre. November 5, we kick off season two of Film Independent Presents at The Wallis with a signature Live Read event, welcoming Cameron Crowe's 1992 classic Singles to our esteemed lineup. A defining work of the early 90's, Singles was Crowe's love letter to the Seattle grunge music scene. The film's iconic soundtrack, featuring Alice in Chains, Soundgarden and a newly minted Pearl Jam, went 2x platinum on its initial release.
Making his Live Read debut, award-winning filmmaker James Ponsoldt will direct the season two launch of Film Independent Presents. The force behind indie hits such as The Spectacular Now and The End of the Tour, Ponsoldt is well-suited to bring this classic film and its timeless soundtrack to life on The Wallis stage in a perfect celebration of cinema and music.
Our outstanding Live Read cast will feature Mamoudou Athie, Jay Duplass, Karen Gillan, Lynn Shelton, Kelly Marie Tran and Kelvin Yu, with a musical performance by Bart Davenport.
Each Film Independent Presents Live Read is a completely unique experience, and Singles will be no different. With that in mind, our director has one request for everyone coming to the event: wear your flannel! James won't even mind if you've kept it Down in a Hole and it Smells Like Teen Spirit – he wants to see an Even Flow of plaid and flannel coming through The Wallis doors on November 5.
Includes the West Coast premiere of the short film The Claw, directed by Lael Rogers, recipient of the third Seattle Story Award
The Claw follows the lead singer of a Seattle punk band who struggles to keep it together when her performance anxiety takes an unexpected form.
The Seattle Story Award, an ongoing partnership between Film Independent and Visit Seattle, recognizes an emerging independent filmmaker who not only embodies diversity, innovation and uniqueness of vision, but also has a history of transforming people through rich stories — exactly what Seattle does for anyone who spends time there.
2019; 8 minutes, 30 seconds; color; DCP | Written by Lael Rogers & Peter Edlund; directed by Lael Rogers; with Alaji Marie, Sidney Jayne Hunt, Avital Ash, Ian Edlund
120 min. program
Arts Circle Members receive access to the Founder's Room one hour prior to showtime. Includes complimentary beverages.


Pricing
$30 for Film Independent Members, limit two tickets per Membership. Proof of Member status is required to reserve tickets at the Member price. $50 for the general public, limit two tickets per order.
Members may purchase tickets starting at 12:00 pm on Wednesday, October 23.
General public may purchase tickets starting at 12:00 pm on Thursday, October 24.
Purchasing Tickets
Tickets may be purchased in person, over the phone, or directly through The Wallis website below:
Film Independent Member ticketing
For additional information, or to get in touch with The Wallis box office, visit thewallis.org/contactus.
Picking Up Tickets
Print-at-home: The Wallis offers a print-at-home option during checkout. On the night of the event, bypass the box office and go directly to the ticket taker with your print-at-home ticket(s).
On-site pickup: Pre-reserved tickets for this event can be picked up at The Wallis box office on the day of the event, as early as 5:30 PM. Ticketed guests must be in their seat at the advertised start time of the event or seat(s) may be released. All ticket sales are final; no refunds or exchanges. Program and guest participation subject to change or cancellation without prior notice. Tickets are nontransferable and can only be picked up by the individual who purchased or reserved them.
Parking Information
Parking is available in the underground garage (450 N. Crescent Dr.) with entrances on Crescent Dr. and S. Santa Monica Blvd.
$5 flat rate before 6:00 pm; $8 flat rate after 6:00 pm
Valet parking is also available (operated by the City of Beverly Hills) and can be accessed by entering the Arrival Court from Canon Dr.
View directions/additional info at thewallis.org.